Chainlink News
Chainlink Regains the Lost Impetus; Reclaims 4-Month High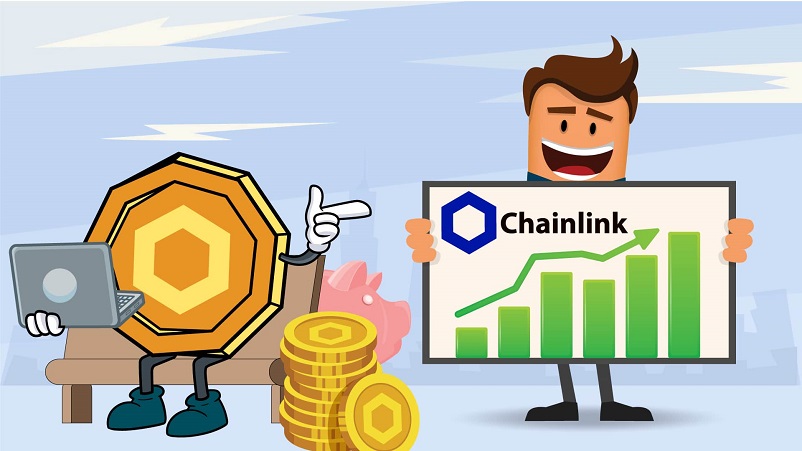 Chainlink has marked some amazing integrations lately, making the platform worthy of all the social media presence it has enticed so far, which will ultimately lead to bullish crossover for LINK. With this, we come across one such news categorized with world's one of the most renowned and most liquid cryptocurrency exchanges, Huobi Global integrating with Chainlink to make its exchange data available to smart contracts through Chainlink Network.
This adroit partnership will lead to effective advantages to the DeFi space. Huobi plans to strengthen from Chainlink's external adapters to make Huobi exchange's API available to smart contracts. The most known and demanded pairs will be introduced as the first batch for trading, which includes BTC/ETH, BTC/USDT, ETH/USDT, and LINK/ETH.
Additionally, the Huobi wallet, in partnership with Chainlink, will lead to the former being the data provider and node operator. This will help smart contract platforms to use Chainlink oracles for ultimately using Huobi Global's price data with complete liquidity.
With this, we have seen that LINK'S total supply in percentage has reached a 2-year high and which is now marked at 51.261%. The smart contracts have been receiving an edge due to increased technicals advantages of these platforms.
Moreover, the last week of the previous month has been amazing for Chainlink in terms of new and advantageous integrations. Wherein, the first and foremost was China's national Blockchain Services Network (BSN) partners with Chainlink, followed by Curio—a tokenization platform integrates with Chainlink to fetch real-time prices to the achieved car market.
Moreover, a South Korean government supported blockchain network Fleta join hands with Chainlink to connect with and validate off-chain patient health data. And, the most important integration is Ontology joining hands with Chainlink to work towards a Mainnet development of the latter to take advantage of new data-management functions.
All these integrations have led to amazing price momentum of LINK over the period of time, and the coin has gained enough social-media impetus linked with a spike in price and trading volume.
Chainlink Price Analysis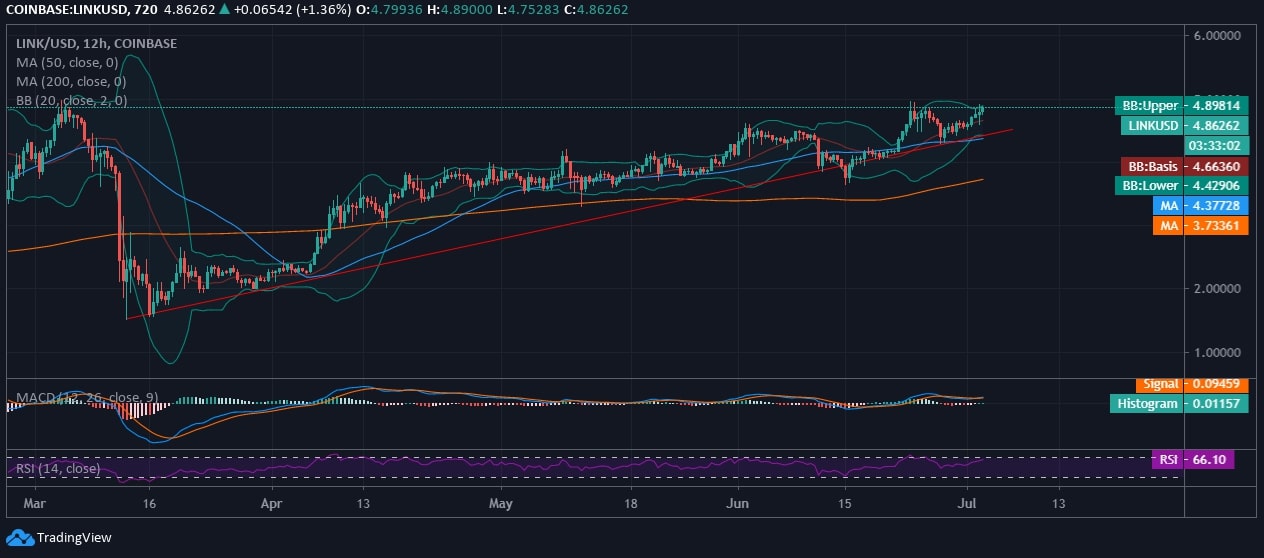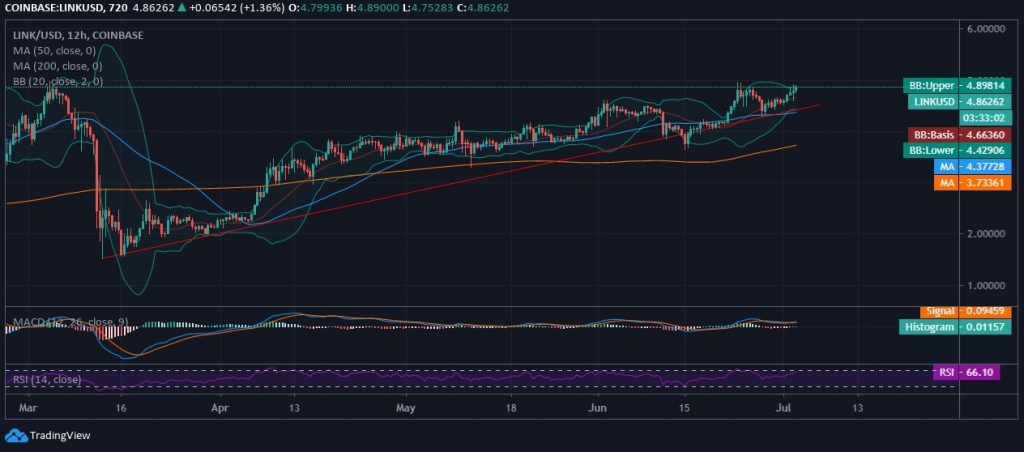 On the 12-hourly chart, LINK/USD is drawing a bullish crossover in intraday and a visible uptrend immediately after the market crash in March. However, the LINK price trend has been majorly flat yet bullish in the month of April and May 2020, when it lacked steady momentum. With the bullish crossover, Chainlink has regained complete support from 50-day and 200-day MA, and the price trend is hitting the upper band of 20-day Bollinger Bands as the coin in the intraday has regained the lost momentum.
Chainlink has been steadily growing after the market crash, and the current trading price of LINK viz., $4.86, has reclaimed 4-month long resistance after trading sideways. The technical indicators laid appear bullish in the intraday after a brief bearish pullback. The RSI of the coin is also lying towards the overbought region at 66.10 due to increased demand.