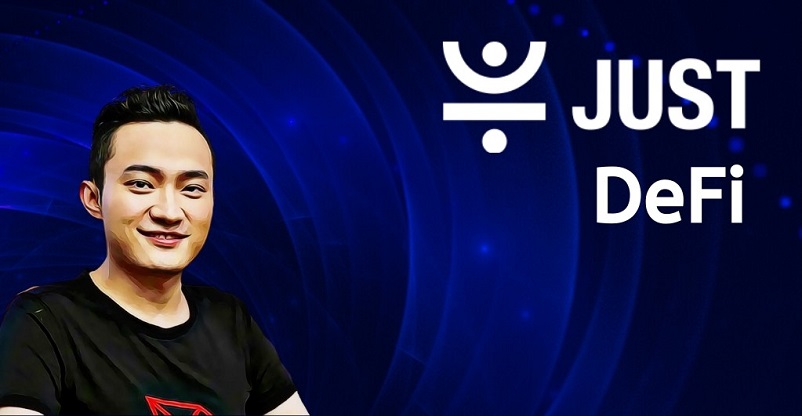 Working as a revolutionary platform designed to support Tron Foundation's native stablecoins lending, JUST has announced to launch three new high-end DeFi products for its customers. The three new products to be released are- JUST Lend, JUST Swap, and JUST BTC on the DeFi platform.
The news was broadcasted through a series of Twitter posts by Tron spearhead, Justin Sun. His post read:
According to Justin's post, the three JUST DeFi products will be featured as:
JUST Lend- This solution will allow the TRON participants to earn interests or borrow assets against collateral in a hassle-free mechanism.
JUST Swap- This will serve as a fully decentralized on-chain protocol designed for token exchange.
JUST BTC- It is a TRC20 token pegged against Bitcoin on a 1:1 ratio module.
On April 4th, the team at Tron unveiled the mainnet for its highly anticipated DeFi platform named Djed, which was later rebranded to JUST. The token symbol for JUST token is $JST, while the symbol $USDJ represents the stablecoin. JUST users can stake their TRX holdings to own USDJ stablecoin, which is pegged to the United States Dollar via CDP or Collateralized Debt Positions. For opening access to collateral, the debt is needed to be paid in USDJ along with a stability fee in JST token. After generation, the owners can use and withdraw USDJ similar to any other stablecoin.
In one of his tweets, Justin Sun confirmed that the native $JST token would work as the core DeFi currency on the complete TRON DeFi network. This will cover multiple domains, including decentralized loans, decentralized trades, and cross-chain. He stated that he is eagerly waiting to infuse the excellence of JUST product range like all-round empowerment, community governance, and fully shareable dividend into the TRON DeFi environment making it more efficient. The new product launch is likely to boost the popularity of TRON in the DeFi sector as well.