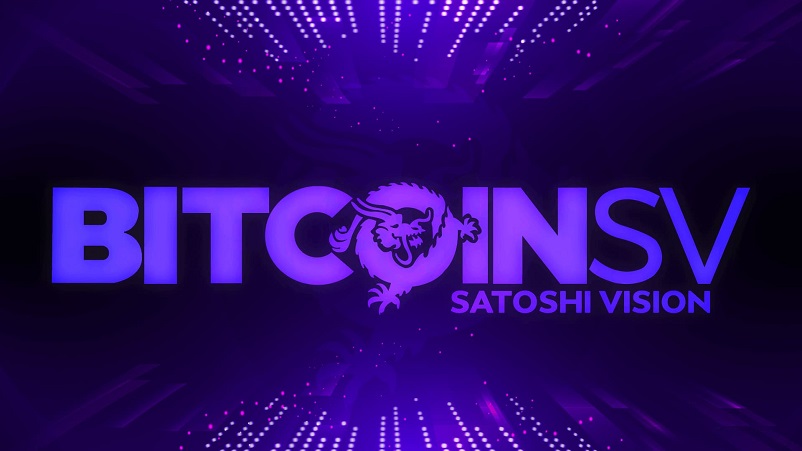 Bitcoin SV price was reflecting heavy improvement a few days ago. Recently, the coin has managed to trade with a sluggish momentum and hovering around $194. The technical indicators are also pointing towards similar indications.
Bitcoin SV Price Analysis
In October 2019, the BSV coin was trading around $80. The same remained till October 20. Thereafter, the coin reflected improvement and traded around $120 price mark. After that, the currency remained at the same level till November 25, 2019. And at the end of the month, the Bitcoin SV price was trading at $100. In December 2019, the currency lost traction, and the price traded back to $80, but later, it gathered momentum and escalated to $90.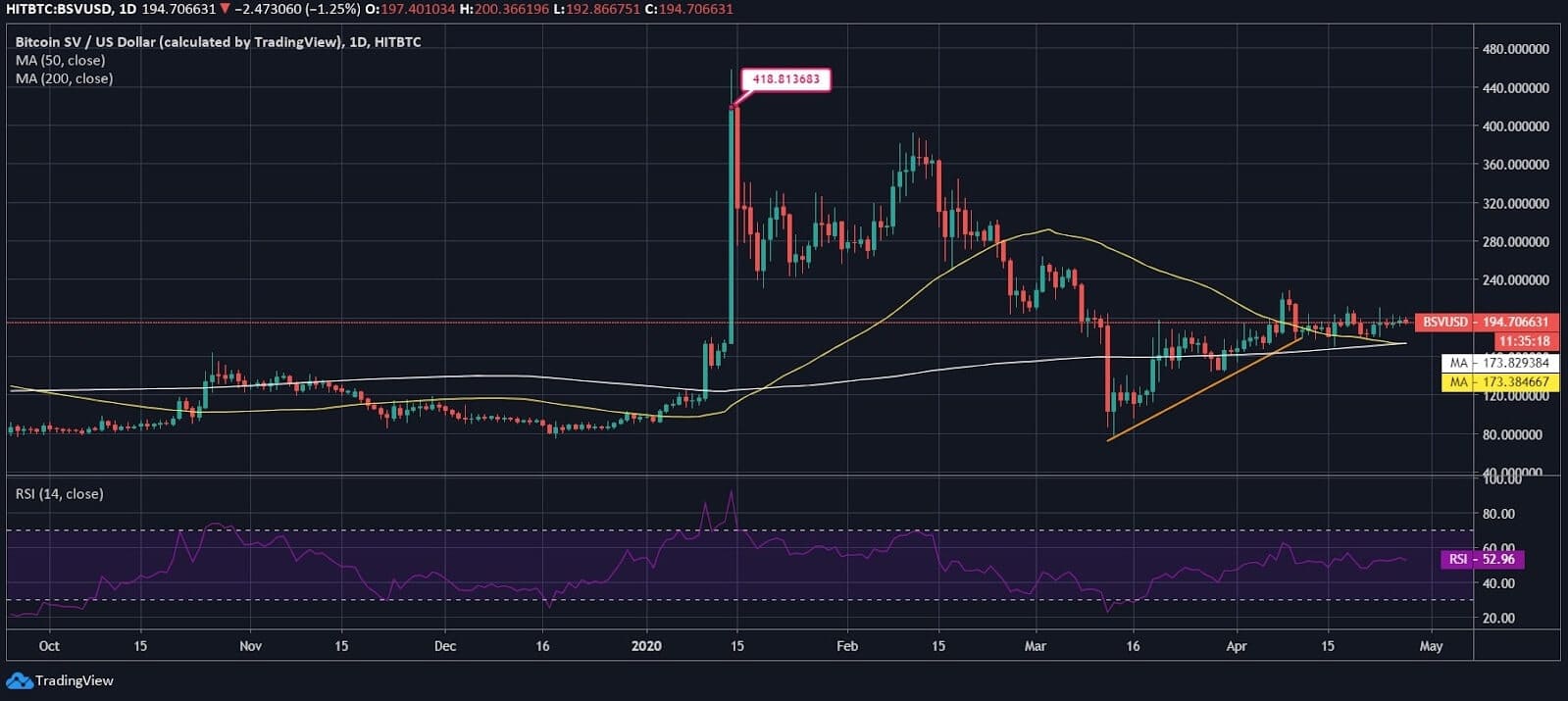 2020 began with substantial improvement, and in the first 15 days, the BSV coin reflected tremendous hike, and the price touched $418. However, from this high, the currency dropped to $240 and then managed to reflect slight improvement. Later, the price of Bitcoin SV escalated above $360 in February but again came under pullback pressure and slipped to $200 at the end of the month. March 2020 started with immense bearish pressure and registered a crash that brought the BSV coin price to $80.
Further, the coin gathered momentum and started trading upwards, and in the ongoing month, the Bitcoin SV price managed to cross $200, but later, it corrected down to $194 and continued to trade at this level till the time of penning down this analysis.
The 50-day MA and 200-day MA are about to reflect crossover, and in the upcoming days, SMA 200 will overpower the SMA 50, and due to which, the BSV coin might face moderate correction. The RSI is at 52.96, and thus there are no extremities in the coin's momentum.