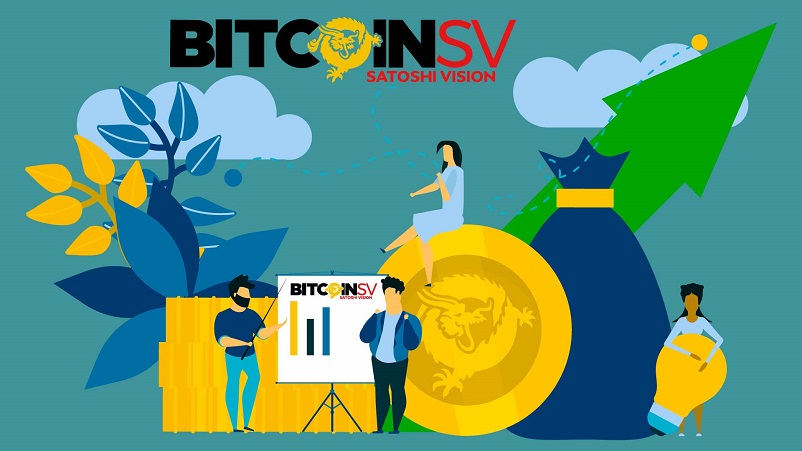 Bitcoin SV is believed to have equal momentum and experiences an equal change in the price dynamics in consideration with Bitcoin Cash and Bitcoin. With a recent surge in the price of Bitcoin and Bitcoin Cash, BSV price is also accelerated against the US Dollar and has recorded a steep growth from the $170 trading area.
BSV, other than being the topmost preferred investment option, holds a great ecosystem, wherein the entrepreneurs are believed to compete on similar ideas that include blocksize, SoV, MoV, etc. However, on the contrary, many believe that the Bitcoin SV platform is least concerned with security and increasing the usability for the same.
BSV is one of the top 10 coins of the global crypto market ranked right after BCH holding a market capitalization of over $3.5 billion. Bitcoin SV has soared above 5% in the intraday from trading below $200 to currently trading at $207.48.
Bitcoin Cash Price Analysis
Bitcoin SV on a 2-hourly chart against the greenback is seen gradually strengthening after a steep rise in the price of the coin at the onset of the month. However, over the past three weeks, BSV was holding a flat yet slightly bearish movement, just like BTC.
With the recent strengthening, the price trend of BSV/USD was hitting the 20-day upper band. And, on the other hand, the 20-day bands are seen widening moderately yet the coin retains strong support from the daily MAs.
Additionally, the Bitcoin SV is volatile and is majorly influenced by Bitcoin and is forked out of Bitcoin Cash, which is forked from Bitcoin. After surging slightly above $215, BSV price breached a two and a half month-long resistance at $216 while currently trades at $207.48. With the recent pullback, the MACD line is correlating with the signal line on the above 2-hourly movement.
However, due to the soaring price and favoring market dynamics, the RSI is hinting at increased demand of the BSV and is lying at 61.22. the major support and resistance to watch out for lies at $200 and $216, followed by $220, respectively.
Moreover, until Bitcoin is seen exhibiting a price rally, the related coin coins like Bitcoin Cash and Bitcoin SV will surely benefit from the same. Bitcoin's move above $10k has strengthened many altcoins of the market, which otherwise were trading laterally in the altcoin season during the mid of the ongoing month.