Bitcoin Cash News
Bitcoin Cash (BCH) Takes the Market by Surprise; Gains 10% Overnight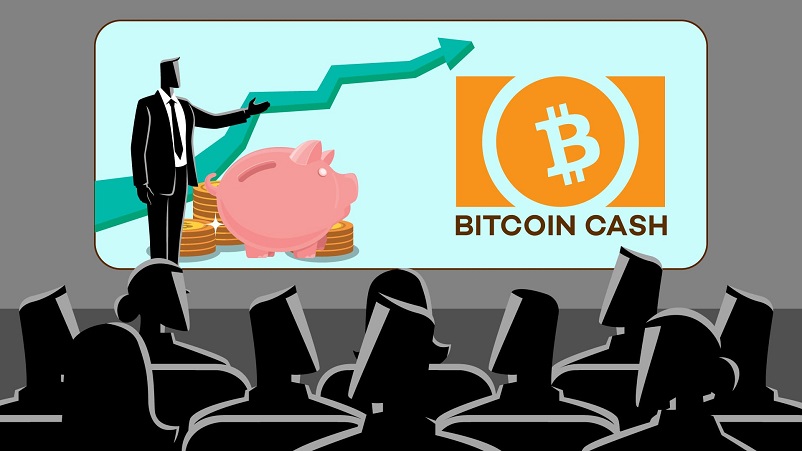 Bitcoin Cash's last week's growth story has taken an exceptional turn over the last 24 hours. After continuously being pushed from $238, it has added more than 10% in a day. However, after hitting $275 mark, BCH marked moderate regression, but the overall upside momentum doesn't seem to end anytime soon.
Bitcoin Cash Price Analysis
BCH's first few days of the current week reflected moderate momentum. It was trading below $230 on April 23. However, on the same day, once after catching a $240 price mark, it has maintained a stable upward movement. The massive growth trajectory has started from yesterday.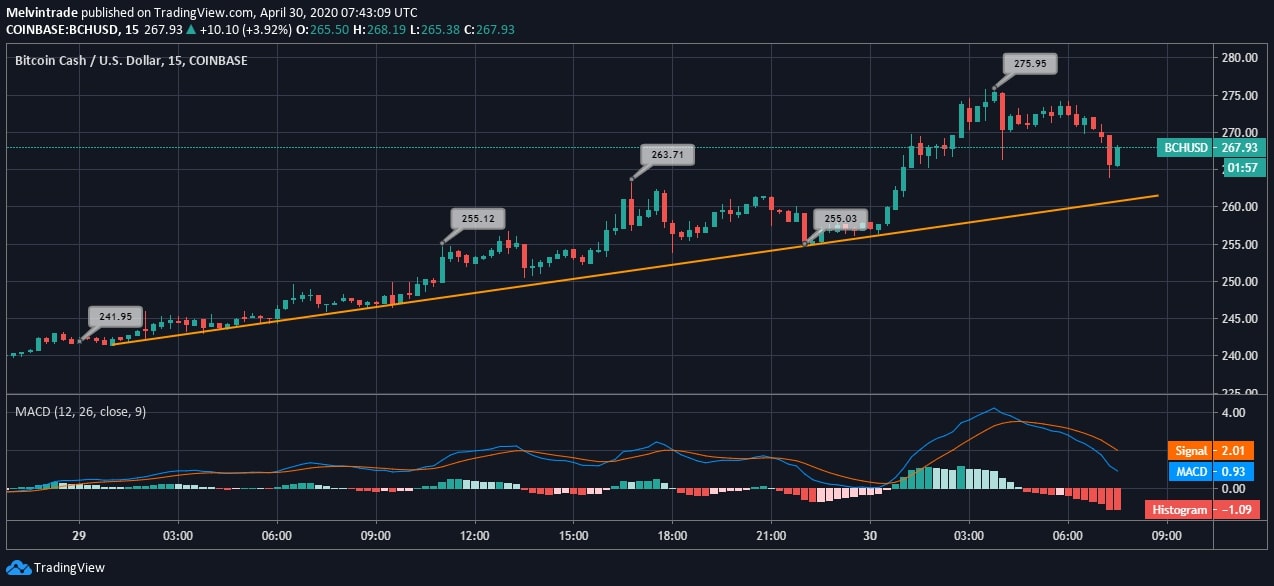 Yesterday, in the initial hour, the currency was trading around $241.95, and then, over the next almost 11 hours, the price escalated to $255.12. After that, the coin managed to trade around a similar price level for a while, and then, it faced marginal decline & spotted just above $250. Later, the Bitcoin Cash price marked another hike, which pushed the value further to $263.71.
Further, the BCH price reflected moderate volatile movement and fell to the previous price level of $255. However, today, the currency reflected positive momentum, and the price escalated as high as $275.95 by an 8% hike. After this huge hike, Bitcoin Cash faced a price correction, and at the time of penning down this article, it fell to $267.93. If the currency continues to trade downwards, it may find the next support around $255.
Currently, almost all the cryptocurrencies reflected immense growth, and along with its peers, the BCH/USD might also continue its upside momentum. It may soon cross a $275 mark. By this weekend, we can expect the value beyond $280.