Bitcoin News
Bitcoin (BTC) Lives up to the Halving Hype; Crosses $9k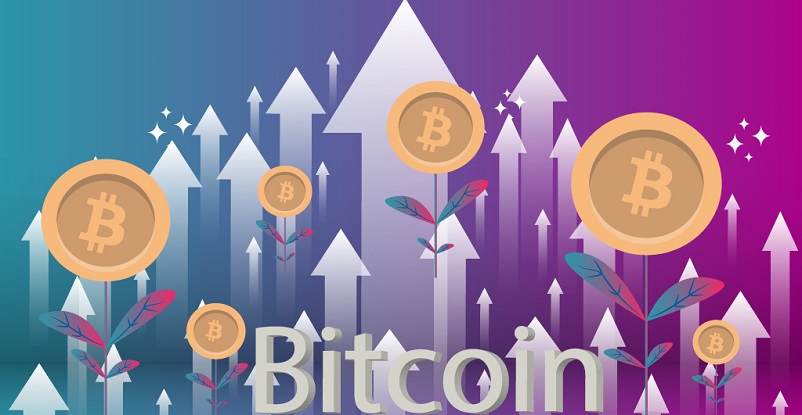 Bitcoin has passed the $9k price mark with a decent upside momentum in a day. This sudden growth can be attributed to the upcoming halving event of the currency. The current price stands at $9191 after an overnight push of 18%. It is the highest point for BTC since March, from where it started crashing.
Bitcoin Price Analysis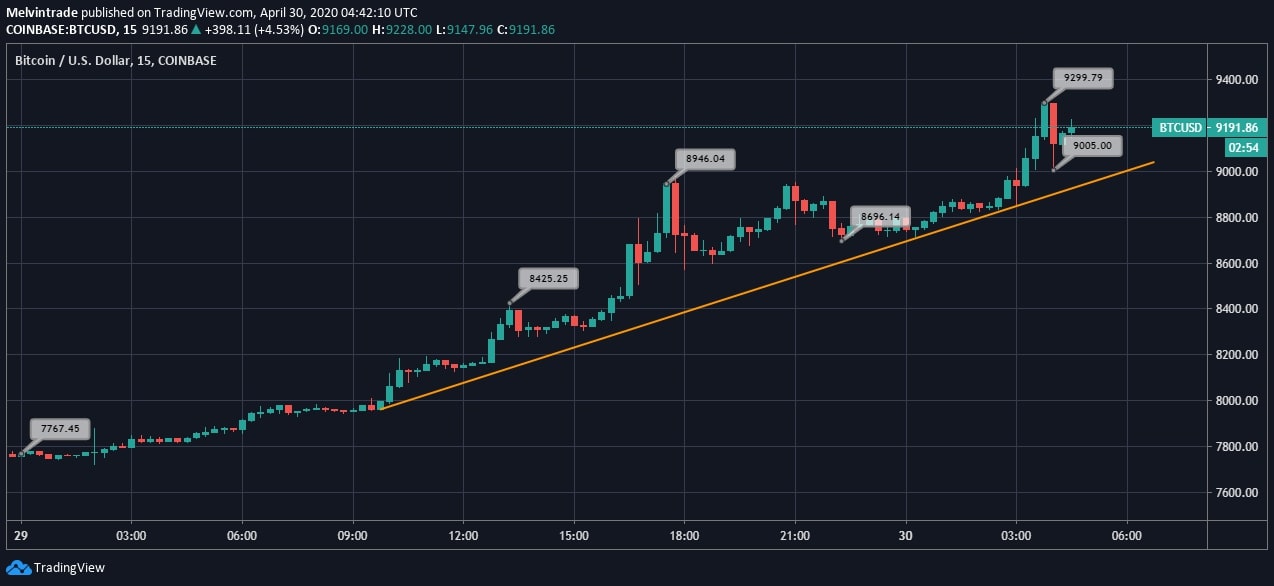 Yesterday, BTC price was spotted at $7767, and the currency managed to trade at a decent pace, and over the next few hours, the price escalated above $8000 mark and spotted at $8425. However, from this high, the currency faced rejection and fell below $8.4k mark continued to trade stably around this price level for the next few hours. Later, over the next 2 hours, Bitcoin marked a tremendous hike and touched $8946, but over the next 30 minutes, it fell to $8.6 price mark.
Further, after an hour, BTC/USD regained the momentum and again started trading upwards, but it failed to cross the $9k mark and fell to $8696. Then, the currency managed to reflect a flattish trend. Today, Bitcoin price was trading around $8800 mark in the initial hour, and then, it managed a gradual hike, and recently it escalated to $9299 mark, but it faced a sharp decline from this high, and the price fell to $9005. However, it soon caught up the momentum and added 2% to find itself at $9191 at the time of penning down.
The king of the cryptocurrencies, Bitcoin, is likely to live up to the hype. The next few days are going to be extremely bullish. BTC is likely to test the next resistance around $9.3k. Placing itself beyond $10,000 point may not take much time as well.