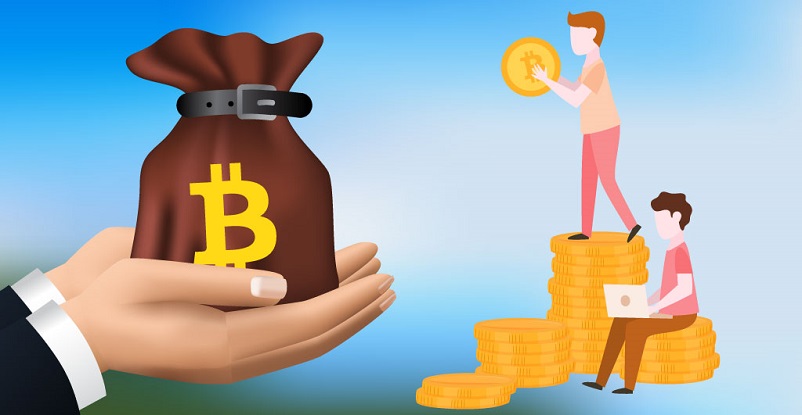 Bitcoin Cash resorts to double top after hitting a low at $216 in the previous week while currently trades at $243.53, marking a progression of over 13% in a week. Bitcoin Cash price stimulated as Bitcoin reclaimed to trade beyond monthly high at $9.65k. However, over the past five weeks, BCH coin has been exhibiting a parabolic trend pattern with a previous month's low marked at $204 and the recent support tested at $216.
Bitcoin Cash is majorly influenced by Bitcoin price dynamics and is now on the go as BTC price pumps slowly and breaches the notable consolidation. Bitcoin Cash, Litecoin, Binance Coin, are all investments of long-term, and therefore, a gradual change in price dynamics cannot be expected. The above coins hold no massive volatility or slippages.
Bitcoin Cash Price Analysis
To emphasize on the trend of Bitcoin Cash, we see that the coin is holding a parabolic curve like pattern since the last eight days of the previous month. However, the BCH coin maintained strong support at $200 and has been trading well above it. With the gradual rise in the past ten days, the bullish candlewicks drew the higher high pattern, and the coin is now touching a triple top on the 3-hourly 5-week chart, while a double top on the 3-hourly 3-week chart.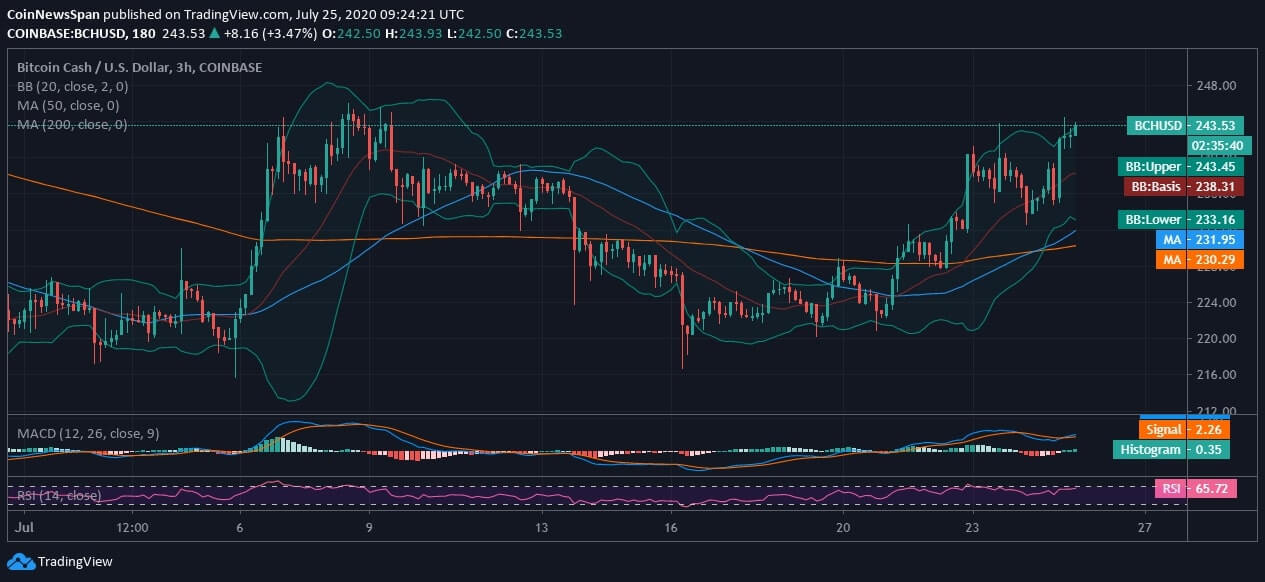 Bitcoin Cash's 3-hourly movement against the greenback in the past 25 days have been right above $215 price area. The price trend of BCH/USD is breaching the upper 20-day Band as it marks a bullish intraday with a double-top candlewick and holds a complete support from MA50 & MA200 around $230. The technicals are also drawing positive sentiments as the market is intraday bullish towards the end of the ongoing week.
The MACD line is trading above the signal line as the price of Bitcoin Cash spikes above $240 in today's trading session and the RSI is at 65.72. The crucial support and resistance for the Bitcoin Cash to watch out for lies at $235, followed by $230, and $245, followed by $248.