Chainlink News
Chainlink (LINK) Corrects Down to $3.8 Yet Holds Bullish Influence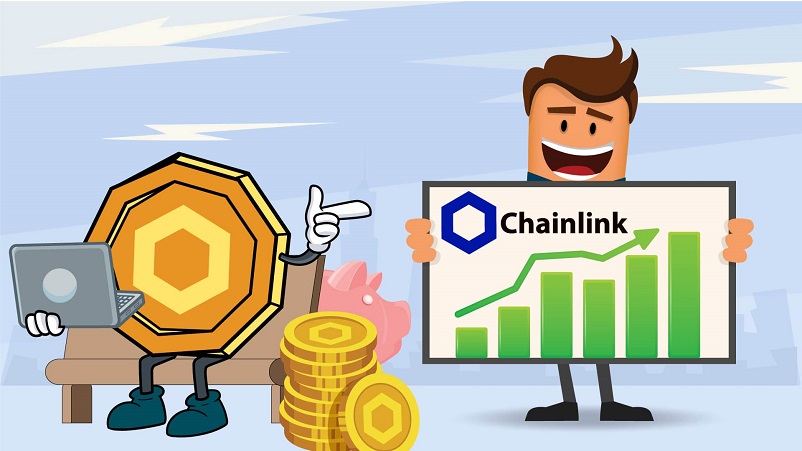 As most of the cryptocurrencies reflecting immense hike today, the growing spree has also touched Chainlink. It has climbed up to $3.83 from $3.65 in a day despite the recent correction.
LINK Price Analysis
If we look at the price trend of LINK/USD over the last seven days, the currency reflected volatile movement. On April 23, Chainlink's price was at $3.6, and after breaching $3.8 on the next day, the currency managed to trade stably around $3.8 for the next two days and then, on April 27, LINK price fell to $3.5. However, the last three days have been a straight line of increment.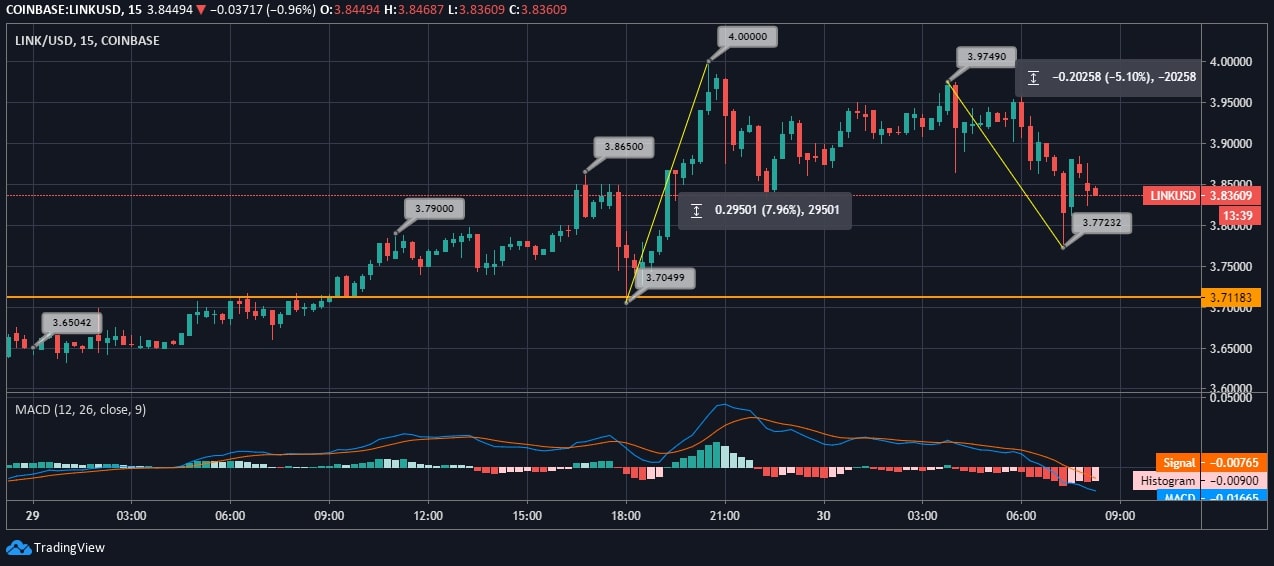 Yesterday, Chainlink price spotted at $3.65 in the initial hour, and in the next 10 hours and 45 minutes, it was shot up to $3.79. Then, it continued to trade with upward momentum, and it was followed by another price upsurge that took the LINK price to $3.86. However, after that, the coin faced moderate correction, and the price dropped below key support at $3.70 at 18:00 UTC.
Further, the coin marked a sharp bullish move and registered a 7.96% hike, which took the price to $4. However, at this high, the LINK currency couldn't manage long and fell to $3.8 mark, but later, again, it managed to gather momentum and reached above $3.90 price mark.
After that, Chainlink continued to trade moderately, and today, it reached $3.97 but failed to cross $4 and marked a sharp decline of 5.1%. However, at the time of writing this analysis, LINK price recovered slightly and spotted at $3.83.
Chainlink's current growth pattern is likely to be retained for a while in the short-term. It may soon cross $4 mark again. The MACD indicator reflects a bearish signal as the Signal line crosses over the MACD line. Hence, if LINK price corrects further, it may find the next support around $3.71.