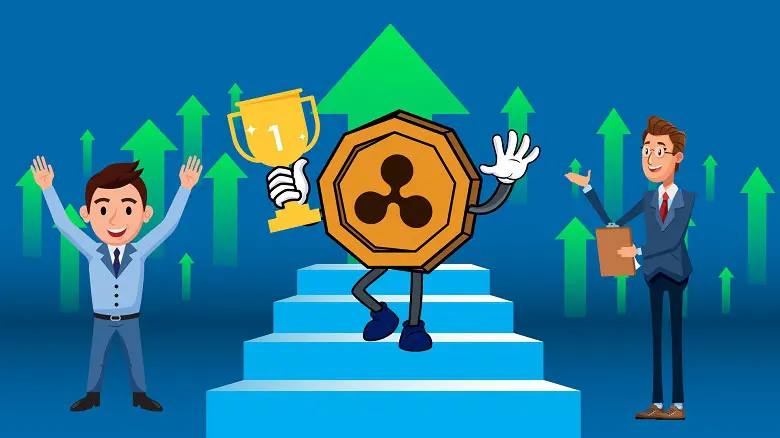 XRP has continued its upward momentum and added 17.26% in the last seven days
It is likely to go ahead with the current bullish vibe in the short-term
Ripple cryptocurrency has continued its bullish trend over the last seven days and managed to get a push to the extent of 17.26%. The value against USD has traveled from $0.2438 to $0.2859 in this period.
Ripple Price Analysis
XRP coin was trading at $0.2438 on January 31, and over the next two days, the price was trimmed by 2.87% to the lowest point of the week at $0.2368. It was followed by a massive hike of 13.43% that added $0.0318 to the Ripple price and pushed it to $0.2686 by February 04. Later, XRP coin marked a strong upward movement and over the next three days, the value was pumped up by 9.74% and reached the highest point of the week at $0.2874.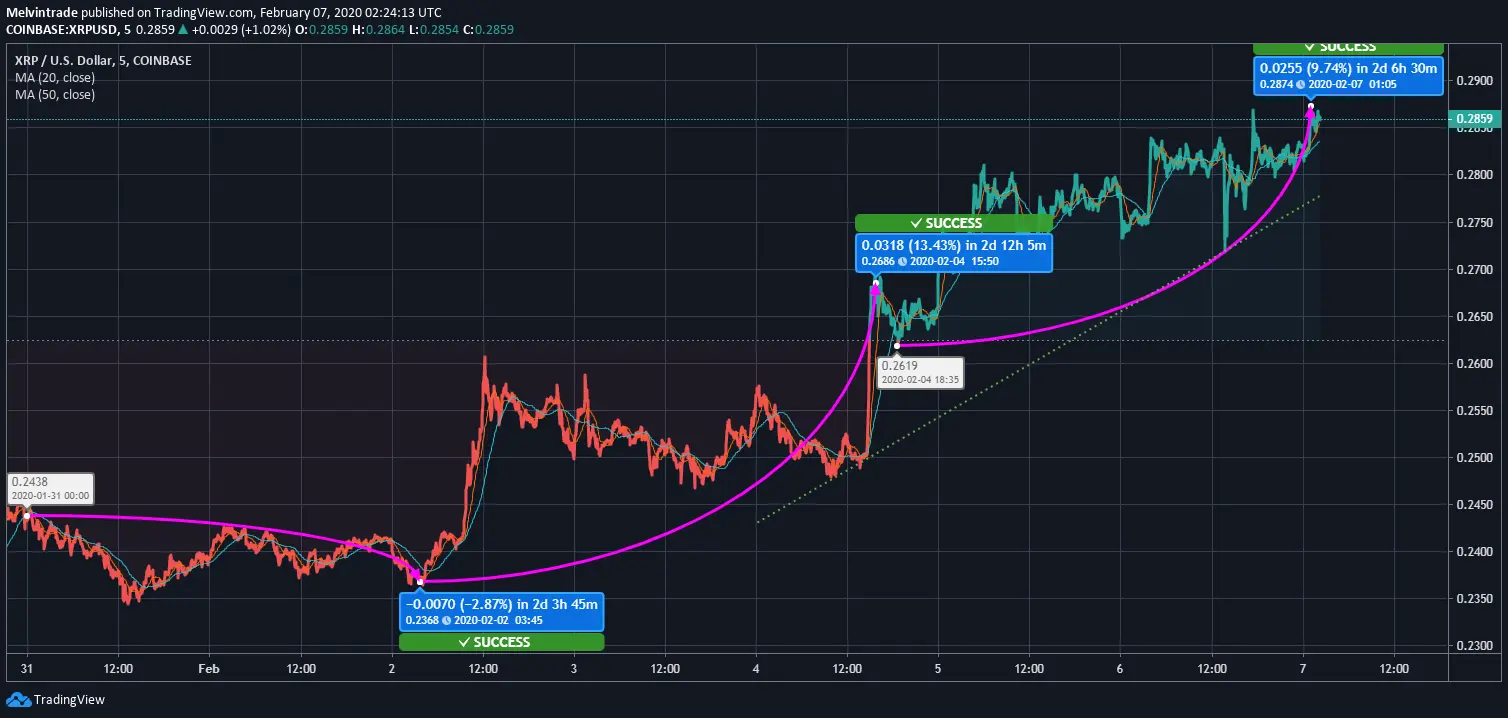 Ripple's current price is already trending above its 50 days MA ($0.2836) and 20 days MA ($0.2855). As per the past performance and current trend, XRP will continue the current bullish run in the upcoming days. It may find the comfort of $0.2876 as its next resistance point. We can expect a few sudden price fluctuations in the coming days on the intraday level.
| | |
| --- | --- |
| Ripple (XRP) | Resistance and Support Levels |
| R1 | $0.2876 |
| R2 | $0.2929 |
| R3 | $0.3000 |
| S1 | $0.2751 |