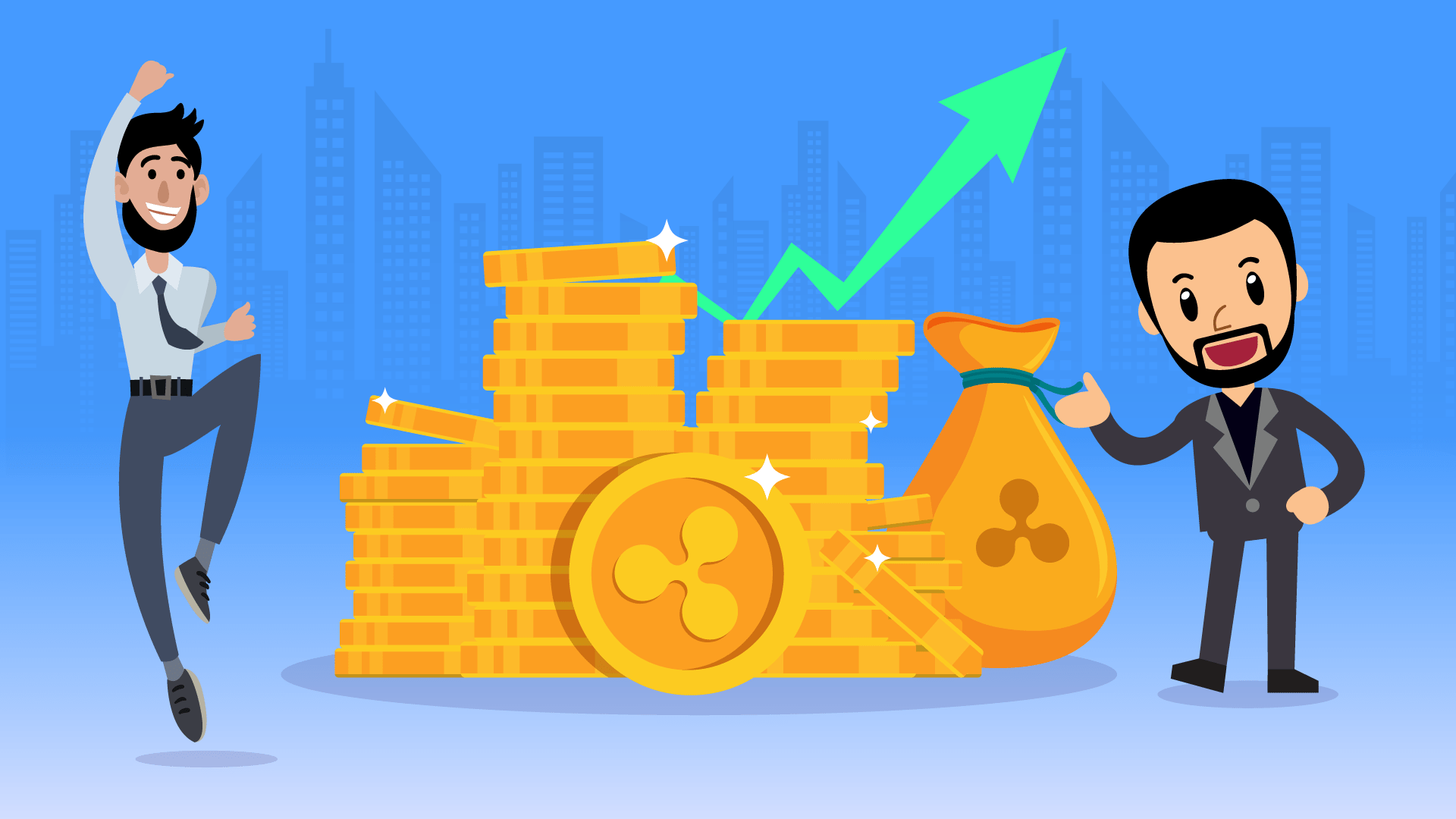 The market has completed one month and five days of 2020, and in the same period, Ripple cryptocurrency has breached the 30-days counters twice. The coin has outperformed itself in the first month of the first quarter. The ongoing month is speculated to exhibit better performance than the previous month. At the time of writing, the coin was trading at $0.279.
XRP Price Prediction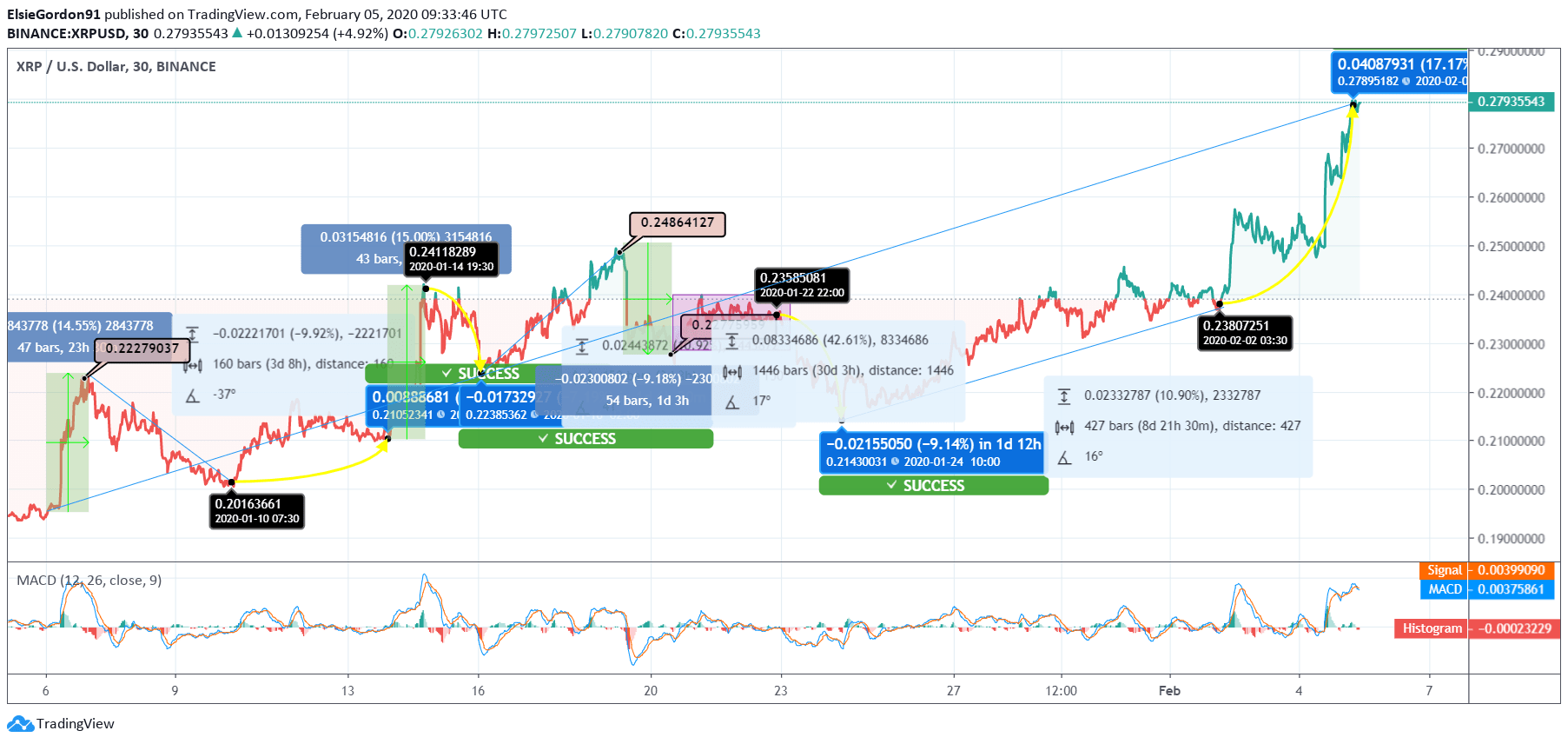 Ripple price was at $0.195 on January 06, and in 24 hours period, the currency escalated to $0.2227 by 14.55%. In the next three days, XRP coin exhibited price drop and touched $0.201 by 9.92%. By January 12, the price recovered slightly and touched $0.21052. The coin touched $0.241 by a huge hike of 15% at 19:30 UTC on January 14. The price slipped to $0.223 which was followed by escalation to $0.248.
On January 21, the Ripple price marked at $0.227 and then, it locked around $0.235 level for a while. Later, XRP price dropped to $0.214 by 9.14% and then, the coin reflected a slight recovery from there and continued till February 02. The price was at $0.238 by 10.90%. From February 02 till now, the upsurge in the coin is noted by 17.17%.
As per the MACD indicator, the signal line has overlapped the MACD line. This is an indication for a probable change in the trend of the coin. The price of Ripple crypto might be seen slipping. The current price of XRP coin has breached the immediate resistance level at $0.274. The next resistance level at $0.282 might get violated. However, if the coin reverses the trend, then the immediate support level for Ripple is formed at $0.253.