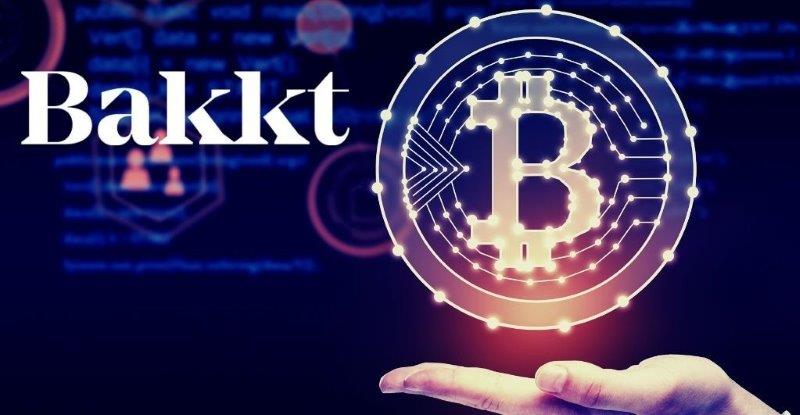 In recent years, Bakkt is becoming one of the dynamic leading organizations in the cryptocurrency sector. Even though the current market situation is bearish, the company remarked that for Wall Street, it would be introducing a Bitcoin futures contract speculating that the cryptos will eventually bounce back in the bullish market.
As per the recent press release and Tweet from Bakkt, the organization would bring crypto and digital assets in a fintech app, after the introduction of the much-awaited product – Bitcoin Futures.
In the press release, Bakkt confirmed certain details of its forthcoming app venture, which are on the rounds now. Moreover, this twitter news came along with the news considering that Bakkt had chosen to buy Bridge2 Solutions.
Besides, the deal amount had not been disclosed; even though the company stated that the move will be funded by Bakkt's Series B round, which is yet to close.
Bakkt, since 2019, has been developing a suite of Bitcoin futures and options contracts. It had worked hard to bring stability, innovation, and trust to the digital asset markets.
When Bridge2 Solutions finally connects with Bakkt, this strategic alliance will speed up the growth of the anticipated Bakkt consumer application that will offer digital asset conversion, aggregation, and payments from its single platform to clients all around the globe.
Founder, Chairman and CEO of ICE, Jeffrey Sprecher said,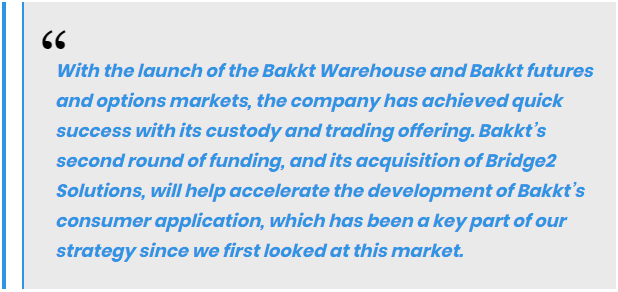 The global market concerning digital assets indicates more than 1.2 trillion dollars in value; which comprise of loyalty points, digital rewards, merchant stored value, in-game virtual assets, cryptocurrencies, and gift cards. Especially, millennial customers welcome this form of value.
Regardless, the customers can monetize their loyalty points through an airline of their choice or trading skins for a high demand video game, Bakkt app will allow its customers to unlock more of that value, by permitting them to spend and trade their digital currencies more freely, with that of other currency.