Verge News
Will Bears Continue to Wield Influence on Verge (XVG)?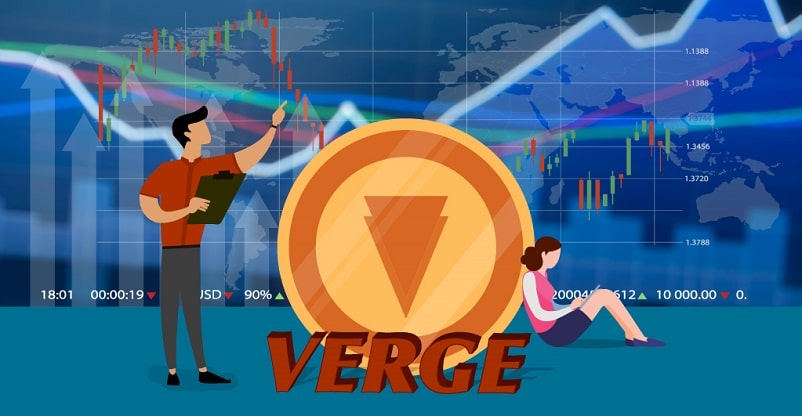 Verge cryptocurrency had a good start to the year, and it kept up this momentum till June. The crypto market took a bearish turn in July, and like most altcoins, the price of XVG coin too underwent a downturn. The YTD price chart shows the price of moving in the range between $0.0035 – $0.011.
Verge Price Analysis
XVG coin has been trading mostly below the baseline after the bearish streak in the crypto market since July. The coin started at $0.005603 on February 05. It showed a good rally to the tune of a huge 93.46% on April 08 at $0.01084. On May 09, Verge price fell to $0.00627 by 42.07% drop. This did not deter the XVG coin from again moving in the upward range and the price managed to reach a high of $0.1109 with a 76.62% hike on May 26. The bears started exerting pressure continually on the XVG coin since July and pushed the price below the baseline to $0.003504 on October 21 showing a downswing of a huge 68.90%. Still, the Verge coin tried to get back and reached $0.004736 on December 07. Today, the price of the XVG coin has again gone down to $0.003398.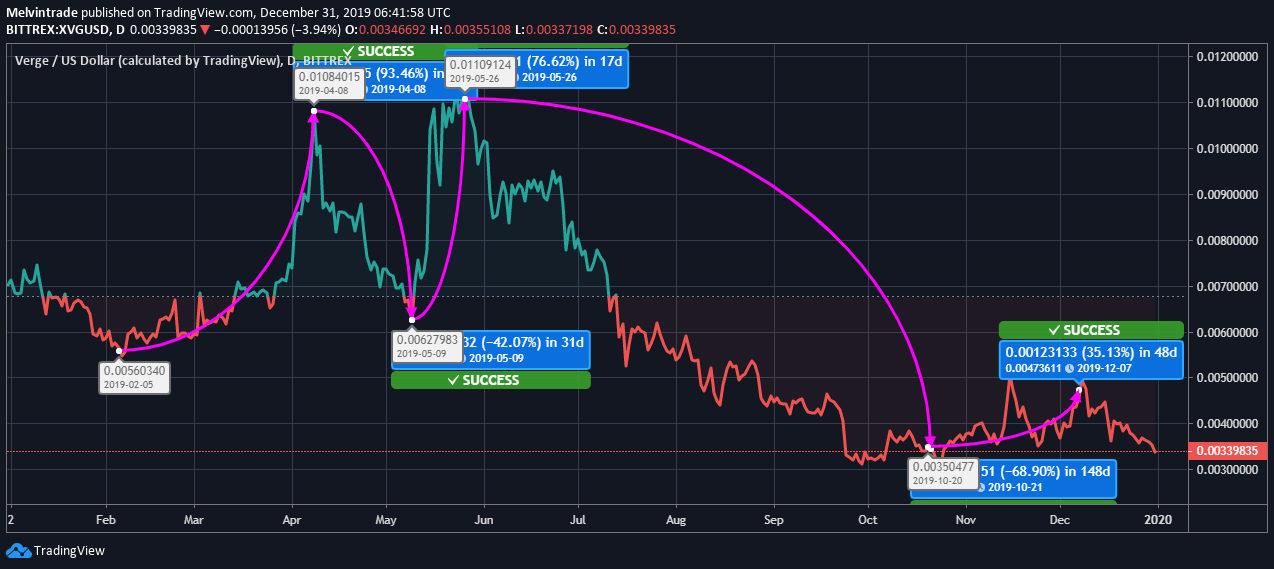 Verge cryptocurrency has been caught in the bearish turmoil since July and has tried to rise from the bearish grip. Analysts expect this trend to continue for the short term as the crypto market sentiment is still bearish.
Current investors should continue to hold on to their investments from a long-term perspective. Day traders may not make big gains in this volatile market but can continue trading for small margins.