Litecoin News
Will Litecoin (LTC) Take A Slow and Steady Route to Get Away from Bear Influence?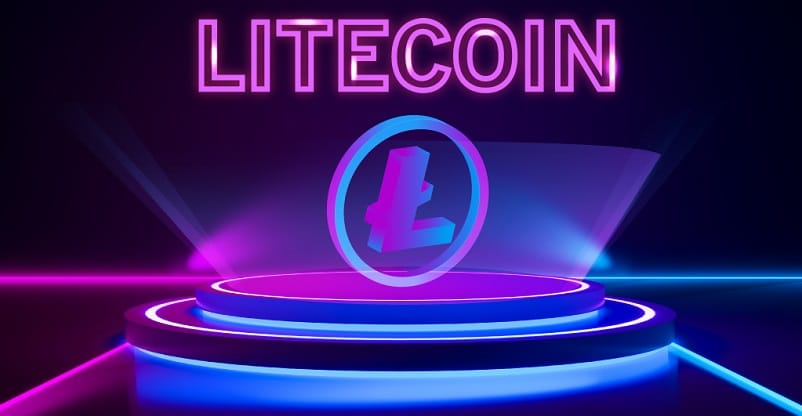 Litecoin has had a stable upward rise till June, but the bears brought a change in its price movements which got pushed below the baseline thereafter. With the crypto market showing ongoing bearish volatility, LTC might be able to get back to its winning momentum in the days to come. The YTD price chart indicates the price fluctuating in the range between $33 – $139.
Litecoin Price Prediction
LTC coin has tried to put up a brave front even under current bearish sentiment in the crypto market and succeeding at intervals. The price rose from a low start below the baseline on February 02, at $33.0702. With a slow and steady upward momentum, the price of Litecoin managed to reach a high of $92.2221 on April 06. On April 28, the LTC price fell to $69.2862 by 28.11% drop. From here, it was a meteoric rise for LTC as the price reached a high of $139.0311 on June 22. However, after this strong bullish movement, the currency started to decline, and the price reached a low of $39.9435 on December 17. The current day's price of Litecoin has slightly moved upwards to $42.4452 showing the upward movement of 6.26%.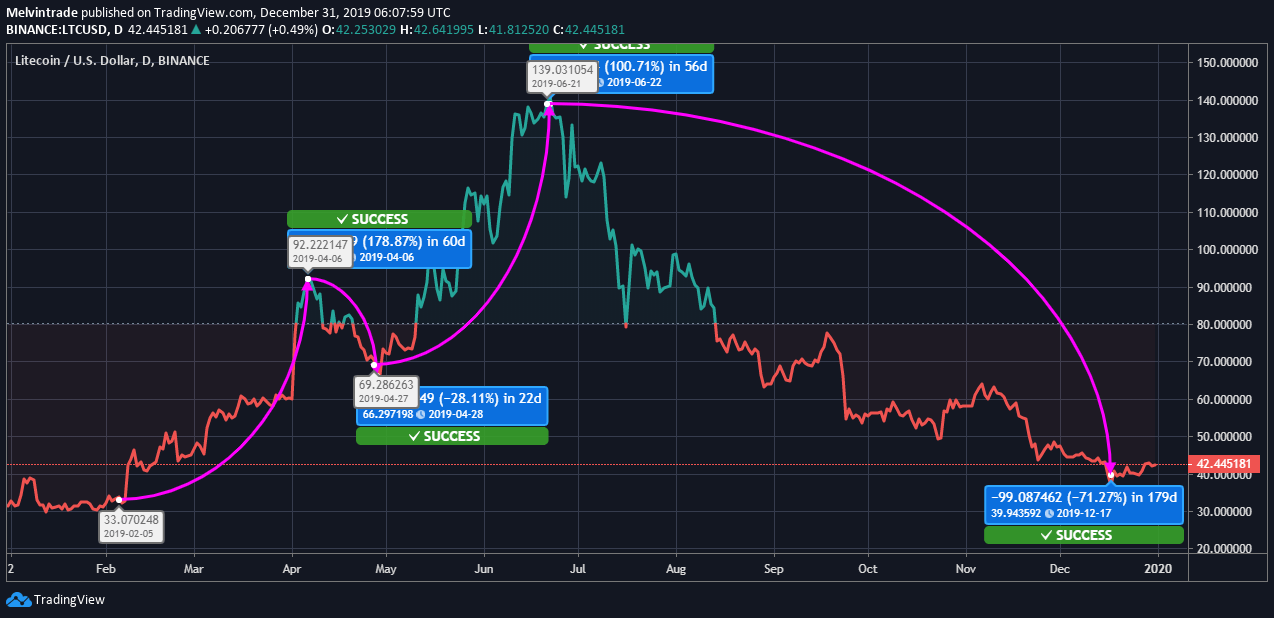 Litecoin has had to face much pressure in the ongoing bearish momentum in the crypto market. Even now, the coin has been trying to stay out of the bear grip. The next few days would be crucial for the coin. Analysts believe in the capability of the LTC to show good growth potential once the crypto market moves toward some stability which is expected in 2020. Investors can continue to hold on to their investments as LTC is a coin for a long-term haul.