Dogecoin News
Will Dogecoin Price Take A Bullish Turn of Events In 2020?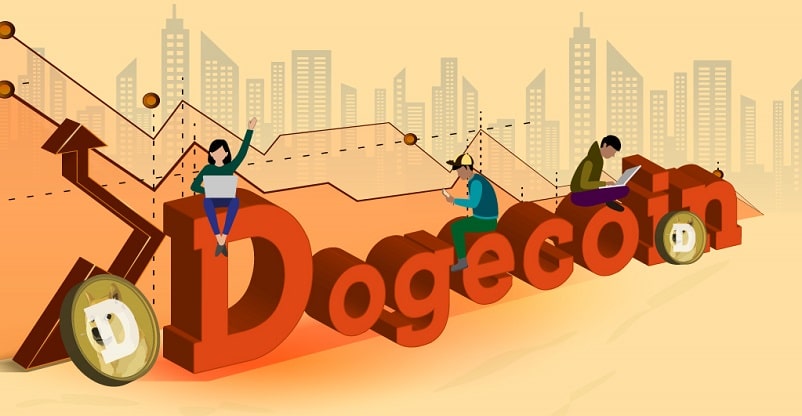 Dogecoin price is trying to withhold the strong bear pressure at regular intervals as seen from the last 30-days' movement
The past one-month price trend of Dogecoin shows that the coin was trading in the upper range during the first half of the month, but the bear pressure got too strong to handle during the latter part of the month. With the price being below the baseline, DOGE price was seen fluctuating between $0.00192 – $0.00227.
Dogecoin Price Analysis
Dogecoin managed to perform on a steady upward momentum during the first half of the month, but the bear's pressure was too strong to ignore, and hence, the price plummeted in the downward direction in the second half of the past month. The price of DOGE was at $0.002272 on December 03. It then went down to $0.002045 on December 06. Dogecoin price went on an upward rally to the extent of 7.41% on December 15. After that, the currency started to trade downwards and reached to $0.001920 on December 18. Still, Dogecoin managed to recover and reached $0.002122. The bear pressure got stronger by the day and the price again fell to the tune of 7.82% at $0.001956 on December 27.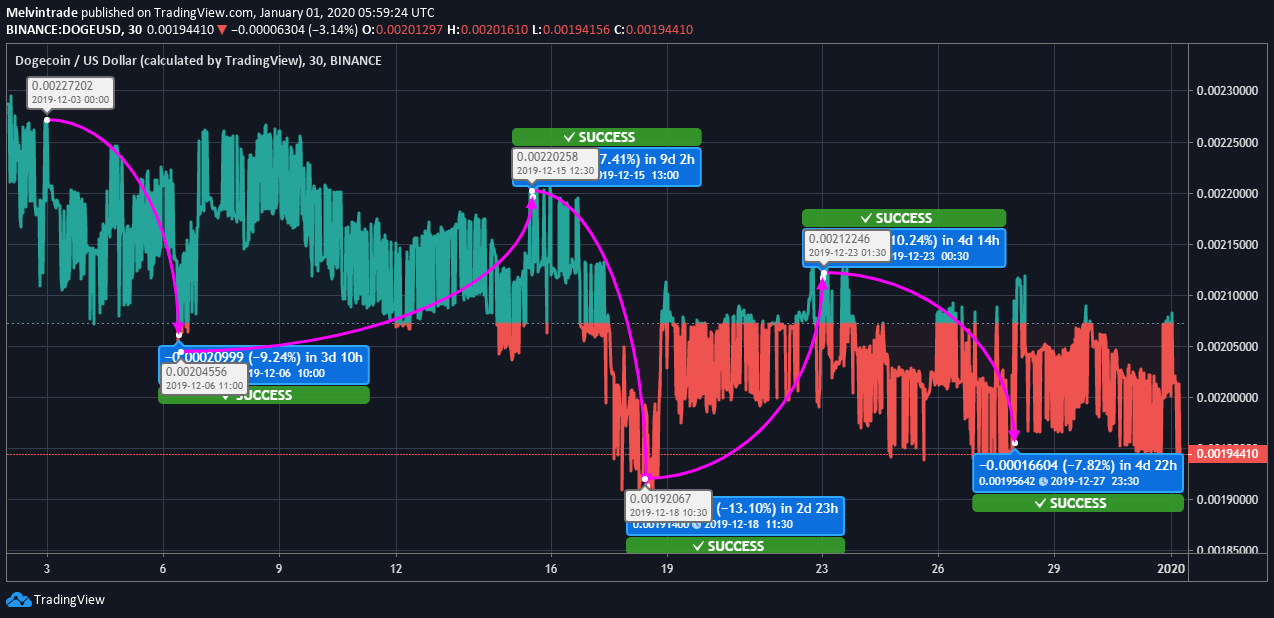 Analysts are hopeful about the ability of the Dogecoin price to bounce back at regular intervals and expect the coin to put up a good performance in 2020.
Investors can continue to hold on to their existing investments as DOGE is expected to get back to its winning momentum during the year. Day traders can continue to make decent gains by studying the crypto market volatility.