Verge News
Verge (XVG) Rallies by 10% in 30-days Run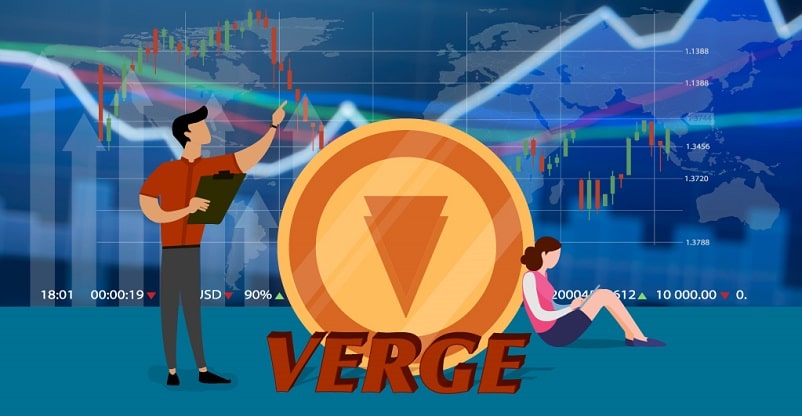 Verge price movement has given hope to the traders. The recent price surge might invite the much-awaited rally soon. The XVG coin began the year at $0.00344 and today, at the time of writing, it was trading at $0.003828. During the ongoing month, the currency touched a high at $0.004107 and a low at $0.003291. The market cap on January 01, 2020 was at $57,683,937 and now it is at $61,189,624. During the month, Verge cryptocurrency booked a 10% progression in the price.
Verge Price Analysis
As mentioned above, the XVG coin started the month at $0.00344. The first day closed with a profit of 5.90% at $0.00364. The coin started trading downwards and on January 03, the price dropped to $0.0332. Later, the recovery embarked immediately after the same. Verge price jumped to $0.00370 by a whopping 11.53% at 07:30 UTC on January 07. However, the price slipped in the next three days and touched $0.00335 by a huge fall of 12.08%.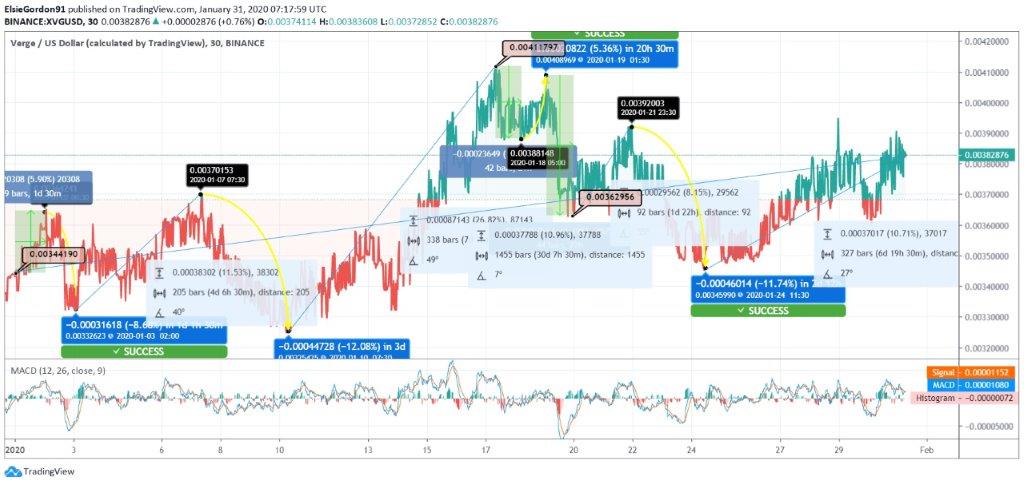 Further, the XVG coin price escalated and touched 30-days high at $0.00411 by 26.82% on January 17. The price slipped to $0.00388 on January 18, 2020. The price improved again and jumped $0.00408 by 5.36%. The price slipped again and touched $0.00362 on January 20, 2020.
The price improved in the following days by 8.15%. The price counter was at $0.00392 on January 21, 2020, but the currency couldn't hold this momentum and corrected downwards and in the next three days, it reached $0.00345. After this fall, the XVG price began improving and touch $0.003828. The month-long run exhibited a 10% upsurge in the Verge price.
In the MACD chart, the signal line and the MACD line are about to intersect and it seems that the MACD line will overpower the signal line in the upcoming hours. It indicates the probability of moderate upside movement in the upcoming days. The current price of the XVG coin is quite near the immediate resistance level at $0.00390. The same would get violated in the coming hours.
R1: $0.003908, R2: $0.004018 and R3: $0.004177
S1: $0.003639, S2: $0.00348 and S3: $0.00337