Cardano News
Cardano Shows a Massive Yet Gradual Price Rise in a Week-long Run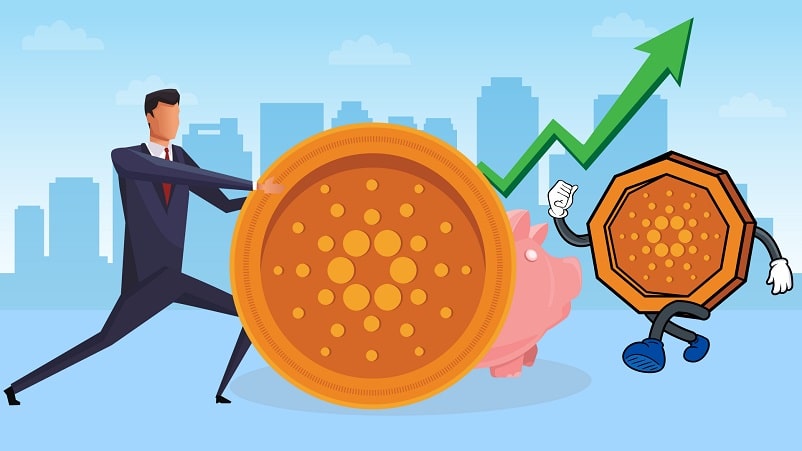 Cardano has gained a whopping 29.31% in the last seven days
It may soon seek shelter at the support of $0.0533
Cardano has witnessed a steady upward momentum since the last week. There has been an increment of 29.31% in this period, and the price of ADA coin traded from $0.043201 to $0.055867.
Cardano Price Analysis
ADA coin started the week at $0.043201 on January 24, and its first major variation happened over the next three days. By January 28, it managed a boom of 27.29%, and the price reached $0.052483. It was followed by another price hike. It happened between January 28 & 29. In this one day, Cardano coin fetched a hike to the extent of 14.42% and got pushed to the ace point of the week at $0.057218. Later, ADA coin couldn't manage at this point. The last swing took the price through a slope of 6.41% and confined it to 0.053549 USD by January 30.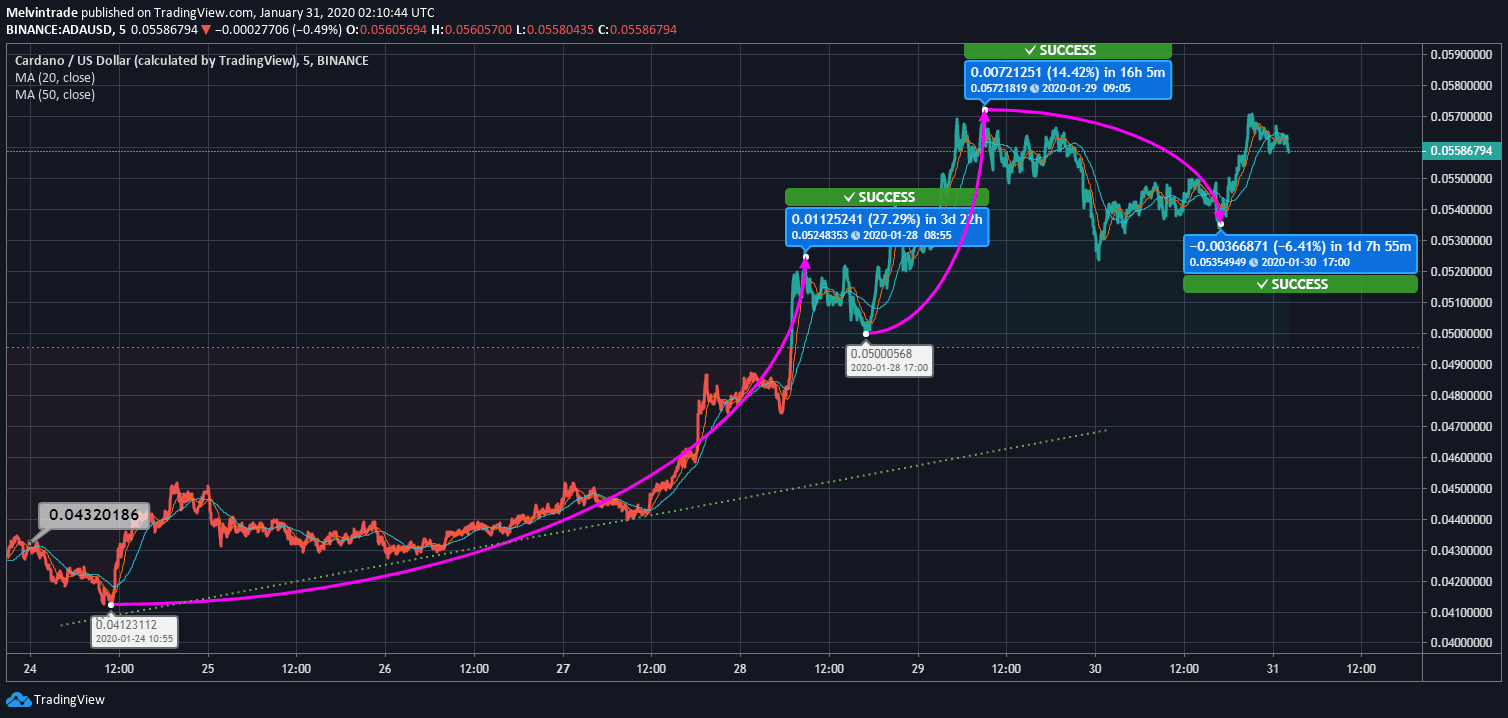 Cardano's current price at $0.055867 is moving with a significant gap from its 50 days MA ($0.056304) and 20 days MA ($0.056266). Investors may witness a higher degree of price fluctuations in the medium-term. However, as per the current movement, the next halting point for ADA is likely to come by $0.053.
| | |
| --- | --- |
| Cardano (ADA) | Resistance & Support Levels |
| 1st Resistance | $0.05784 |
| 2nd Resistance | $0.05961 |
| 3rd Resistance | $0.06235 |
| 1st Support | $0.05333 |
| 2nd Support | $0.05059 |
| 3rd Support | $0.04882 |