Verge News
Verge (XVG) Leaps by 17% in 24 Hours; is This an Illusionary Move?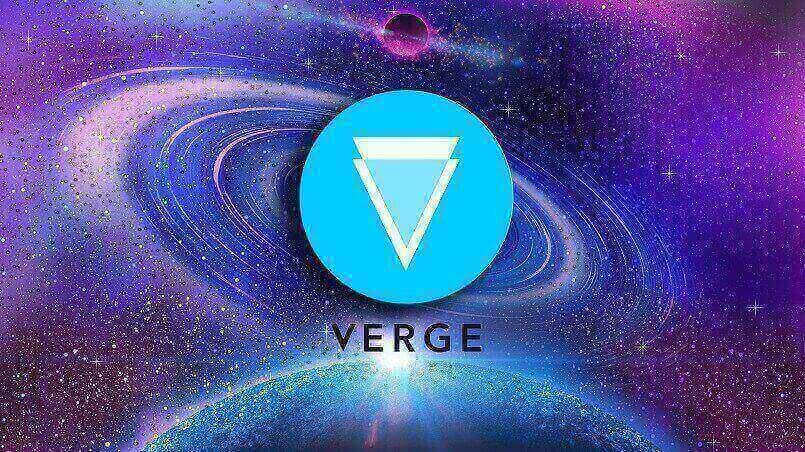 Verge shows an amazing intraday movement; however, the overall movement for the past six months is showing a heavy decline, just like any other altcoin. In the previous trading month, XVG price bottomed out at $0.0033, from soaring at $0.0054. Within the past 120-day time frame, Verge price has even hit rock bottom at $0.0028 after facing a gradual decline from $0.0061.
However, the intraday movement has been quite impressive as the Verge crypto marked a low at $0.00392 and is currently trading at $0.00462, marking a whopping jump of over 17%. Amidst dense volatility, Verge makes the greatest leap of the month—giving a fresh 7-day high.
Verge Price Prediction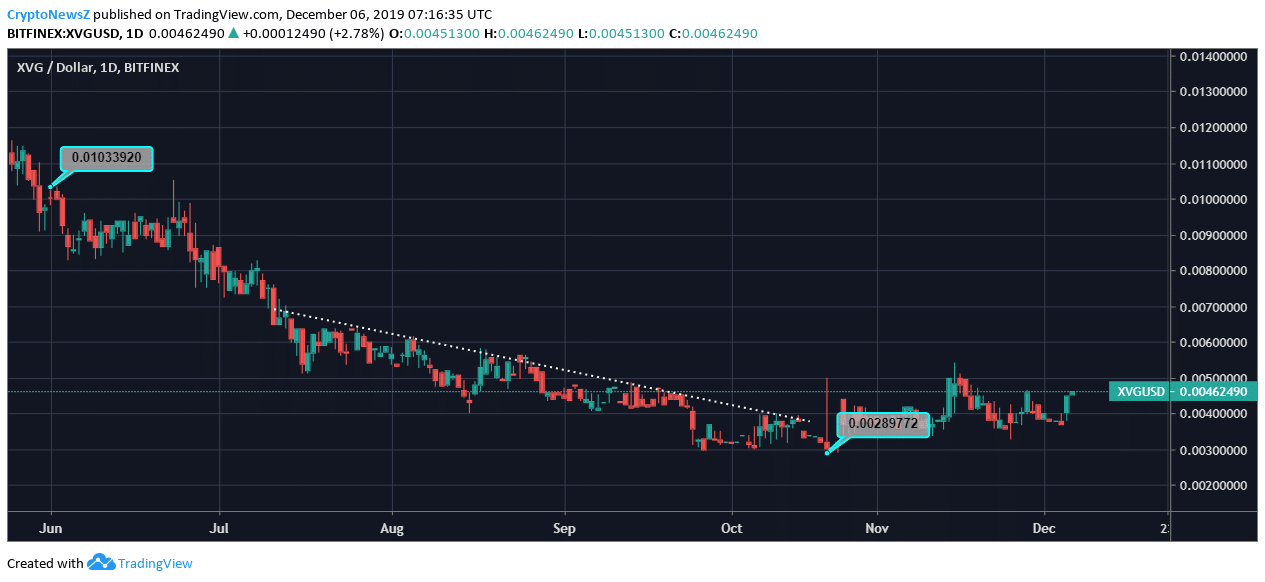 Taking a glance at XVG/USD movement on Bitfinex, we see that the currency has been on a continual downswing after mounting at $0.0103. The downswing has been quite prominent as it hit the lowest of the six months at $0.00289. Just when the whole crypto market is surrounded by inactive bears, Verge price grows by over 17% in the past 24 hours and trades above $0.0045 at $0.0046.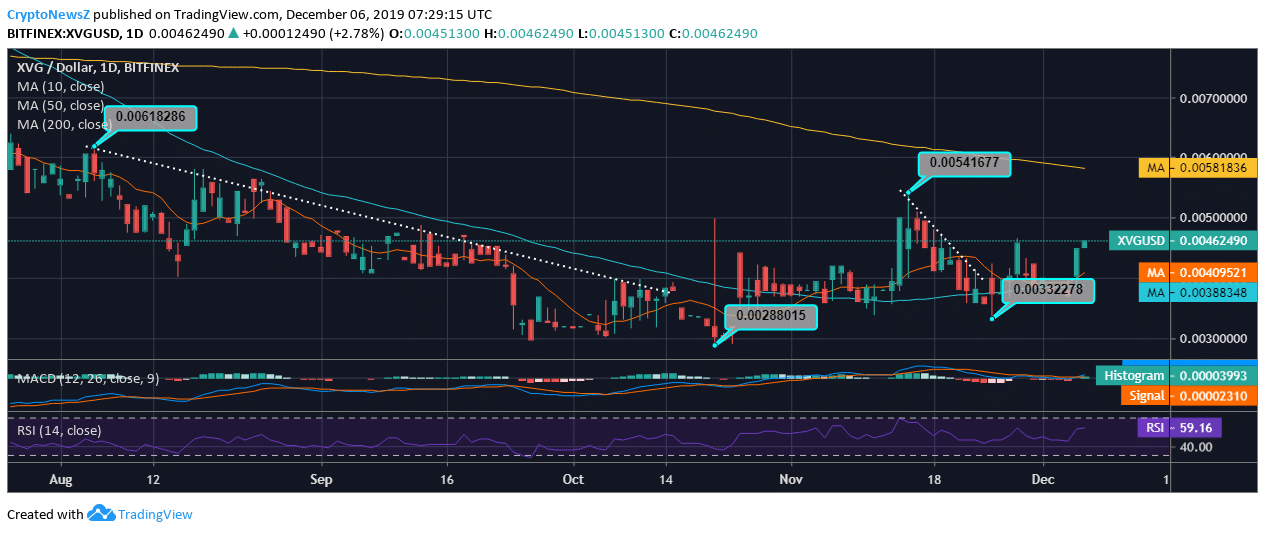 A closer look at the price movement of the XVG coin gives an idea about the declining range of the coin. The upcoming resistance is around $0.0047 if the momentum of Verge cryptocurrency gets normal else can even trigger above $0.0050 anytime. Verge is the only known crypto that is currently trading in the "strong buy" zone with grounded support from the short-term as well as the long-term moving averages.
The MACD of the coin, unlike other altcoins, is moving above zero but holds a bearish movement as this upswing can be illusionary as well as abrupt.
The RSI is at 59.16 and to our surprise, has not yet crossed the overbought region after XVG price leaped by over 17% in 24 hours.