TRON News
Tron Spirals From 30-day Low; Trades Around $0.014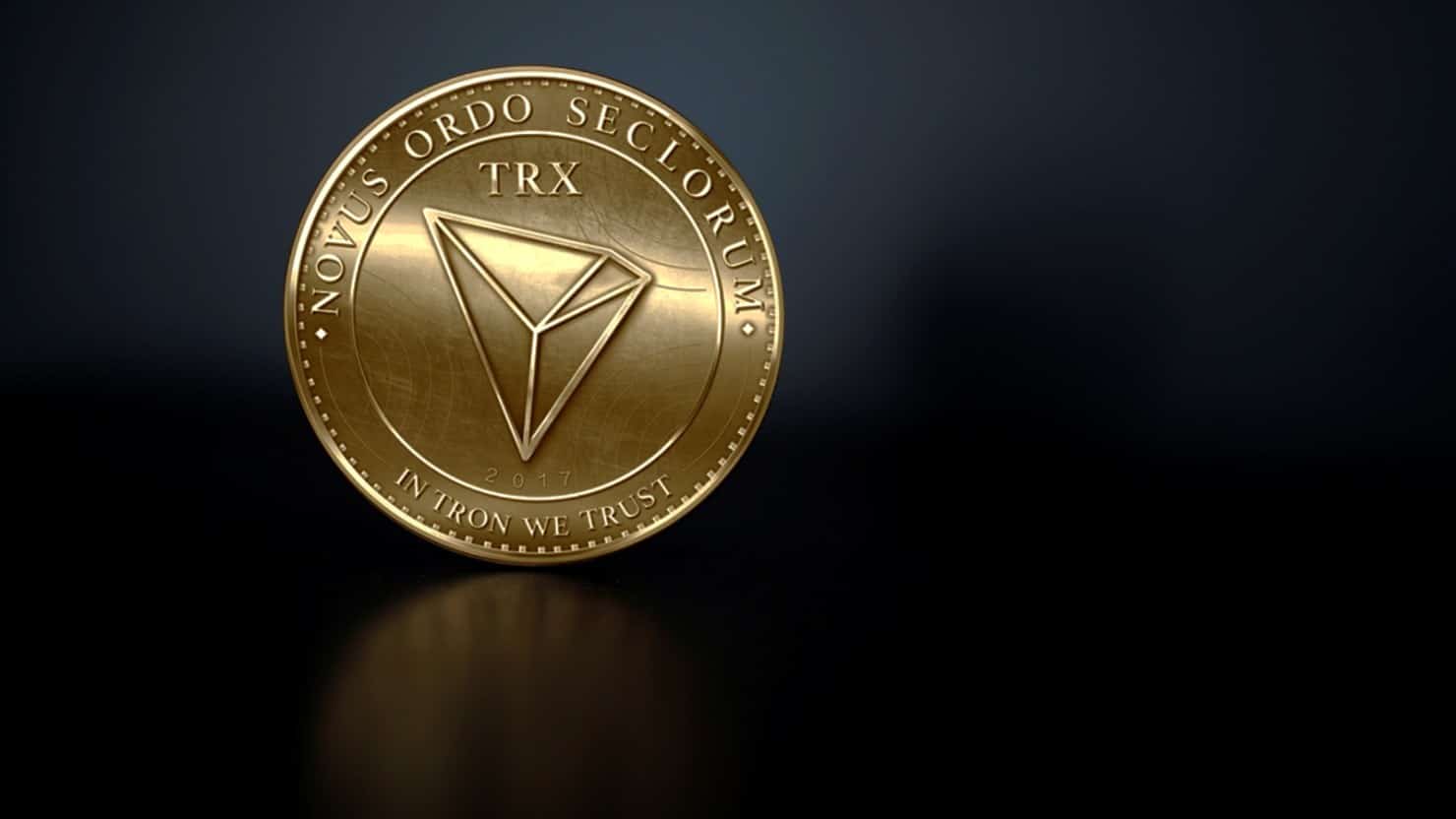 Tron currently trades at $0.0144–having rose from the 30-day low, it hit near $0.013. Just as all the major coins and altcoins have recorded a mixed momentum in the previous trading month, TRX coin also hit a high at $0.0200 and a low at $0.013.
The midmonth downtrend was quite emphasized as it led a rapid swift from 78.60% Fib Retracement to 0.00% Fib Retracement level. As per the daily moving averages, there is no grounded support from the short-term or long-term moving averages around the current trading price area. The major point of resistance here can be served by $0.0150–which forms to be around 50-day MA.
Tron Price Prediction: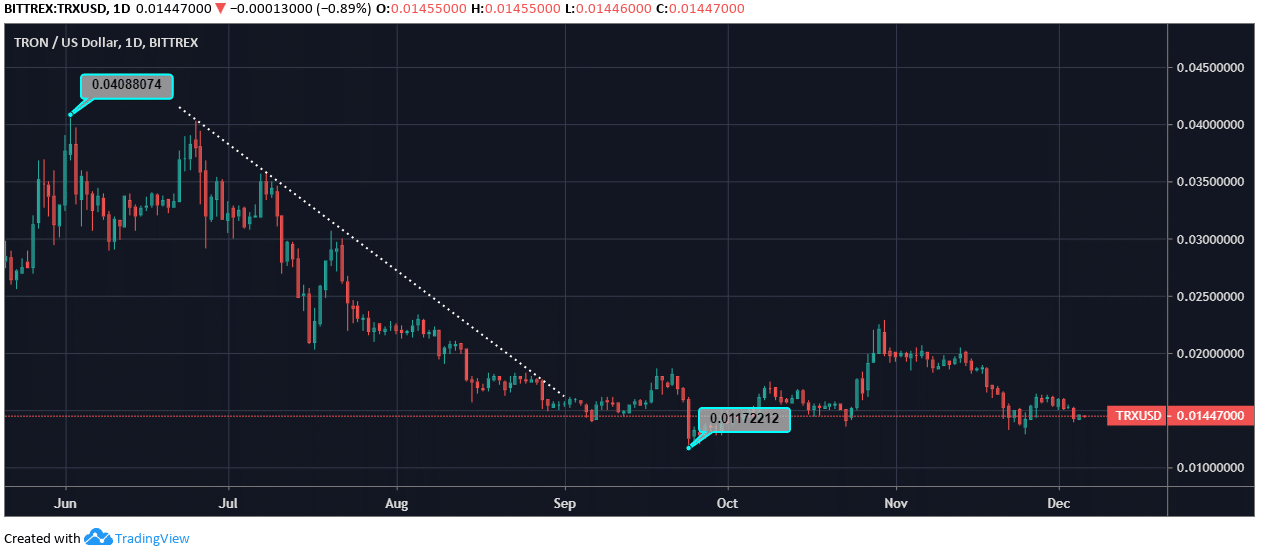 Analyzing the daily 6-month movement of TRX/USD on Bittrex, we see that the Tron has had an impulsive bearish rush from mounting at $0.040. However, currently, it is not even half of the 60-day high price and has recorded a low at $0.011 within the same time frame. Having risen from the ultimate lowest consolidating point, TRX coin could only grace till $0.022, which happens to be the 90-day high.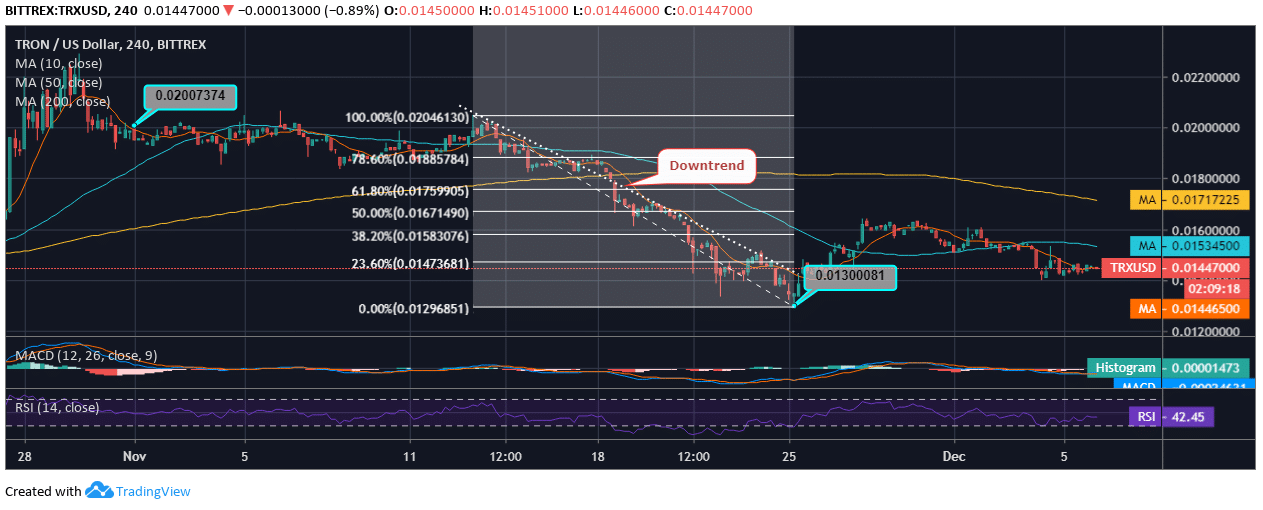 However, on analyzing the trend keenly, we see that the coin's 30-day movement had a mix of momentums. Initially, Tron cryptocurrency was moving firmly around $0.020 price area, until the mid of November when volatility slipped in. The current trading price of TRX coin is even below 23.60% Fib Retracement level which shows the existence of bearishness and lack of active supports. On the upside, Tron coin is ought to face resistance at $0.015 and $0.017 which forms to be 50-day and 200-day MA.
The MACD of the coin is also running bearishly below zero as a signal line, and the MACD line moves together.
While the RSI of TRX is at 42.45 shows no extremities but holds an inclination towards the oversold region.