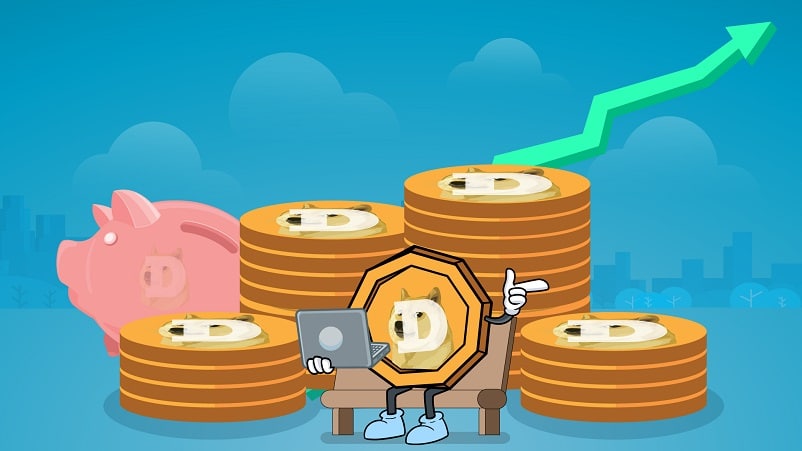 Dogecoin price managed to soar by 4.91% over the last week
The next resistance point may come at $0.002517
There may be ongoing price volatility on the price trend of Dogecoin in the medium-term
Dogecoin has been through moderate price volatility over the last week. However, despite price fluctuations, it has been up by 4.91% in this period. The current price trades around $0.002445.
Dogecoin Price Analysis
Dogecoin was trading at $0.00233075 on January 27, and in the next two days, it marked upside movement and reached $0.00252423 by 8.30% hike. It was followed by a price drop of 8.74% in the value that cost it $0.00022065 and pulled DOGE price down to $0.00230358 by January 31. At this point, the currency started upside movement and between January 31 & February 03, Dogecoin's price was up by 11.95% and traded from $0.00230358 to $0.00257877.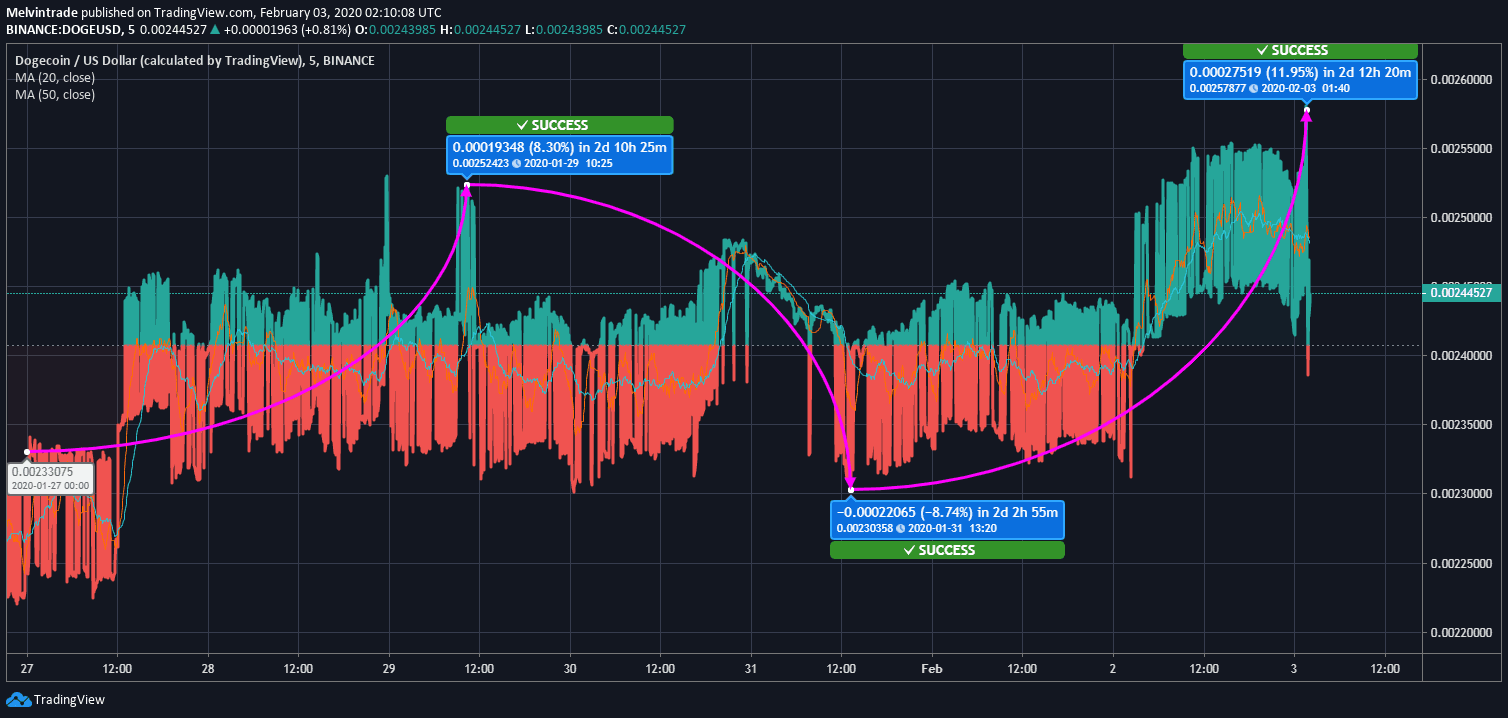 At the time of writing, Dogecoin was trading at $0.00244527 and which was almost 1.5% below its 50 days MA ($0.00248338) and 20 days MA ($0.00249129). And from this placement of current price, the coin may not shield itself completely from the unprecedented price changes in the near-term. Investors, however, need to approach intraday trade with high caution.
| | |
| --- | --- |
| Dogecoin (DOGE) | Resistance & Support Levels |
| 1st Resistance | $0.002517 |
| 2nd Resistance | $0.002567 |
| 3rd Resistance | $0.002628 |
| 1st Support | $0.002406 |
| 2nd Support | $0.002345 |
| 3rd Support | $0.002295 |