Verge News
Verge Records a 4.27% Hike Overnight; Is It Sustainable or Illusionary?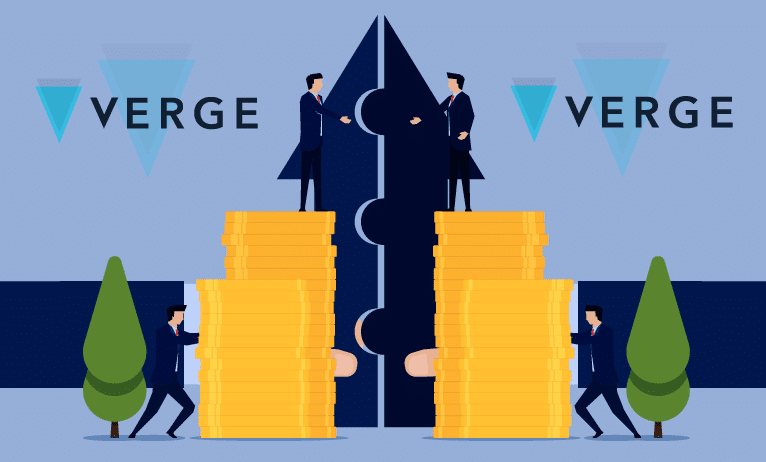 Verge gains 4.27% over the last 24 hours is currently trading at 0.0036068 USD
It may soon stumble towards the next resistance near 0.003581667 USD with a bullish medium-term outlook
Verge has followed the mild bullish trend of the market and over the last 24 hours, it has rose by a whopping 4.27%. It currently hovers around 0.0036068 USD and it is likely to breach its first resistance anytime soon.
Verge Price Analysis
At the onset of the day, Verge was trading at 0.00345882 USD and its fist swing happened between 01:07 UTC and 14:02 UTC. Over these 12 hours and 55 minutes; Verge has been down by 5.84% that took the value to 0.003339 USD. However, a bullish momentum soon caught up to the value giving a hike of 6.85% by 19:57 UTC that pushed the value to 0.003567 USD. The next few hours were a little volatile and from 22:35 UTC towards the closing of the day, price of XVG exhibited a positive move. Between 22:35 UTC and 02:18 UTC, Verge's value got an elevation to the extent of 8.97% and touched 0.00367378 USD.
The market cap has also followed a similar path over the last 24 hours. Between January 05–06, 2020 the market cap has boomed to 57.452 million USD from 56.494 million USD.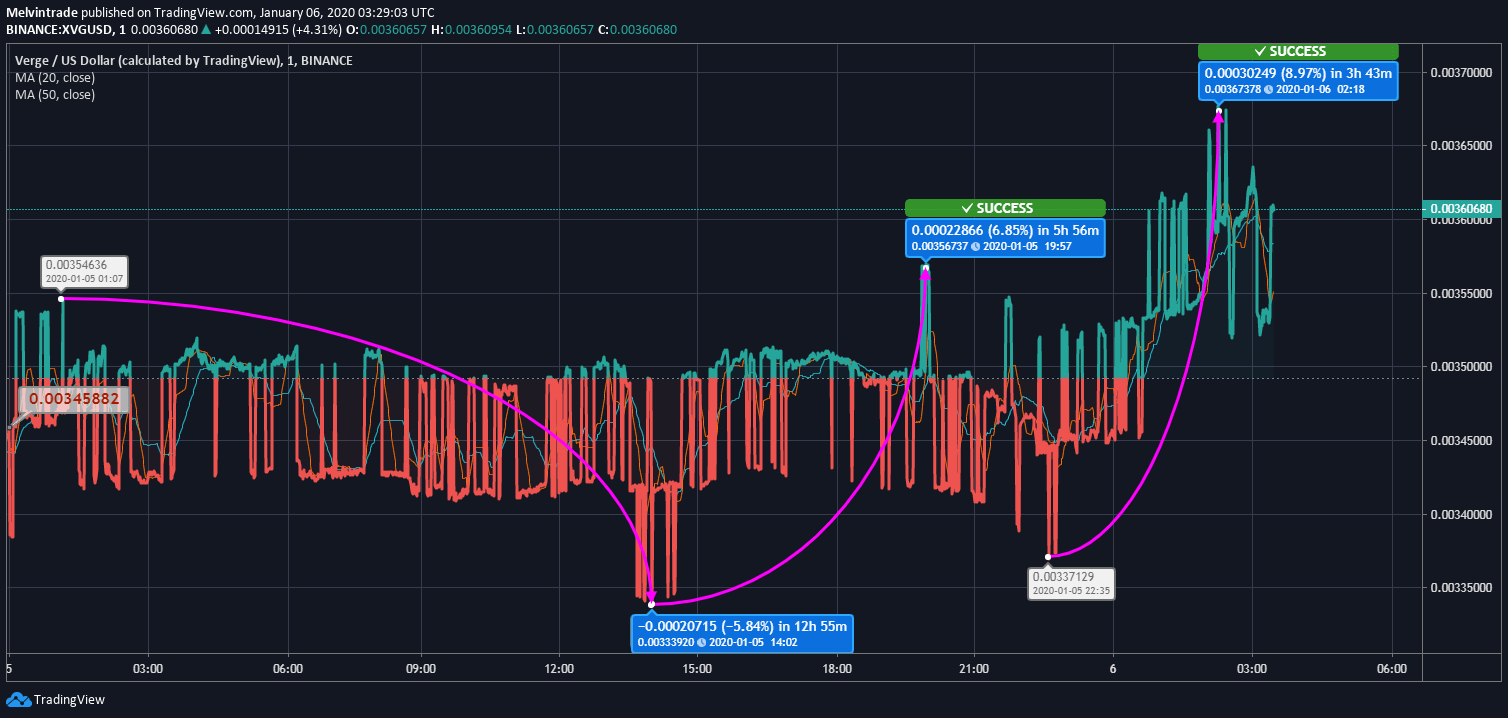 Verge's current value (0.0036068USD) has managed a good lead over its both 50-day MA (0.00358384 USD) and 20-day MA (0.00355502 USD). The gap seems credible to hold the momentum for the next few days. Verge may find the next resistance at 0.003581667 USD by the end of this week with a bullish medium-term outlook.