Stellar News
Stellar (XLM) Rallies by 4% Second Day in a Row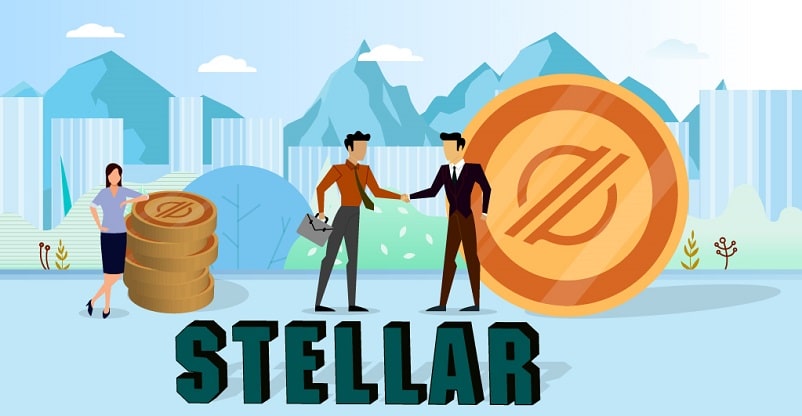 Stellar is trading with strong upside momentum over the last 24 hours. The upsurge in the coin is speculated to lock itself for a while. For a long time in 2019, the XLM price couldn't improve. The recent upsurge in the price would give a new direction to the currency. The traders can anticipate a flourishing day ahead.
Stellar Price Analysis
The price movement of Stellar cryptocurrency has improved, and hence, the currency is reflecting heavy recovery. Yesterday, XLM price escalated from $0.04540 to $0.04915 by a massive hike of 8.26% during the opening hour. The currency slipped to $0.04819 by 1.90%. Then, the price jumped to $0.04918 from $0.04819 by 2.06%. Stellar price stumbled again and touched $0.04822 by 1.99%. Thereafter, the coin started moving upwards and traded around $0.0492. The price locked itself around $0.0492 and closed at $0.05041. The intraday movement in the XLM coin reflected a 10.96% progression. Today, the coin began the day with an upsurge. The price jumped to $0.0510 from $0.0504 and then, it started slipping and now it is at $0.04944 by 3.22% fall.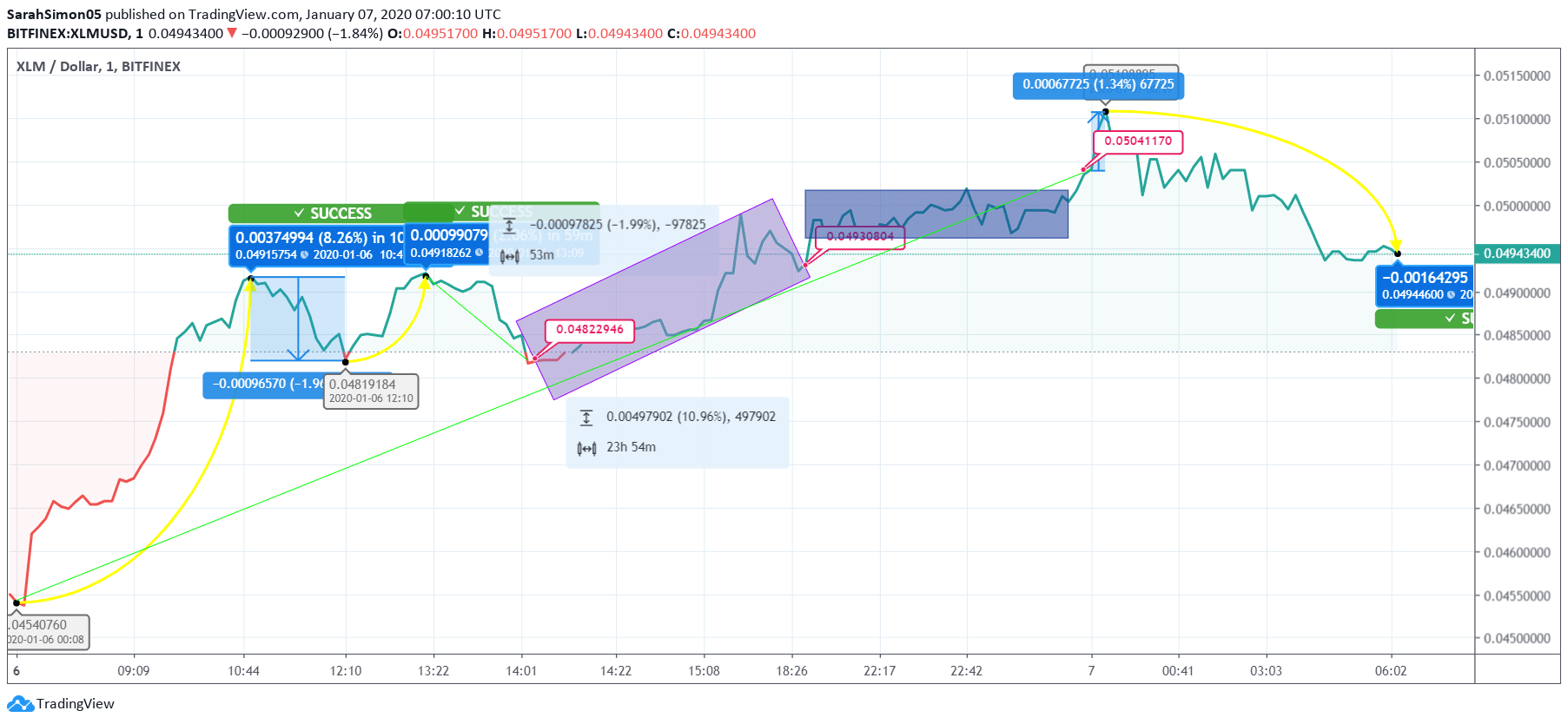 A few hours ago, Stellar price was moving towards the next resistance at $0.0519. However, the coin slipped from there and is now trading downwards and may test immediate support $0.0464.
If we compare the price movement of the past 2 days, the currency is still trading with positive signs. Stellar price movement is best suited for short-term investors.