Verge News
Verge Price Dropped by 14.24% in the Last 24 Hours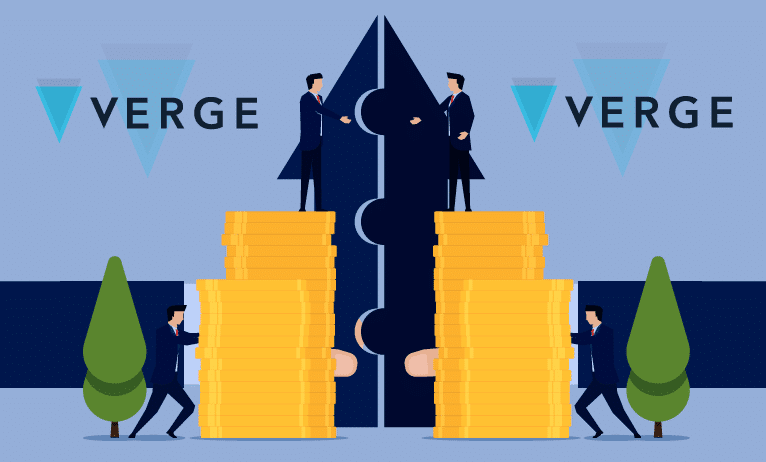 Verge cryptocurrency has shocked the whole market with a huge drop of 14.24% over the last 24 hours
The struggle of XVG coin is likely to continue for some more days, and it may soon find the support of $0.00412
Verge (XVG) price has shown a massive decline over the last 24 hours. With three major price swings, the coin has lost 14.24% in one day. The current price has reached from 0.00496 USD to 0.00425 USD.
XVG coin opened the day at 0.004962 USD, and over the next 15 hours, it added 3.13% value to get placed at 0.005117 USD, the highest for the day. It was followed by a 10.09% fall that took the Verge price to 0.00460091 USD by 16:56 UTC. After a few hours of recovery, XVG coin again took a plunge at 18:02 UTC, and this plunge of 14.87% cost it 0.00071 USD and the value reached the lowest point of the day at 0.004114 USD by 01:22 UTC.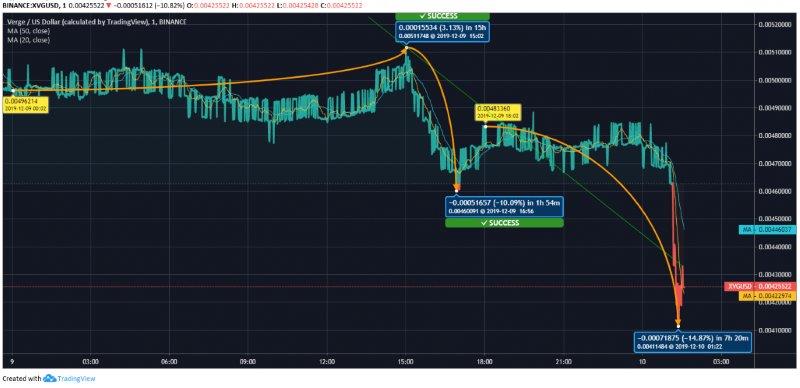 There has been a massive loss in market cap as well. The market cap of Verge currency on December 09 was 76.114 million USD, and it has now been confined to 67.042 million USD.
Verge Price Prediction
XVG's 20 days MA stands at 0.004229 USD, and it's 50 days MA is 0.00446037 USD. As per the placement of moving averages, the Verge price might not move upwards in the near term. It may soon find itself at the support of 0.004122 USD.
| | |
| --- | --- |
| Verge (XVG) | Resistance and Support Levels |
| 1st Resistance | $0.004992 |
| 2nd Resistance | $0.005256 |
| 3rd Resistance | $0.005427 |
| 1st Support | $0.004557 |
| 2nd Support | $0.004386 |
| 3rd Support | $0.004122 |