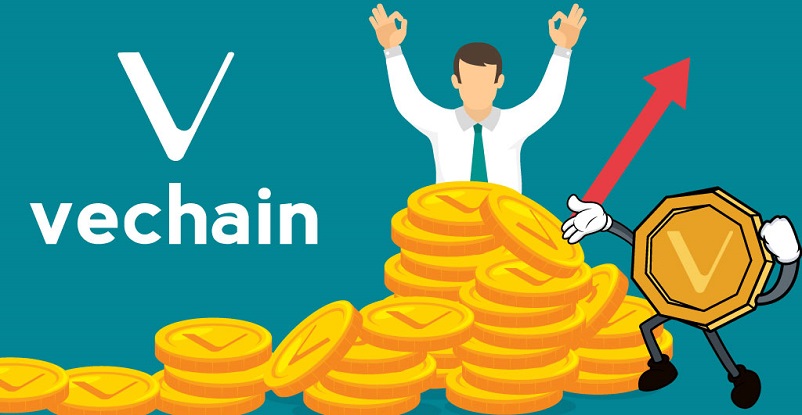 VET price is consolidating after surging by more than 10%; the coin is yet to recover yesterday's loss of valuation fully
VeChain has been proving itself a reliable enough crypto investment, but the past few months have been harsh on it, too, just like the other coins. The currency was in a strong need of a bullish price push, and it had one in the last two days. However, yesterday, the VET coin's price declined with a correction.
Over the last night, the price has managed to gain by almost 11%. The last few hours have again invited a few corrections, but it may overcome them soon. The coin is trading at $0.0045 right now.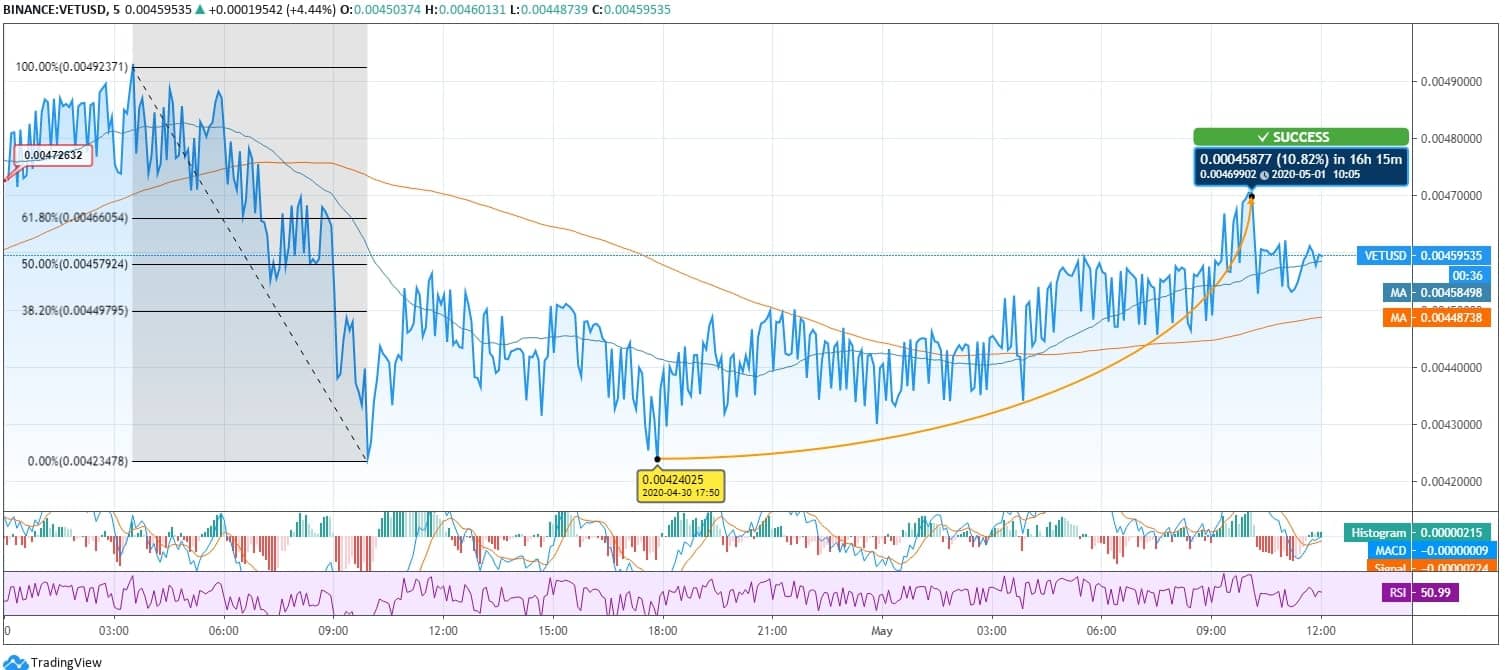 VET/USD is still below the 61.80% Fib level; the coin is testing resistance at $0.0045
VeChain had been rebounding since 18:00 UTC yesterday. The coin is facing hurdles as it has not been able to remain above the 61.80% Fib level. Resistance seems to be persistent at its current price while it is struggling for a sustained price rally.
The technical indicators of the VET coin are giving mild positive signs for now; maybe just wait and watch is the key
The technicals are a bit affirmative here as the MACD is set to see the bullish zone after the crossover while RSI is stable at 50. Moving averages are also in the bullish area as the short-term SMA line is on the upside.