TRON News
TRON (TRX) Reflects price marks nominal loss; Price surge to strike soon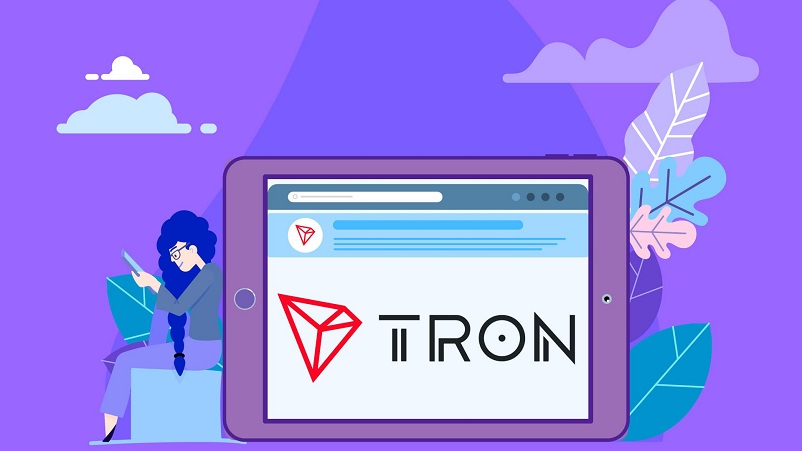 TRON price movement has been quite impressive from the past couple of days. Yesterday, the coin touched $0.016499. The below-mentioned chart is reflecting the price movement of TRX/USD over the last three months. The coin started with an astounding upsurge in February, but the same was followed by the heavy plunge in March. However, since mid-March, the currency marked a strong recovery, and the same brought steady growth in the price.
TRON Price Analysis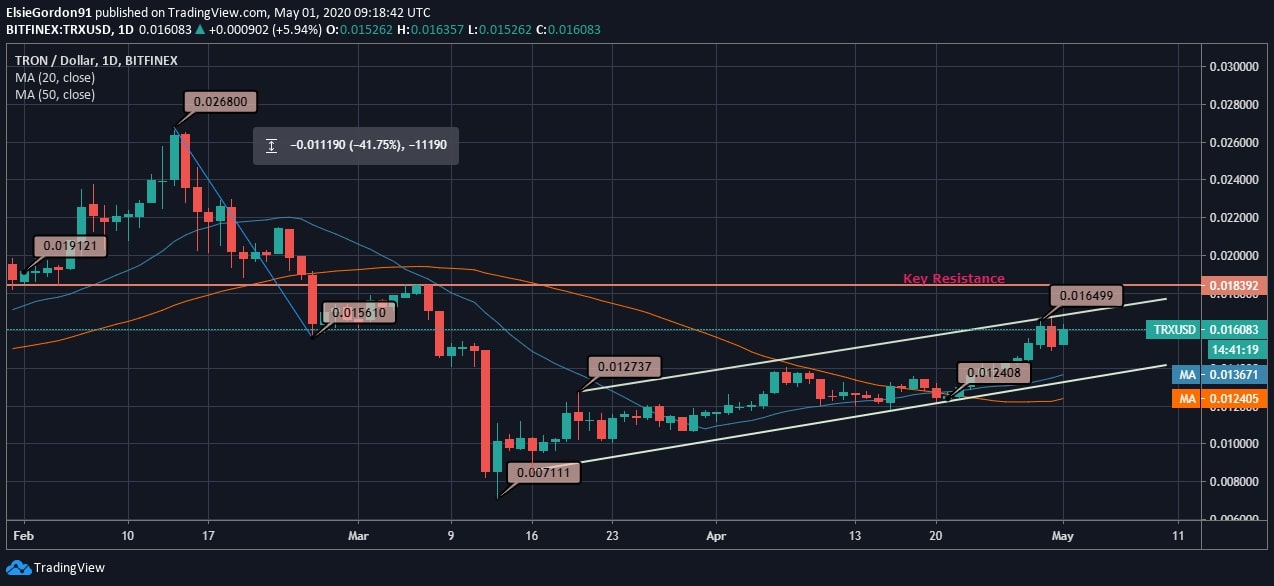 TRX coin was spotted dealing at $0.0191 on February 01 with upside momentum. The currency marked a sharp bullish move, and the price escalated to $0.0268 on February 14. At this high, the currency couldn't hold its position for long and marked a tremendous fall of 41.75% and spotted at $0.0156. After this massive plunge, TRON price managed to show moderate recovery and traded to $0.0183 on March 06.
However, after hitting $0.018 mark, the TRX price again faced a huge fall, and it slipped to $0.00711 on March 12, and the same reshuffled 52-week low. Despite the tremendous volatile movement, TRON initiated a recovery with strong bullish influence, and By March 20, the price escalated to $0.0127, but again, it faced marginal regression, and then it continued to trade with moderate fluctuations.
On April 21, the TRX coin price spotted at $0.012408. After that, the currency managed to trade upwards and escalated to $0.01649. Later, it reflected moderate correction and spotted at $0.01608 at the time of writing this analysis.
Currently, TRON coin holds support from SMA 20 & 50 at $0.0136 & $0.0124, respectively. As per the current momentum, TRX price might continue upside and breach $0.018 in the upcoming days.