Stellar News
Stellar (XLM) Strikes Bullish Breakout & Trades Above $0.073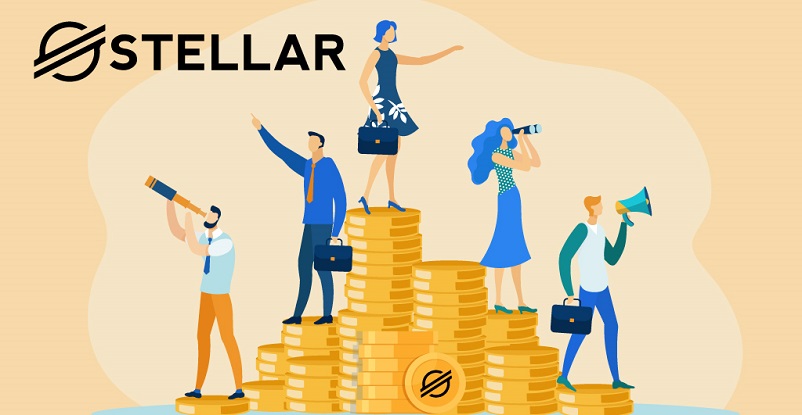 Stellar (XLM) price movement exhibits range bound movement after correcting below 0.069 marks. The currency has formed resistance at $0.074 and strong support at $0.066. Over the last 24 hours, the XLM coin has breached its support, and then it continues to trade towards its major resistance. The impending hours are speculated to bring the required momentum.
Stellar Price Analysis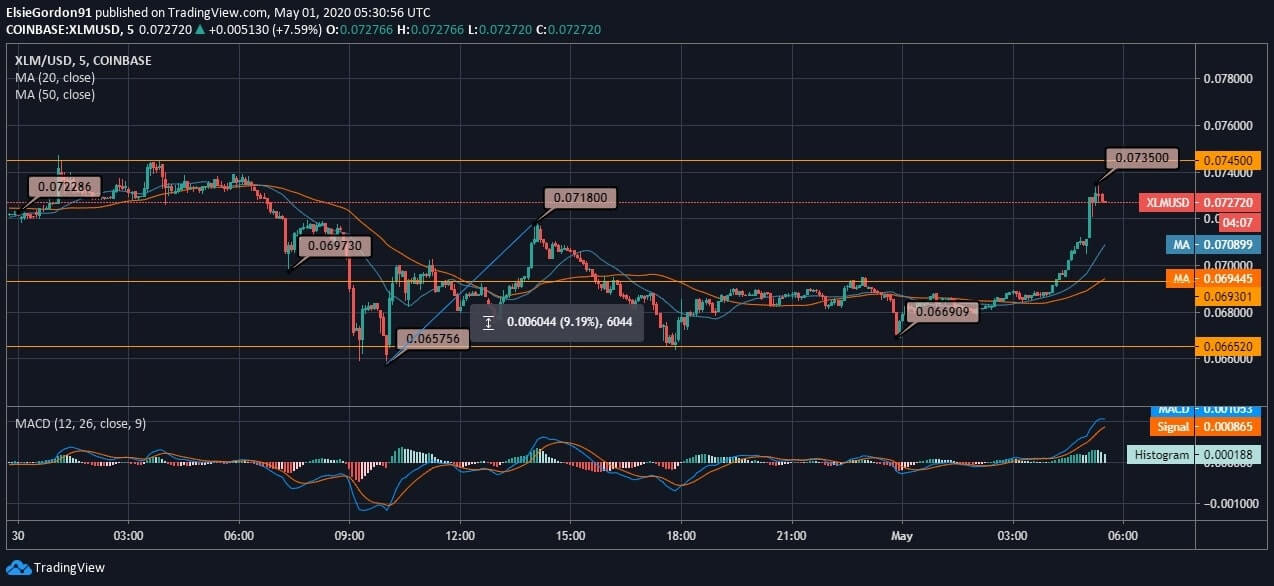 Yesterday, the XLM price was trading at $0.0722 during the initial hour, and till 03:00 UTC, the moderate escalation took the price around $0.073 mark. Over the next two hours, the price of Stellar breached $0.0745 mark but couldn't stay there for long and dropped to $0.0730 again and managed to continue at this level till 06:00 UTC. Then, the currency faced a steep fall, and the price reached $0.0697. After this fall, the XLM coin marked moderate recovery, but again it faced downside correction, and the price fell to $0.0657.
Further, Stellar started trading upwards, and over the next almost 5 hours, the price escalated to $0.0718 by 9.19% hike. However, after this substantial hike, the coin faced pullback pressure, and by 18:00 UTC, the price slipped to $0.066 mark. Later, the XLM coin reflected recovery, and the price traded above $0.069 mark. In the last hour, the coin again faced correction and fell to $0.0669, but today, it started trading with positive momentum.
The XLM price touched $0.0693 within the first 30 minutes, and then it continued to trade upwards, and at the time of penning down, the price touched $0.0735 but failed to cross $0.074 mark. Stellar holds support from its SMA 20 & 50 at $0.0708 and $0.069445. As per the placement of SMA lines with the current price forms bullish crossover and hence, the XLM price might trade upward in the upcoming hours.
The MACD indicator is also reflecting the bullish crossover. As per the current price trend, the Stellar price might cross $0.0745 soon.