TRON News
Tron (TRX) on the Recovery Spree; Price Trades Around $0.0142
Tron is moving at an impressive pace. The coin price is growing after a couple of days of falling. The improvement was long-awaited by the traders. The traders can dig-in for a long period of time, as Tron cryptocurrency is anticipated to give flourishing results in the future.
Tron Price Prediction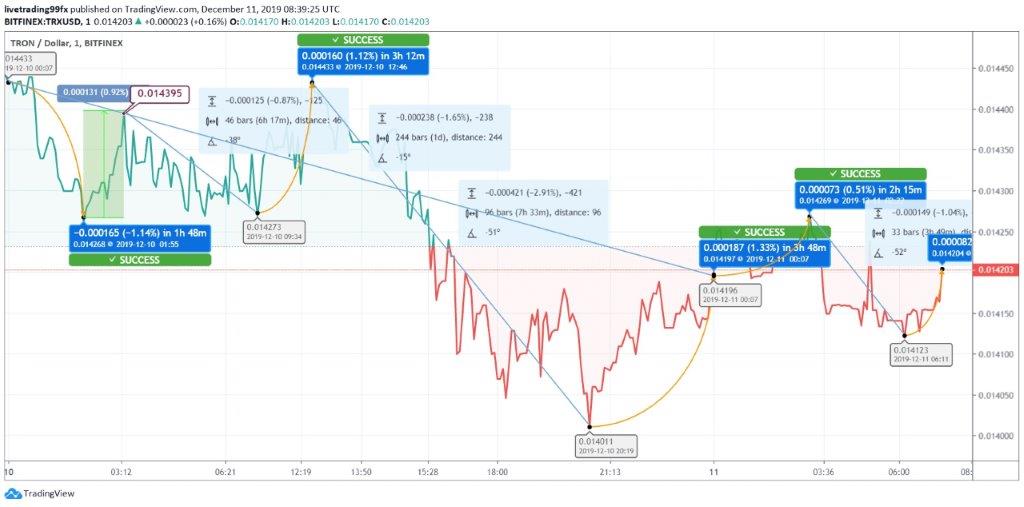 TRX coin started dealing at $0.014433 on yesterday. The price slipped to $0.014268 by 1.14%. The currency escalated to $0.014395 by 0.92% in the later hours. Tron price again dropped to $0.014273 by 0.87%. The currency jumped to $0.014433 by 1.12%. The TRX coin took a tremendous fall and touched $0.014011 by 2.91%. The closing hours indicated an upsurge of 1.33%. The price counter touched $0.014197. The intraday movement of Tron indicated a fall of 1.65%. Today, the opening hour indicated an uptrend. The price counters moved from $0.014197 to $0.014269. Tron price slipped in the later hours and touched $0.014123 by 1.04%. The TRX coin recovered again and touched $0.014204.
Tron currency is slowly moving towards the immediate resistance level at $0.0144. In some hours, the said level would be breached. It might also touch the next resistance level at $0.0146. TRX coin is speculated to have a great future. The investment in the coin would go futile. The traders interested in Tron are recommended to opt for short-term trading.
| | |
| --- | --- |
| Resistance Level | Price |
| R1 | $0.014402 |
| R2 | $0.014652 |
| R3 | $0.014804 |
| Support Level | Price |
| S1 | $0.014 |
| S2 | $0.013848 |
| S3 | $0.013598 |