TRON News
TRON Plunged Tremendously During Intraday Movement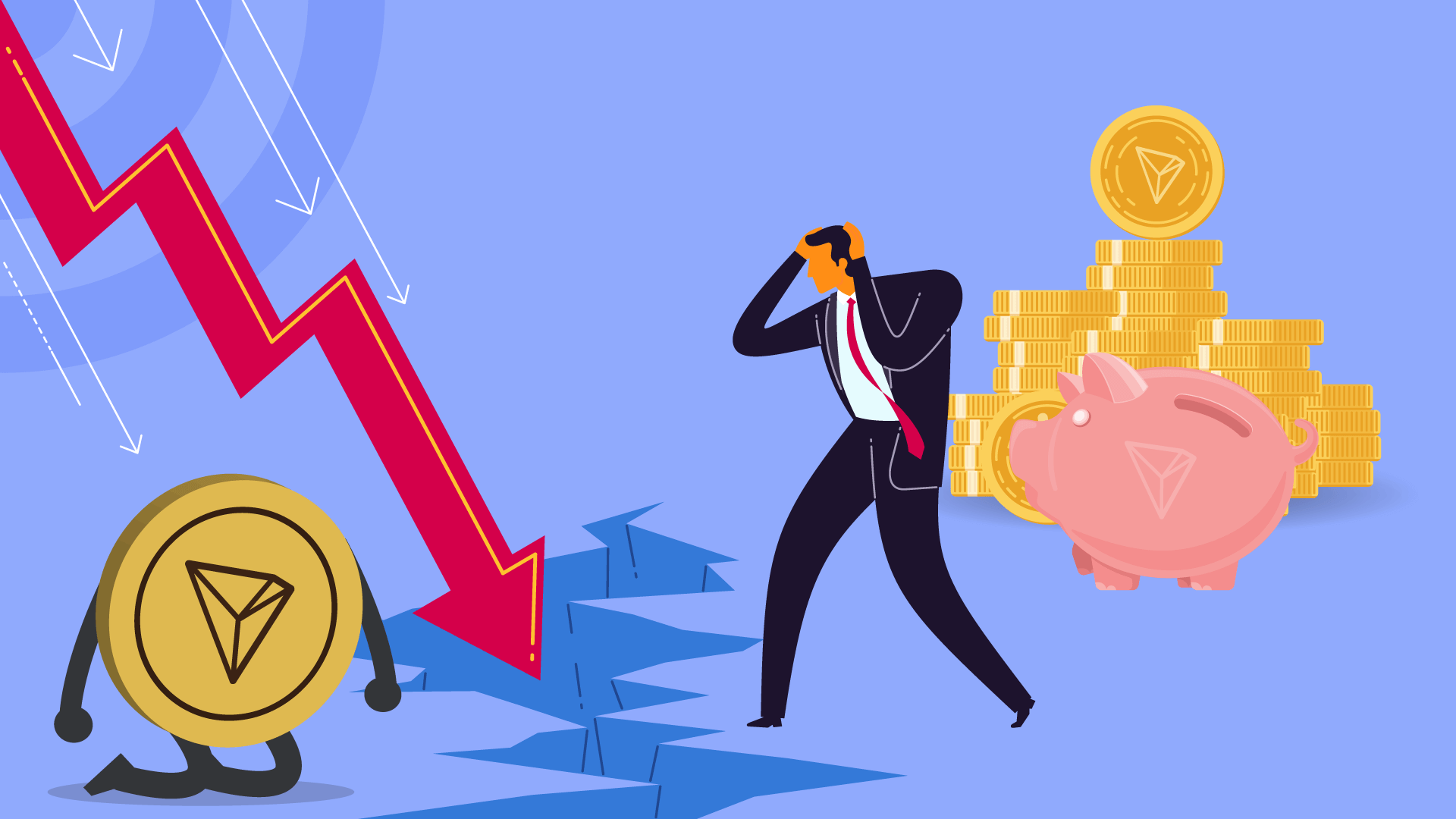 TRON coin was spotted touching astounding high a few days back, and at that time, the currency spiked hope to the traders. The coming period still has hopes, but at present, the momentum might remain the same for a while. TRX coin might take some time to recover as per the current movement noticed. The traders are recommended to keep calm and wait for the surge to strike again.
TRON Price Analysis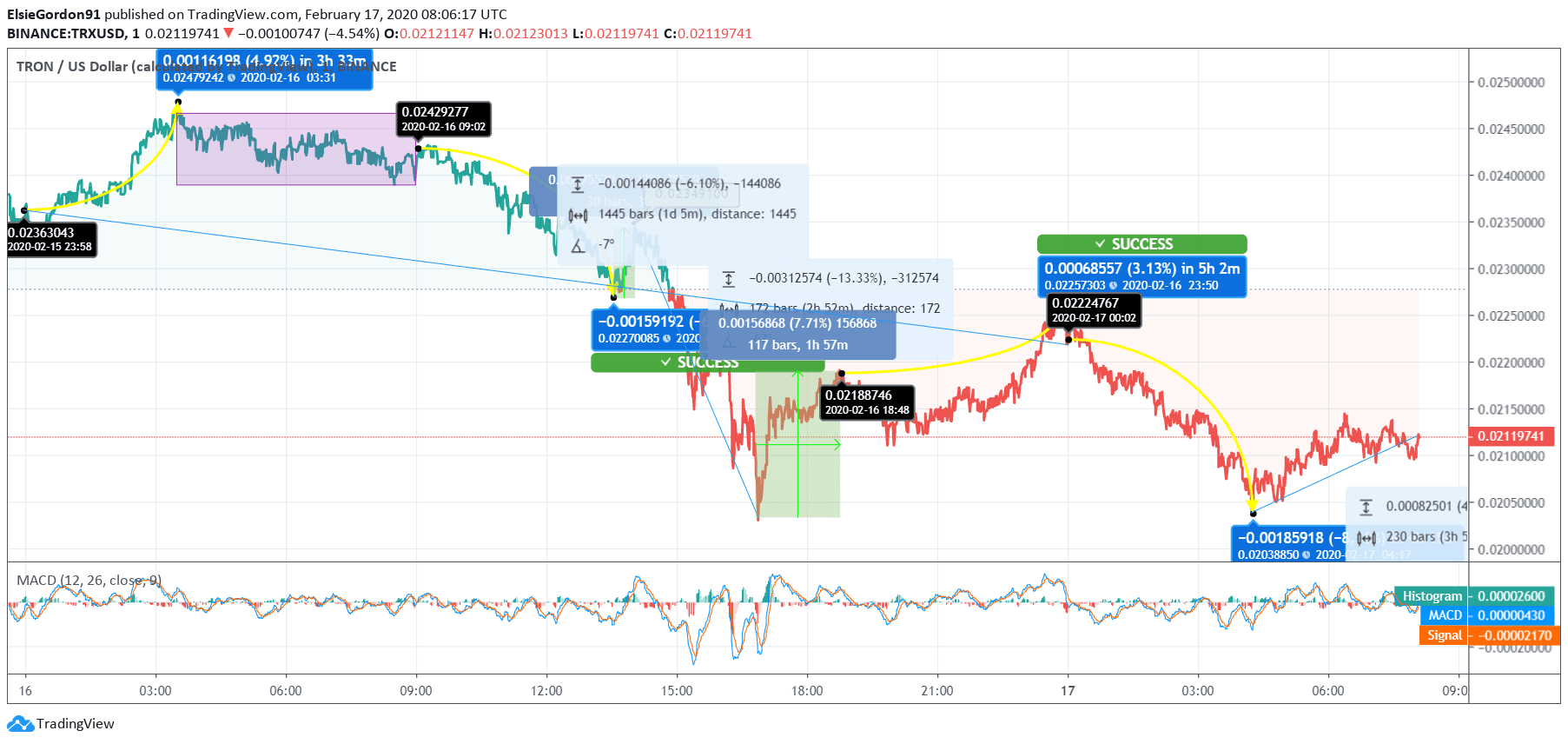 TRX price was at $0.0236 on February 15, and from this price point, the currency escalated to $0.0247 by 4.92% hike in the next 3 hours. Then, the TRON currency was spotted at the same level for a while. At 09:02 UTC, the coin started trading downwards and the price plunged to $0.0227 from $0.02429. With a slight improvement, the TRX coin price dropped to $0.0203. The currency picked up the pace again and touched $0.0218 by 13.33% hike. The closing hour kept the upsurge intact and took the TRON price to $0.0225 and the day ended at $0.0222.
Today, the coin started trading with a hefty fall. The price counter changed from $0.0222 to $0.0203 by an 8% fall. The recent hours brought the TRX price to $0.02119. If we look at the technicals, the MACD line overpowers the signal line and the same is anticipated to bring the recovery in the coming hours.
As per the current trend of TRON, the currency quite near to the immediate support level at $0.0205. There is a possibility of recovery in the currency. However, if the price falls any further, the currency might touch $0.0185.
Resistance & Support Levels
R1: $0.024517, R2: $ 0.026571 and R3: $ 0.028509
S1: $0.020525, S2: $0.018587 and S3: $0.016533