TRON News
TRON lost 2.19% Value Amidst Month-long Volatile Movement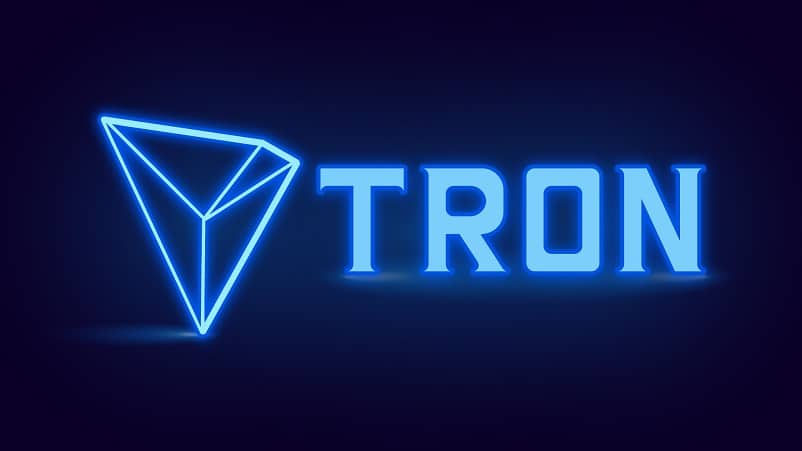 TRON's last 30 days have gone through moderate fluctuations. It failed to shield completely from volatility in this period. The current TRX price roams around $0.013871 with anticipation of further degradation.
TRON Price Analysis
TRX coin was being traded at $0.014182 on December 11, and over the next six days, it lost a considerable 13.14% to be pulled down to the lowest point of the month at $0.012318. It was followed by a 23.75% upsurge that added $0.002919 to the value, and TRON price got pushed to $0.01521 by December 23. This was the ace point of TRX coin for the month. However, the coin couldn't put the price there for long. It slipped by a 16.35% and got pulled down to as low as $0.012721 by January 03. The last few days have been bullish for TRON cryptocurrency. Between January 03 and today, the price has kept growing by 10.36% and placed itself at $0.014039.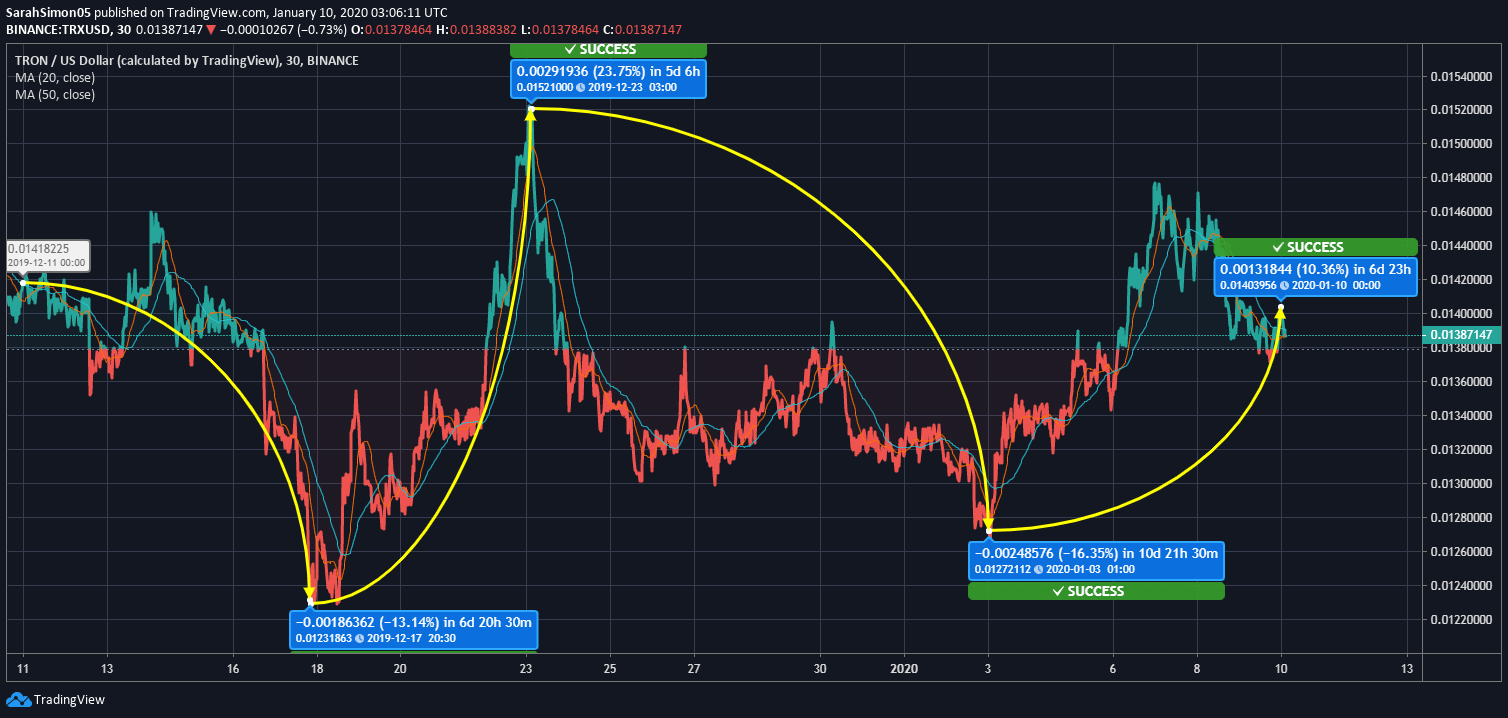 TRON's both the shorter span moving averages; namely, 50 days and 20 days have managed a significant lead over its current price of $0.013871. It may find the next few days full of price fluctuations. We predict TRX coin to take the support at $0.013707 anytime soon. However, by the end of this quarter, the TRON price is likely to bounce back.
| | |
| --- | --- |
| TRON (TRX) | Resistance and Support Levels |
| 1st Resistance | $0.01417 |
| 2nd Resistance | $0.01428 |
| 3rd Resistance | $0.01446 |
| 1st Support | $0.01388 |
| 2nd Support | $0.01370 |
| 3rd Support | $0.01359 |