Cardano News
Cardano (ADA) Exhibited a 9.62% Hike Over the Last Week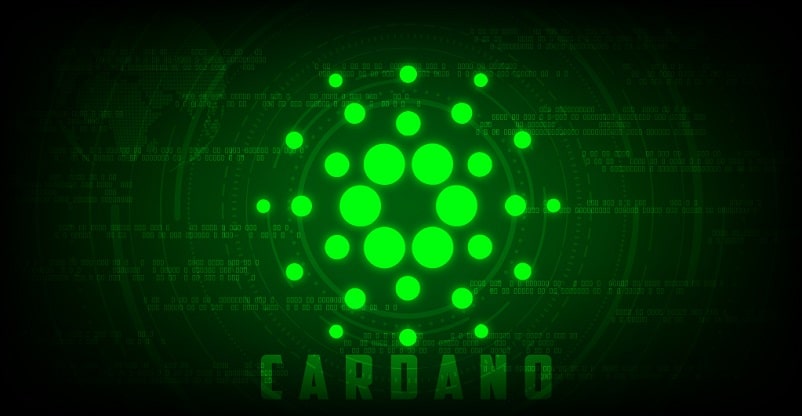 Cardano's last seven days have been moderately bullish with a gain of 9.62%. It currently trades at $0.035709. There have been three significant price variations in the ADA's price changing pattern of last week.
Cardano Price Analysis
ADA price was at $0.032575 on January 03, and over the next three days, it went on adding $0.00369 to find itself at $0.03626. Another stint of a bullish run followed it. Between January 06 & 08, Cardano coin managed a boom of 7.86% that took the price to a weekly high of $0.038667. However, the currency couldn't sustain its price at this high and fell by 7.85% over the next two days. The current price of Cardano is roaming around $0.03563.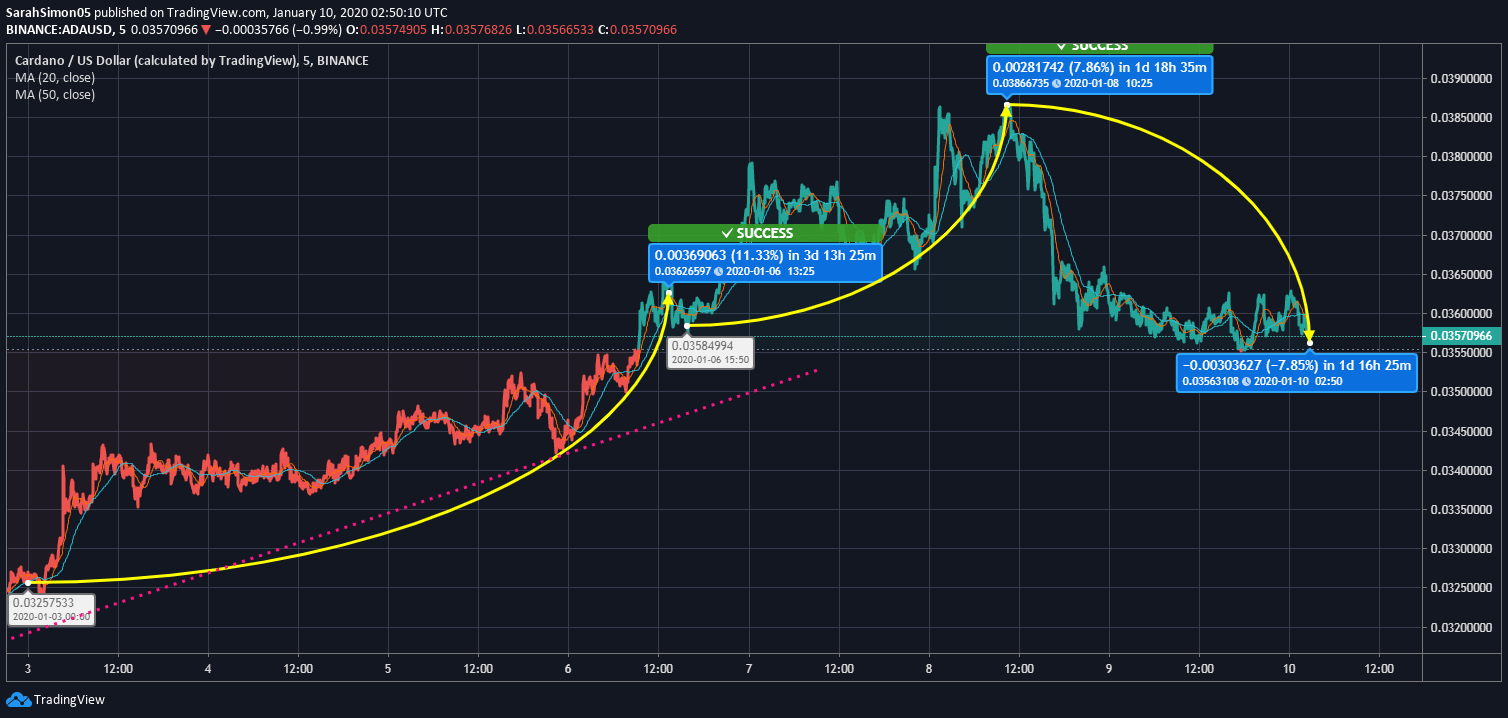 Cardano's market cap has shot up over the last week. On January 03, the market cap was at 886.711 million USD, and it has been pushed to the current market cap of 935.667 million USD.
ADA's current price ($0.035709) is lagging behind its both the 50 days MA ($0.035847) and 20 days MA ($0.03598). The currency may have a little volatility in the intraday level. As per the current trend and our analysis, it may soon find itself at the next resistance point of $0.0366. The medium-term outlook also seems to cater to a bullish ride.
Resistance & Support Levels
R1: $0.03664, R2: $0.03693 and R3: $0.03741
S1: $0.03587, S2: $0.03538 and S3: $0.03510