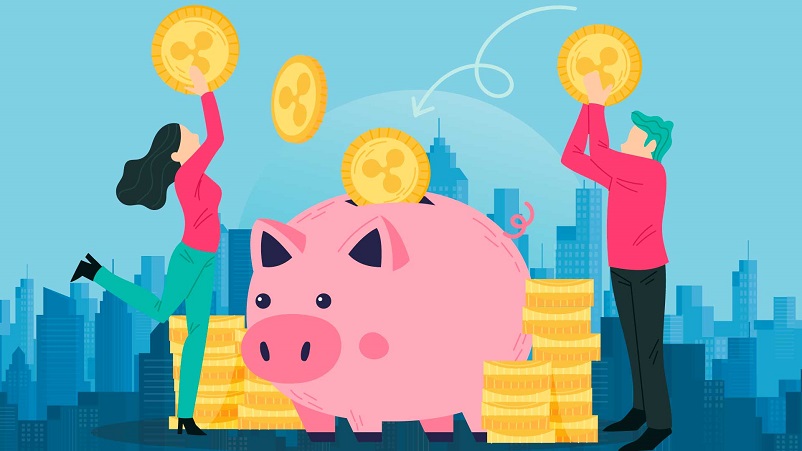 Ripple price movement brought a heavy plunge over the last 24 hours. The second half brought some improvement and, by the closing period, vanished the chances of recovery. Today, the XRP coin started recovery after the opening hour, but recently, the coin experienced pullback pressure that took the price to $0.0191 again.
If we look at the price movement of XRP/USD over the last month, the currency was trading with upside momentum; however, with some huge declines in between. After March 28, the currency managed to trade around $0.18. Later, it reflected slight improvement, and currently, it managed to trade around $0.19 mark.
Ripple Price Analysis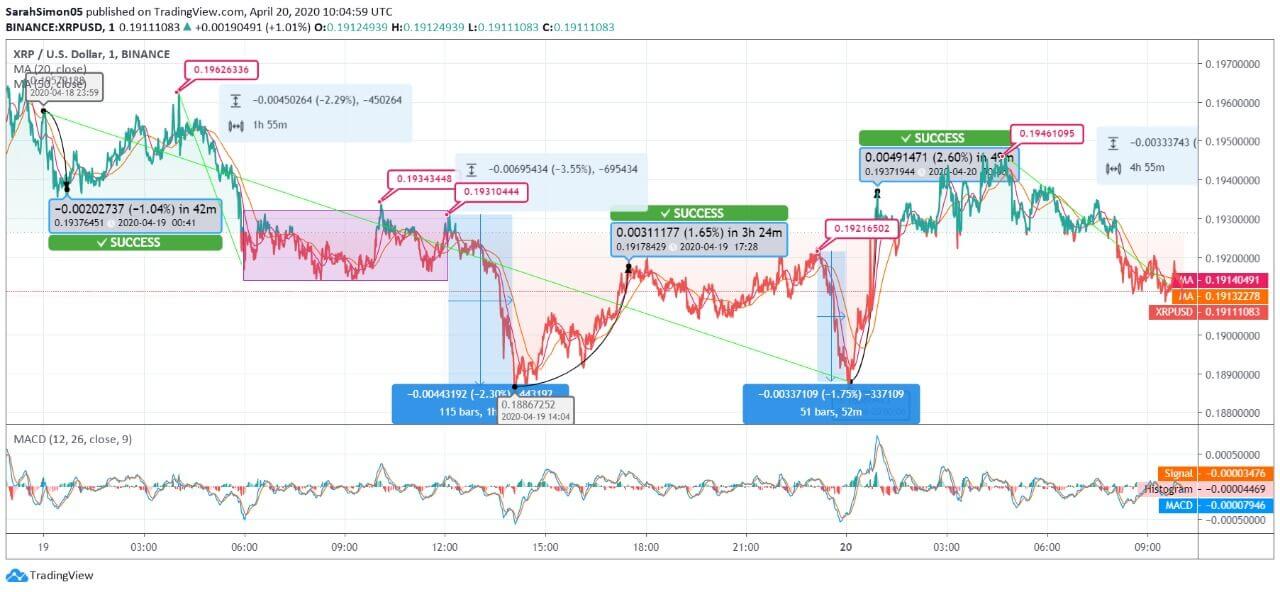 Yesterday, the XRP price started dealing at $0.195, but in the next 42 minutes, the price dropped to $0.193 by 1.04%. Then, it improved slightly, and at 04:00 UTC, the coin spotted at $0.196, but in the next one hour, the price dropped again and reached below $0.192. Then, the currency hovered around the same level till 12:00 UTC, but later, it slipped, and this time touched $0.188.
In the following 3 hours, Ripple currency reflected recovery and was spotted at $0.191 at 17:28 UTC. The price floated at the same level for some time, and then, the pullback pressure brought the XRP price to $0.189 during the closing hour. The day-long movement brought 3.55% regression.
Today, Ripple started trading with a steep hike, and within the first 40 mins, the price escalated to $0.193 by 2.60%. The moderate improvement kept the upsurge intact, and at 04:40 UTC, the price spotted at $0.1946. However, then, it traded downwards in the following hours, and now it is at $0.191.
Technicals
The short-term daily moving averages, 20 & 50-day are trending above the current price. The MACD indicator is reflecting the bearish crossover as the signal line has overlapped the MACD line.
As per the overall price trend and the technical indicators, Ripple price might trade around $0.19 for a while, and if it continues to trade downwards, it may cross $0.187.
Levels to Watch for XRP/USD
R1: $0.194538, R2: $0.198216 and R3: $0.200089
S1: $0.188987, S2: $0.187114 and S3: $0.183436