Dogecoin News
Dogecoin (DOGE) Reflects Sluggish Trend Over the Last Week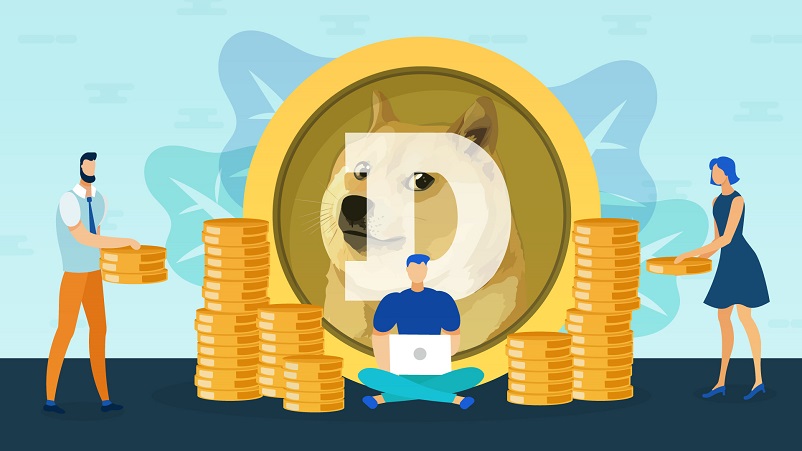 Dogecoin trades stably above $0.00197 over the last few days. Recently, the coin was spotted under huge pressure, and the price was trading below $0.00185. However, on the same day, the currency recovered, and then the picture changed.
Over the fortnight, DOGE/USD was trading with slight upside momentum, and after crossing $0.0020 mark on April 07, the currency started trading with moderate stability and consolidates around $0.00195. Over the last 7 days, Dogecoin started trading at $0.00199, and later, it reflected moderate escalation, but recently, it again traded downwards and fell to $0.00198.
Dogecoin Price Analysis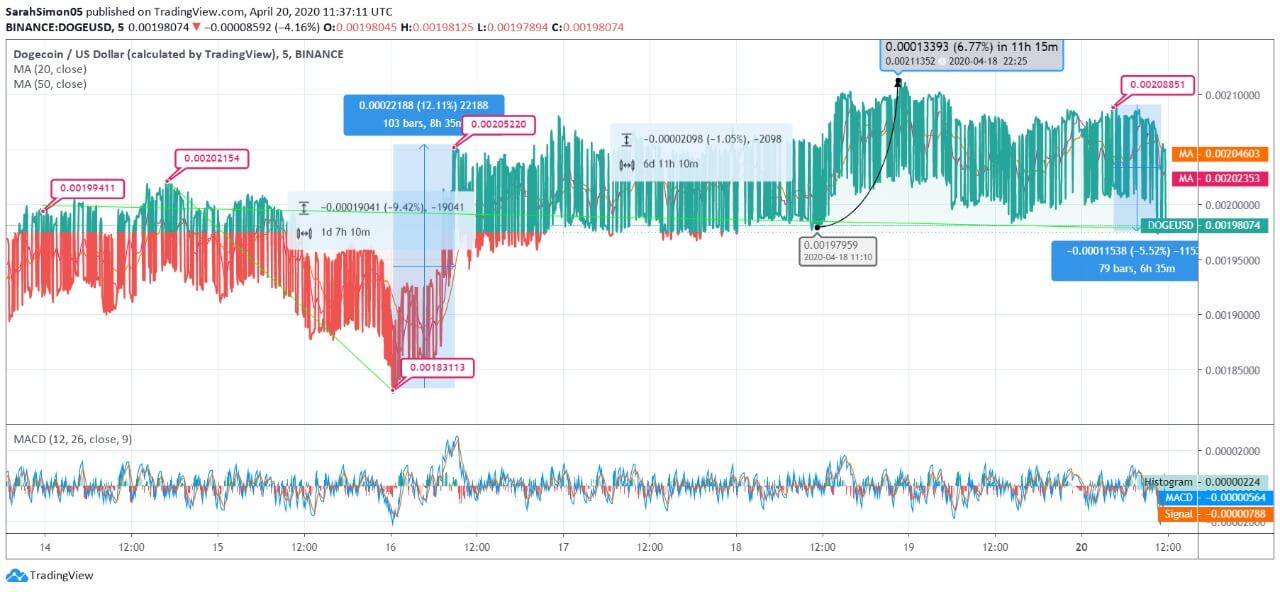 Dogecoin price was at $0.00199 on April 14, and then, it hovered around the same level, but before closing, the price escalated to $0.00202. On the next day, the currency traded downwards, and the day-long movement brought a decline to $0.00183 by a massive fall of 9.42%. However, on April 16, Dogecoin price reflected strong recovery, and at 08:35 UTC, the price touched $0.00205 by a tremendous hike of 12.11%. For the next two days, the coin hovered around the same level.
On April 18, DOGE price improved from $0.00197 to $0.00211 by 6.77% hike. Later, it was traded around the same level, and today, it reflected a marginal plunge to $0.00198 again. The week-long movement brought 1.05% regression.
Technicals
The 20-day & 50-day MAs are reflecting bearish influence as both the averages are trending above the current price. However, the MACD chart is reflecting bullish impressions. The price counters are reflecting that Dogecoin has dribbled to the major support level at $0.00198. As per the price trend of last week, the currency might recover soon.
Resistance & Support Levels
R1: $0.002078, R2: $0.002098 and R3: $0.002123
S1: $0.002033, S2: $0.002008 and S3: $0.001988