TRON News
JUSTALK Becomes Newest Member of TRON Ecosystem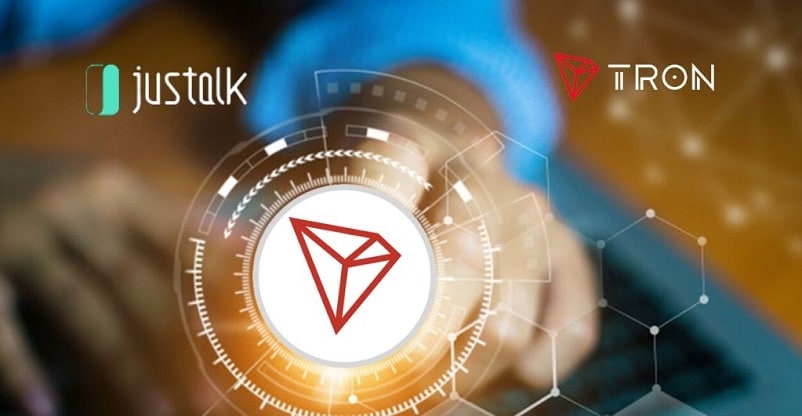 TRON is all set to welcome a new member firm named JUSTALK in its prestigious ecosystem of potential decentralized products and solutions. Through an official Twitter post, JUSTALK announces the news about its entry in the TRON network with its strong customer base around the world. The official tweet read:
【JUSTALK joins TRON ecosystem】
10% of JUS will be swapped onto TRC-20 on Mar 24 12:00(UTC+8)
Token Contract Address:TDYATd8HidzapKEUWrBZF9iHPDqvTEBBeX
MXC exchange has successfully launched JUS/TRX trading pair
Website: https://t.co/MlOFzWlOO0
Telegram: https://t.co/dBh6FyyCmv pic.twitter.com/fWL32xaQ0r

— Justalk (@Justalk2019) March 23, 2020
According to the reports, as part of the integration, 10% of JUS tokens will be swapped and converted into TRC-20 tokens at 12:00 (UTC+8) on March 24, 2020. The expert teams of both the entities will strive together to cooperate strategically in carving out potential blockchain applications that can aid in achieving overall success as well as in increasing accessibility and popularity for both the participating platforms.
JUSTALK is a popular platform designed strategically while keeping the requirements of the crypto community in mind. It works as a world-class solution offering IM and wallet services for crypto-oriented groups. The instant messaging features keep the members brushed up with the latest news on crypto projects and communities. The JUSTALK wallet caters to all the needs of the users, including lucrative features like safe deposits, airdrop, staking, trading, etc., in a quick, safe, and economical manner. The app allows the users to analyze markets through a customized interface that helps in a token generation, mining aggregation, and many other facilities.
TRON has always been a keen admirer of potential blockchain projects that have the power to revolutionize the crypto industry. The network under the chairmanship of Justin Sun, a master player of the crypto arena, has entered into an array of partnerships over the years to expand and strengthen its network capabilities. Its dedicated attitude towards the adoption of path-breaking products and solutions infused with technological excellence has managed to establish Tron as one of the most powerful blockchain ecosystems in the world. The new partnership between TRON and JUSTALK is likely to open new doors of innovation and development for the crypto industry as a whole.