Binance Coin has initiated the week on a bullish footing as it gained 3.49% on the last day
It is likely to find the comfort of the next resistance point at $17.66
Like many of its peers, Binance Coin (BNB) has also fetched a bullish momentum to initiate the week. Over the last 24 hours, its price has been increased by a decent 3.49%. It currently trades at around $17.49.
Binance Coin Price Analysis
The price of Binance Coin was at $16.90 at the starting of the day, and over the next eight and a half hours, it managed a hike to the extent of 1.91% that took the BNB price to $17.22. The next phase of strengthening started at 09:44 UTC, and by 18:04 UTC, the currency witnessed another upsurge of 2.29% that helped the coin to reach $17.43. Binance Coin didn't stop here, and it went on with the momentum. Between 19:34 UTC and 00:29 UTC today, it soared by 1.81% and touched the peak point for the day at 17.59 USD.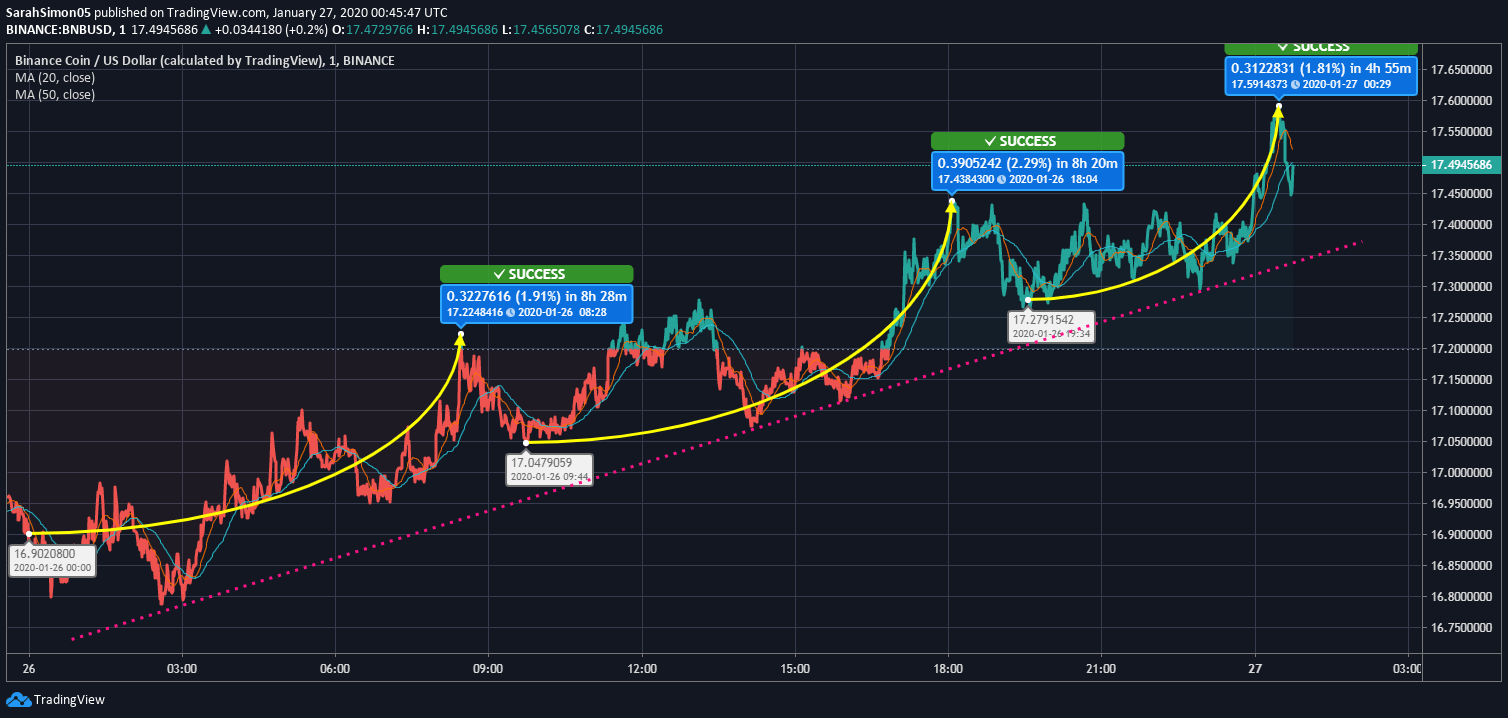 Binance Coin's current price ($17.49) is lagging behind its 50 days MA ($17.5) and 20 days MA ($17.51) by 0.05% and 0.11%, respectively. We may see a small price correction in the next day ahead. However, it may not get over the bullish momentum completely. As per our prediction, the next resistance point for BNB may come at 17.66 USD by this weekend.
| | |
| --- | --- |
| Binance Coin (BNB) | Resistance and Support Levels |
| 1st Resistance | $17.66 |
| 2nd Resistance | $17.88 |
| 3rd Resistance | $18.28 |
| 1st Support | $17.04 |
| 2nd Support | $16.64 |
| 3rd Support | $16.42 |