Cardano News
ADA Rises by 3.23%; Targets the 30-days High Price Mark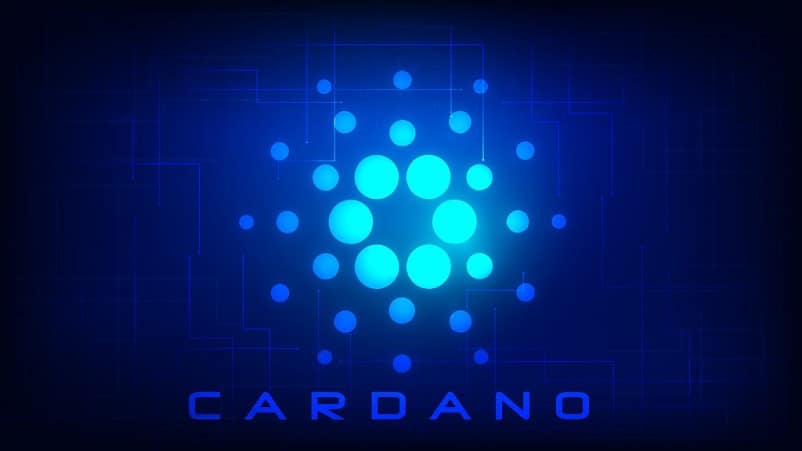 Cardano price movement has impressed the traders lately. Despite the recent volatile trend, there wasn't much change in the price of the coin. The investors took the same a positive indication for the upcoming rally in ADA coin. The same is likely to lay a positive impact on the currency. The upcoming period holds a lot of expectations from the coin.
Cardano Price Analysis
Yesterday, ADA coin started dealing at $0.0428, and in the next 5 hours, it touched $0.0434. The currency price slipped to $0.0429 by 1.06% but again improved and this time touched $0.0437 by 1.36%. The Cardano price was spotted holding the level tightly for a while. Further, the price escalated to $0.0442 by 1.39%. The currency improved again and touched $0.0444 by a marginal hike of 0.56%. The intraday movement in the coin reflected an overall progression of 3.76%.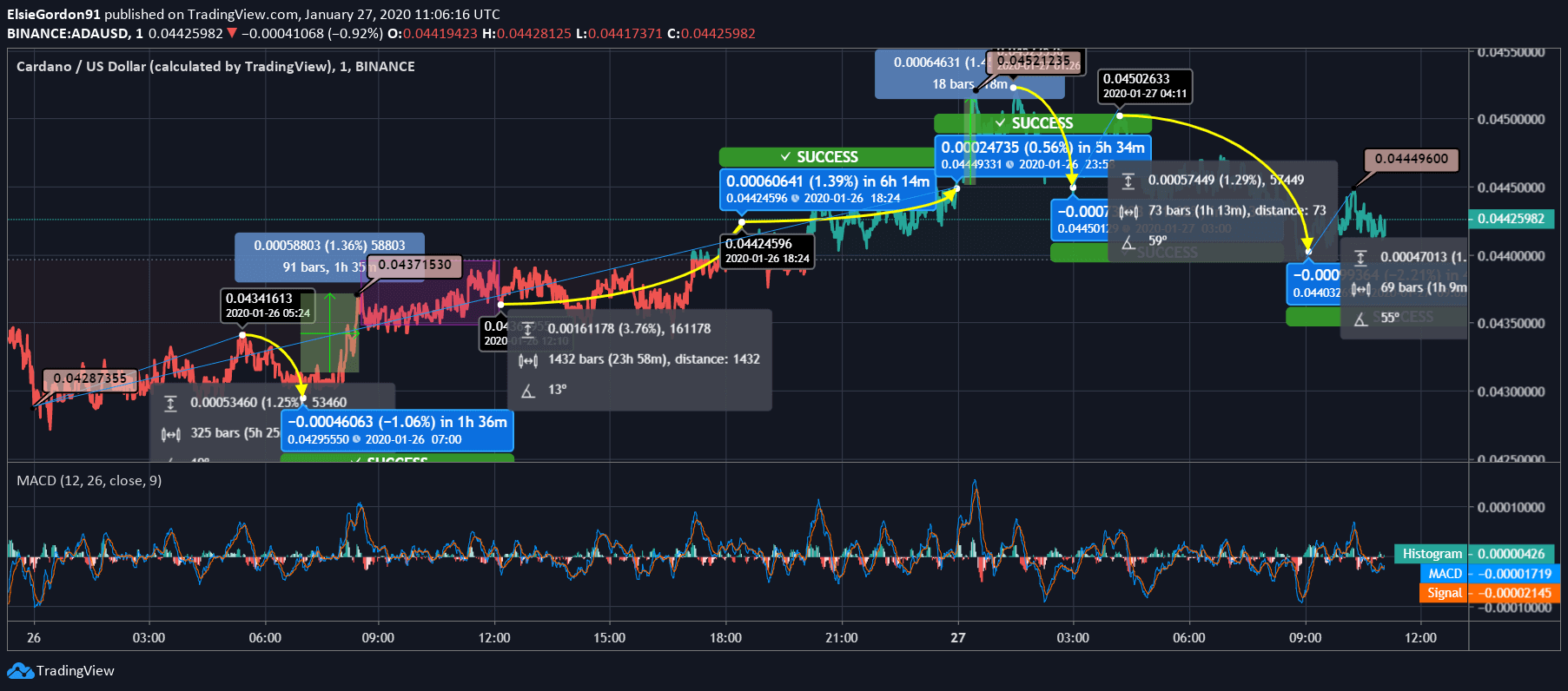 Today, Cardano coin again started with an upsurge. The price counter was at $0.0452, but couldn't hold level for a long time. The price dropped to $0.0445. After this drop, the ADA coin price dribbled to $0.0440 from $0.0450 at 09:05 UTC. Later, Cardano price jumped to $0.0444 and then trades at a similar level.
The MACD chart is reflecting the sign of upcoming improvement. The MACD line has just crossed above the signal line. The current price of Cardano is at $0.04425, and it seems to be moving towards the immediate resistance level at $0.0451. The intraday traders would return close the profit.