Stock News
FTSE100 Reflects Bearishness; Rolls Royce Adds to the Negative List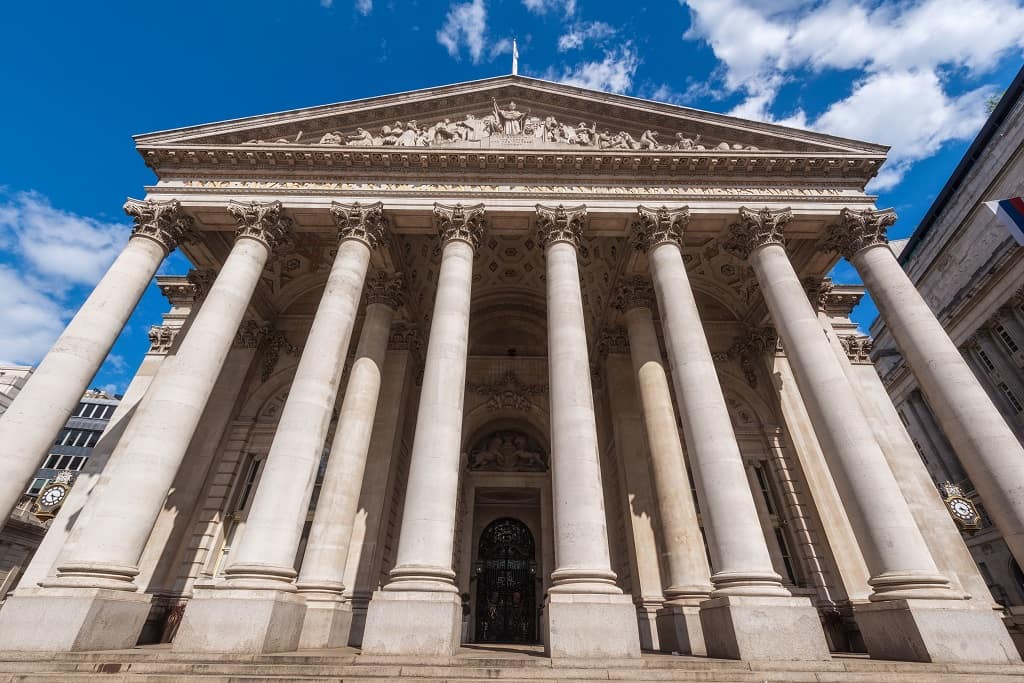 FTSE 100, with a bearish trading session yesterday, closed below 5,600 at 5,582, despite the oil giant—Shell stood true to its commitment to pay out the dividends right after six months of its pay cut done after the 1940s.
#ftse Panicking traders | Consolidation or dead cat bounce today | 5550 5482 support | 5630 https://t.co/os6zDSthLz #trading #investing

— FTSE 100, Dax, S&P (@hilsdentrading) October 29, 2020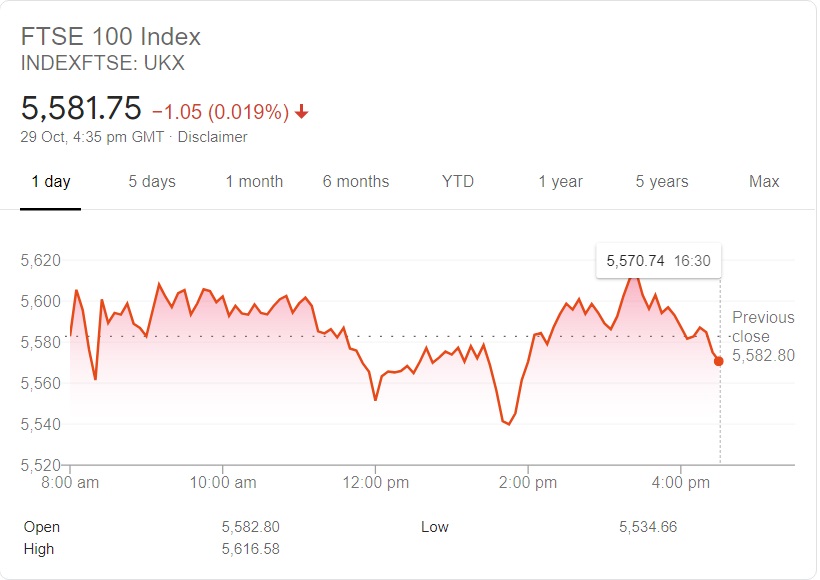 We cannot ignore the fact that oil suffered a massive pullback and turned negative earlier in the ongoing year and Shell drawing profits and paying out the dividends in the same year of the slowed-down traction is a major turnaround.
Alongside this, it was in this week itself when HSBC posted gains as well, but the standard index of the London Stock Exchange pulled below 5,600 and is likely to confirm a bearish closure to the week. Now, it was just yesterday when Rolls Royce regained the limelight along with the oil giant—Royal Dutch Shell PLC. However, Rolls Royce drew an inverse momentum against Shell and led to the massive decline, which unfortunately was unable to be sufficed by the latter.
Rolls Royce share price nosedived by over 60%, and if taken as an investment decision, this can be the right time for an entry point in Rolls Royce. However, the investors can go long with this stock, but will Rolls Royce be the share of long-term, happens to be the primary question.
This question is supported by many catalysts, the major and the immediate one being the fears of yet another lockdown due to Coronavirus spiking in the United Kingdom. Until there is no vaccine to this ever-spreading virus, every industry is likely to face a setback. On the other hand, the market is nothing but a volatile space that led to a massive yet notable downward correction after weeks of price rise.
The price and market are one thing, but Rolls Royce's recent $2 billion cash call is an implication the right issue which was in the process over the past months is now completed. This right issue will lead to plummeting the share price of Rolls Royce.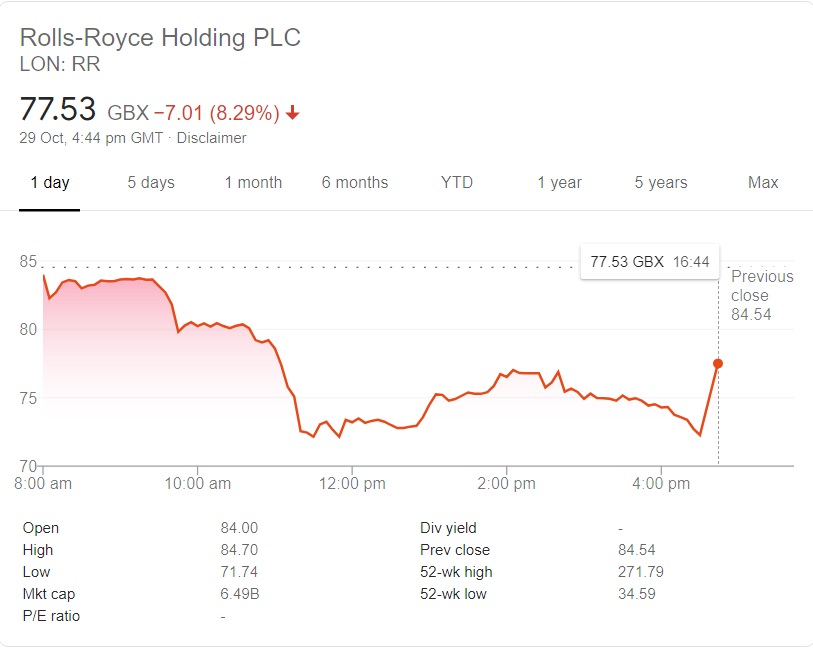 Yesterday's RR's price movement has been utter bearish, wherein it closed the day below 85 GBP at 84.54 GBP and continued to trade sideways with sheer support at $72. However, the market dynamics remain bearish and the last of the week is likely to close with a negate sentiment as prevailed over the past five days.