Stock News
FTSE 100 Spiked Above 6,000 as Markets Celebrate Joe Biden's Victory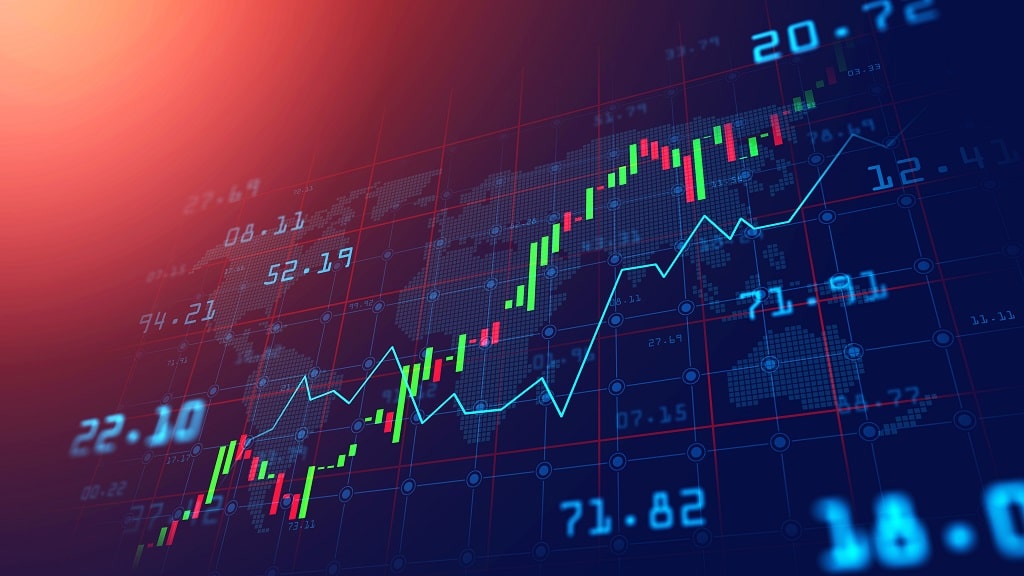 FTSE 100, the London Stock Exchange's standard index, is seen spurring above 6,200 at the time of writing. Nonetheless, the index started the second week of the ongoing month above 5,900 with Joe Biden taking over as the 46th US President with Kamala Harris winning the vice president's position. The collab of Biden and Harris will be a boom for the British economy as well.
Moreover, just around the time of writing, the top 100 companies' standard index spiked steeply wherein INTL Consolidated Airlines Group gained around 35% at the opening, followed by Rolls Royce, Informa, Compass Group, and Coca-Cola leading the market.
Around the press time, we cannot ignore the fact that the majority of the FTSE 100 stocks are trading in green along with Oil price surging. Considering the celebration of Joe Biden and Kamala Harris taking over their positions in the White House, the global market, along with Asian and Chinese currencies and oil, jumped to a higher consolidation.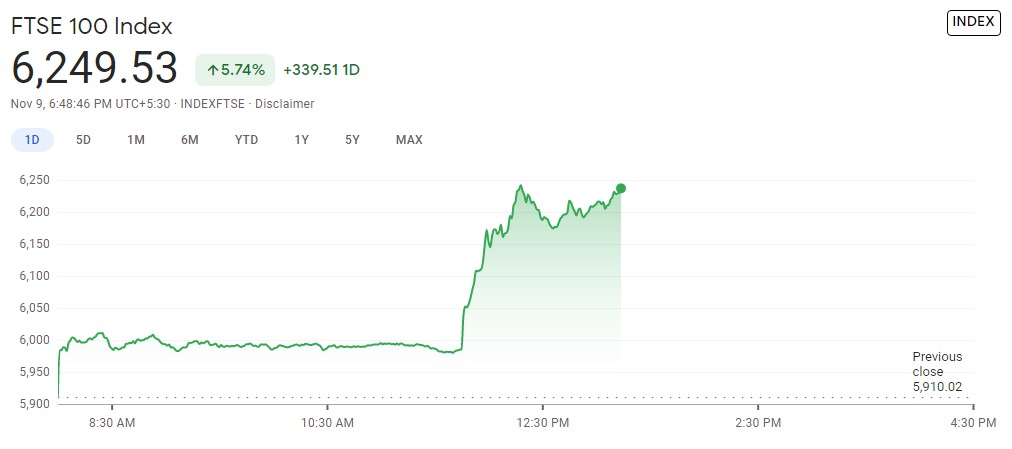 Tracking cues from the global bullish sentiment, FTSE 100, jumped by almost 5% at the onset of the day, and many shares of the UK market amplified as a result of this rally. However, with a steep change in the standard index, we cannot ignore the fact that the revised rules, regulations, and the extended lockdown in the United Kingdom can lead to volatile crossovers too.
The major support for FTSE 100 lies at 5,900 with yet another turn up along with the US elections, wherein Boris Johnson stood firm on the Brexit deal, wherein the main negotiators Michel Barnier from Europe and David Frost from the UK will continue the deal in London.
With this, yet another news and update about the Coronavirus vaccine led to an FTSE 100 bounce as the US spoke about Pfizer's vaccination program. Pfizer said its vaccine was over 90% effective in restraining COVID-19 symptoms based on initial data from a large study.