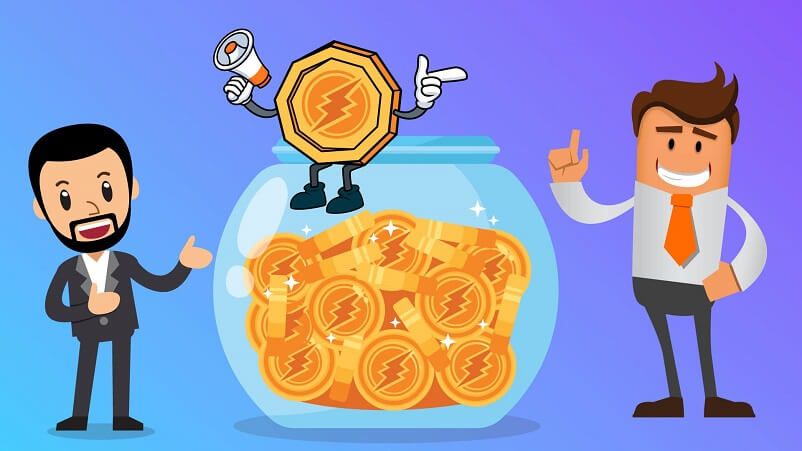 Today, the price of Electroneum has been recovering its loss of valuation until 3:00 UTC, as it was as low as $0.0034. the rebound journey halted when the coin faced rejection at $0.0037; now, the ETN has recently formed a support level at $0.0035. Let us see if the coin again reaches above $0.0037 over the second half of today.
Electroneum Price Analysis
Yesterday, the coin saw two opposite price trends; recent price fall was as hefty as 9.78%
The currency has seen quite a volatile movement on Wednesday. First, ETN price saw a massive escalation above $0.0038 with a rise of 22.63%, and then, it started a reverse journey a little before it could touch the $0.0039 price mark. However, the Electroneum marked a gradual yet heavy decline after that before it bottomed to $0.0034.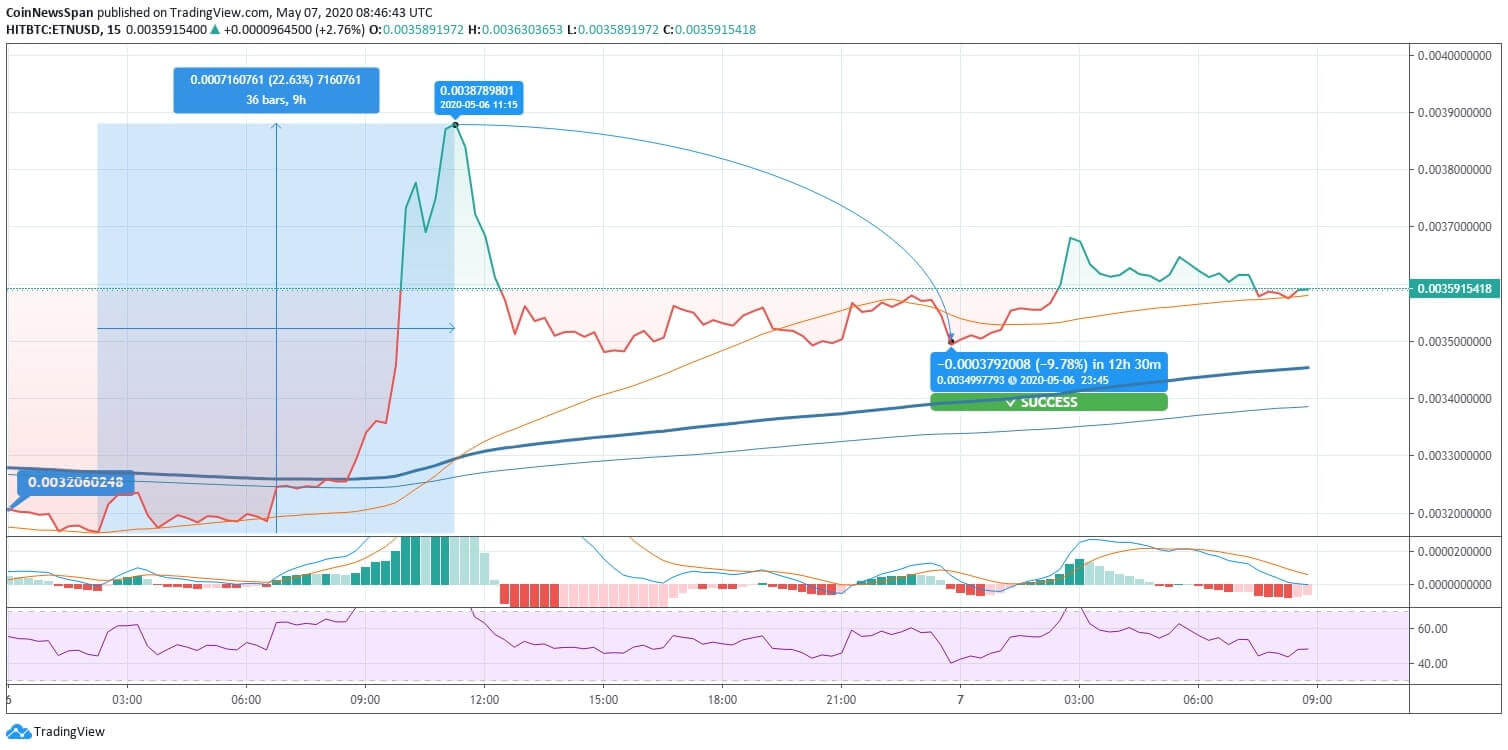 This decline, along with today's fading recovery, has washed out yesterday's gains by almost 50%. The coin needs a strong price boost to get back in the race.
The price escalation of 22% has been washed out after the pullback; technical are giving mixed signals
Electroneum price is currently wavering between the green zone and the red zone. And this is not the first such dilemma after mid-March. Here, the ETN price is just above the moving averages, and a minor plunge can take it below them. MACD is set to enter the bearish zone while RSI is stable.