Blockchain News
Neblio Joins Hands With Labrys to Boost Blockchain Adoption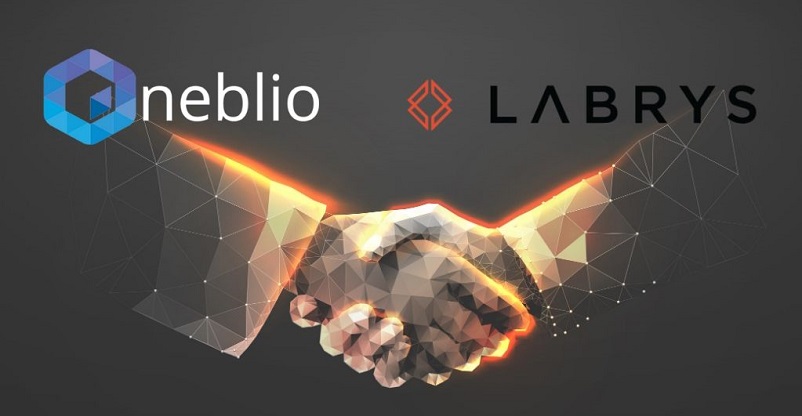 In what could be considered as a boost for the blockchain adoption, Labrys and Neblio have struck a partnership for cooperation in the open ledger space. Neblio is a well-known name in the blockchain as it offers scalable and reliable blockchain solutions to a number of companies across the business domains. Labrys has decided to tap on to the potential of the Neblio, and according to the agreement; the clients of the former will get scalable, secured blockchain solutions based upon the blockchain technology of the Neblio's platform.
Insights into Agreement
The development came in the backdrop of a forward-looking and open policy announced by the Australian government towards the adoption of blockchain technology in the country. This constructive approach towards open ledger technology has proved instrumental in this coming together of both these companies. Just so you know, Labrys boasts a range of innovative blockchain projects that are spread across the industry with some of the prominent ones, including the likes of the supply chain, government projects, healthcare, and Finance.
The expertise of the company is now boosted thanks to the association with Neblio. Teams from both the companies will come together and make sure that they are able to realize the full potential of the synergy that is expected out of this agreement. In a way, both the companies will provide a turnkey solution for all the blockchain products where clients can choose from a wide range of services and platforms available to suit different requirements and their customers' portfolios. It will be interesting to witness the direction in which this particular association will move on and, more importantly, how the clients will react to this coming together.
Conclusion
The role of the government and policymakers is crucial for the adoption of blockchain technology. Behind this association, one can easily sense the positive vibration given by the Australian government towards blockchain adoption, which has enthused stakeholders in the blockchain ecosystem for forming new alliances and striking new agreements.