Dogecoin News
Dogecoin Brings a Ray of Hope; Regains Momentum & Crosses $0.0020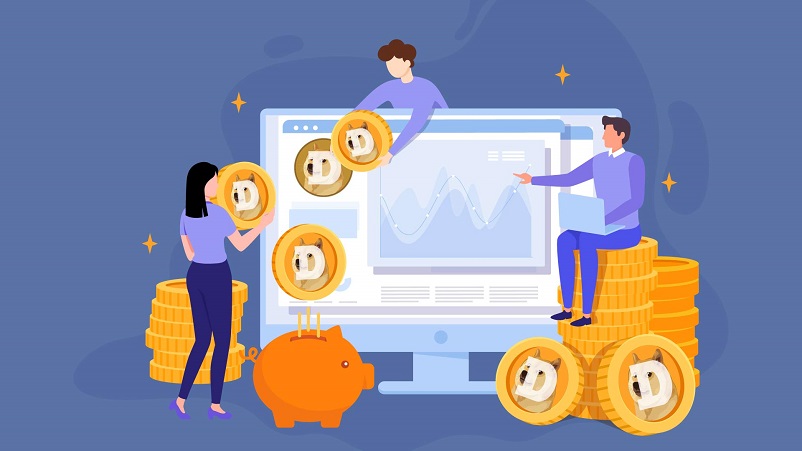 Dogecoin (DOGE) exhibits hefty price movements over the last few months. The opening price in January was around $0.0020. Then, it escalated as high as $0.0035 in the next month, but later, the currency reflects downside correction. The price of DOGE/USD improved in the latter days and has returned to the level from where it started.
Dogecoin Price Analysis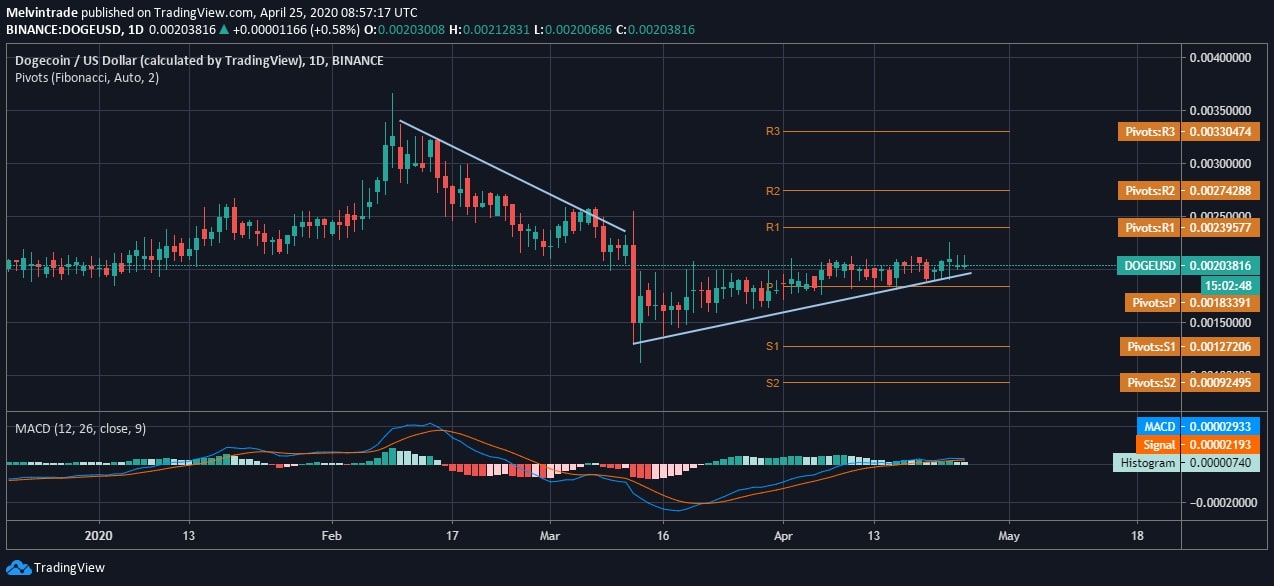 Dogecoin price was spotted around $0.00203 at the beginning of the year. The coin managed to trade with moderate upside momentum, and then within the first 15 days, it escalated above its immediate resistance of $0.00239 and touched $0.0025. However, later, the DOGE price faced slight regression but managed to trade above $0.0021 price mark. Then again, Dogecoin price reflected escalation, and around February 09, it crossed $0.0035 mark and touched $0.00353. The same was marked as 90-days high. Thereafter, the currency faced trend reversal and corrected downwards till end of the month.
In March, Dogecoin started trading with moderate upside momentum, but it persisted the downside trendline and failed to register breakout. Later, around March 13, the price plunged below $0.0015, but from the next day, DOGE price gathered pace and reflected strong recovery. Further, the currency reflected moderate upside movement and kept the uptrend intact till the end of the month. The ongoing month reflected moderate momentum of Dogecoin. Later, it cooled down the pace but still holds the bullish influence, and currently, it trades around $0.00203.
The MACD chart is reflecting bullish crossover as the MACD line overpowers the Signal line. As per the current price movement, Dogecoin's price might cross its next resistance of $0.00239 in the upcoming days.