Forex News
USD/CAD Hits Double Bottom and Retests 3-week Low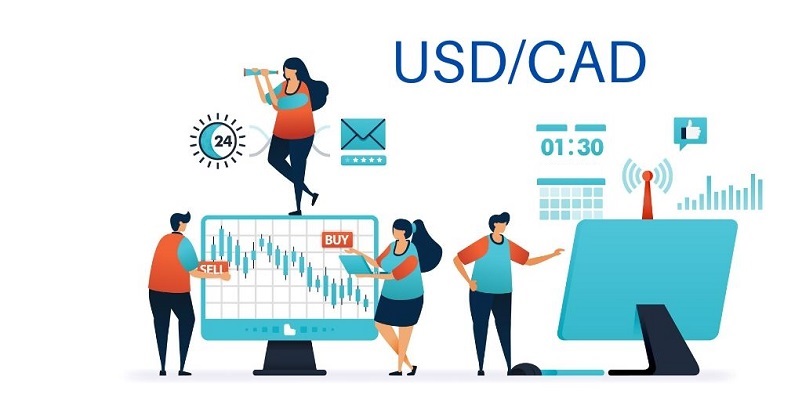 USD/CAD hits the double bottom on the last day of the ongoing month at 1.38 and holds a strong risk sentiment with no recovery any soon. This is rightly hinting at a near-term bearish crossover, and until the economy starts healing, we are not likely to see any decent recovery, away from bears.
The pair has been on a continual downtrend since the past ten days after recording a double top at 1.42 and a steep decline thereafter, with no hint of intermittent price rise. The currency connected commodity—Crude oil has also faced one of the major blows in decades, which is now seen underpinning some supportive grounds.
Technical Analysis: USD/CAD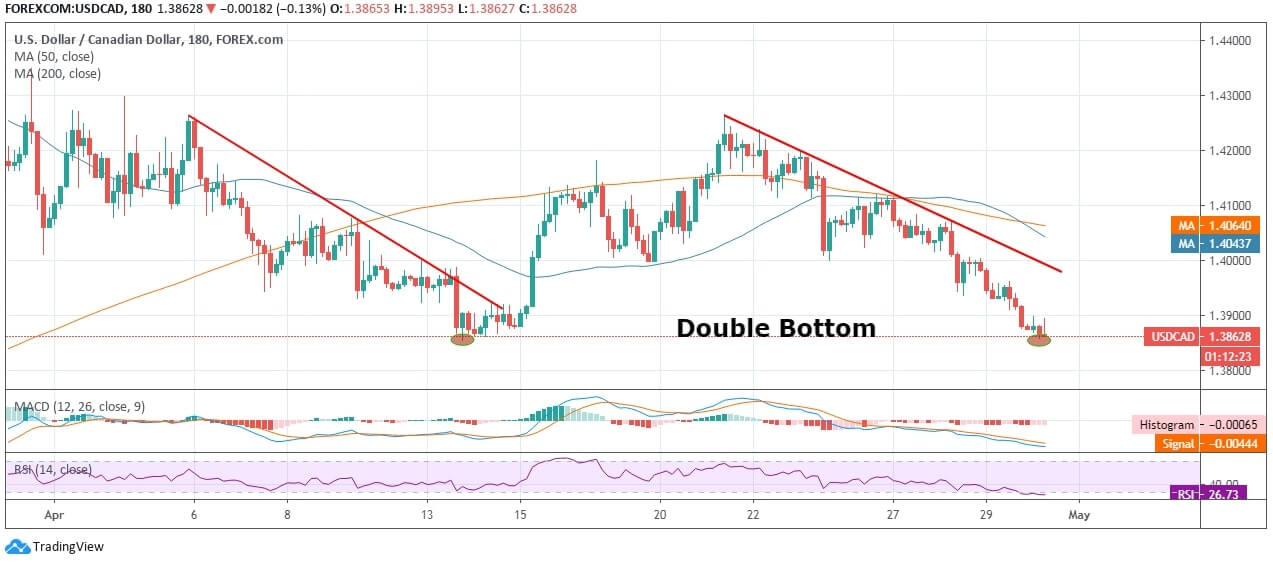 On the 3-hourly chart, the Canadian Dollar has drawn a downtrend in both the halves of the ongoing month and is now trading with a confirmed bearish consolidation. After three weeks of constant attempts, the pair knocked out after hitting the monthly resistance at 1.42 and is hitting the oversold area with intense selling pressure below 30 at 26.73 RSI. The greenback is facing an aversion after the US officials plan on giving relaxations amidst the lockdown because a complete lift will lead to nothing but increase the risk of people's lives.
The technical perspective is no different than a complete bearish divergence at the MACD turns red after a steep decline from the double top price, and the signal line crosses above. Additionally, the RSI is also showing a downtrend over the past ten days since April 20, 2020.