Blockchain News
Blockchain Professionals Meetup to Take Place on YouTube Amid Coronavirus Fears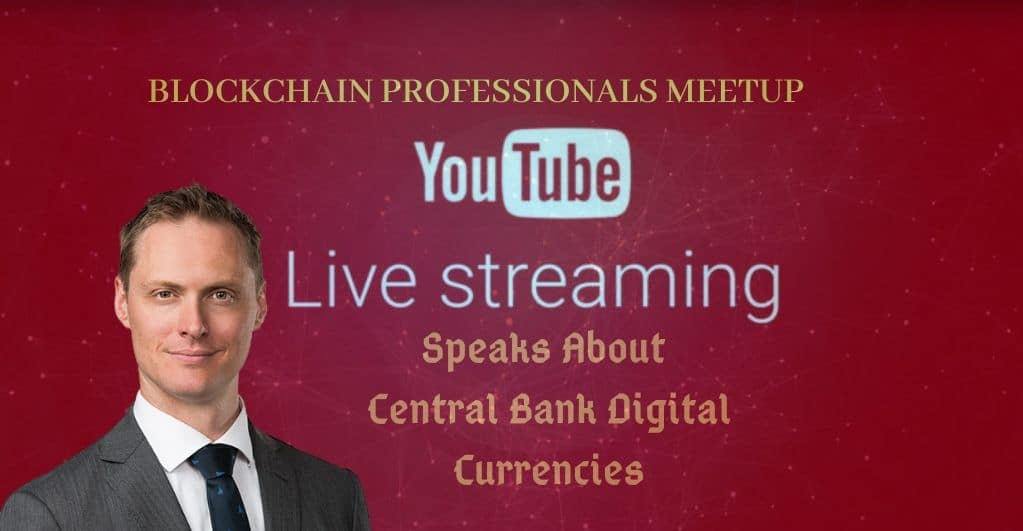 In a bid to contain the further spread of deadly COVID-19 pandemic, the upcoming Blockchain Professionals meetup is scheduled to take place on YouTube Live. The meetup is slated to be held on March 25, 2020, that aims to cover CBDC's with Michael Bacina as an integral part of the Sydney blockchain community.
Reports suggest that Michael Bacina is expected to present his views on Central Bank Digital Currencies that may include how they function, what they may do and which banks use them. Michael Bacina is also expected to speak on the possibility of the Australian Digital Dollar launch soon and the possible repercussion for DeFi and Blockchain.
CBDCs have already emerged as a happening topic in the blockchain sector presently. Bank for International Settlements are also publishing the latest reports highlighting the progress achieved on CBDC development so far. The Reserve Bank of Australia has also divulged its recent Ethereum-based testing of a wholesale CBDC, and Bank of England also released a new discussion paper.
The host of the upcoming meet Adriana Belotti spoke on the move and said, it is a wise move not to organize public gathering amid the surging spread of coronavirus. We are engaged in a fight to combat the further spread of the COVID-19 virus.
She also revealed that Jazz Osvald is the new co-organizer and technical details will be finalized by next week. An update will be posted to that effect that will include details about upcoming live broadcasts as well.
CBDCs are the digital form of fiat money, and they are different from virtual currency and cryptocurrency.