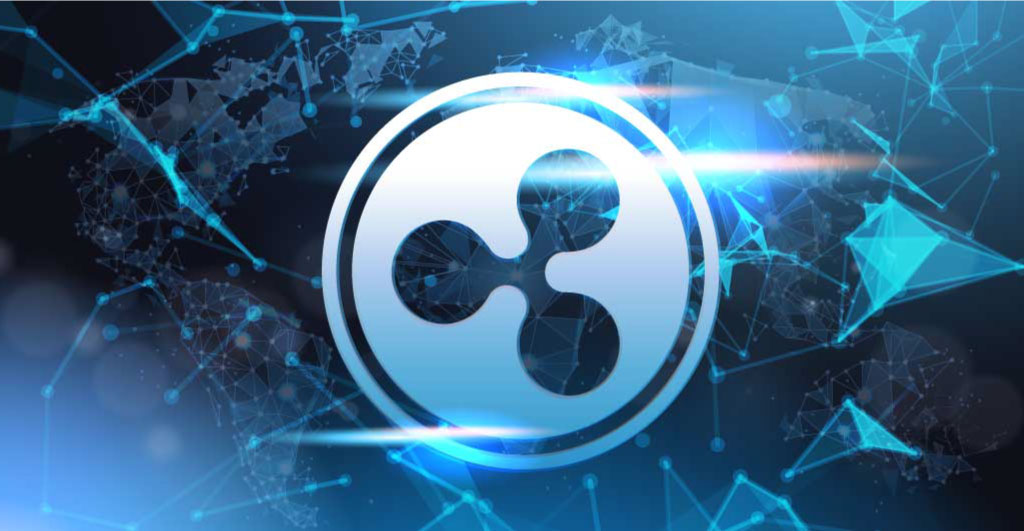 XRP, at the time of penning down, was trading notably above $0.20 at $0.22 after hitting a 3-month resistance. Over the past three months, the coin has retested supports as low as $0.1690 in the previous month. XRP, along with Ethereum, Bitcoin Cash, Bitcoin SV, Monero, Zcash, etc., have been in radar for experiencing the Bull Run influenced by Bitcoin. Investments in XRP have been fetching slow yet steady returns once it gains traction.
Moreover, ETH, XRP, and LTC are believed to resonate more with Bitcoin and its price dynamics. A change in the price of BTC acts as a catalyst for these major platforms, and now that the massive crypto by market capitalization is trading above $10k after a notable consolidation, the given cryptos will surge. When emphasizing on the use case of XRP in consideration with Bitcoin, we know that BTC is an easy store of value while XRP is an easy way of facilitating cross border payments.
Ripple's digital asset in the recent past was taken over by Tether on position 3 in the recent past, but if the coin continues to move with steady momentum, it can regain the lost position.
Ripple currency is the age-old crypto of the global market and is the most preferred investment option after Bitcoin. XRP with 4th position in the market and the 2nd massive altcoin after Ethereum is holding a massive market capitalization of around $9.5 billion.
XRP Price Analysis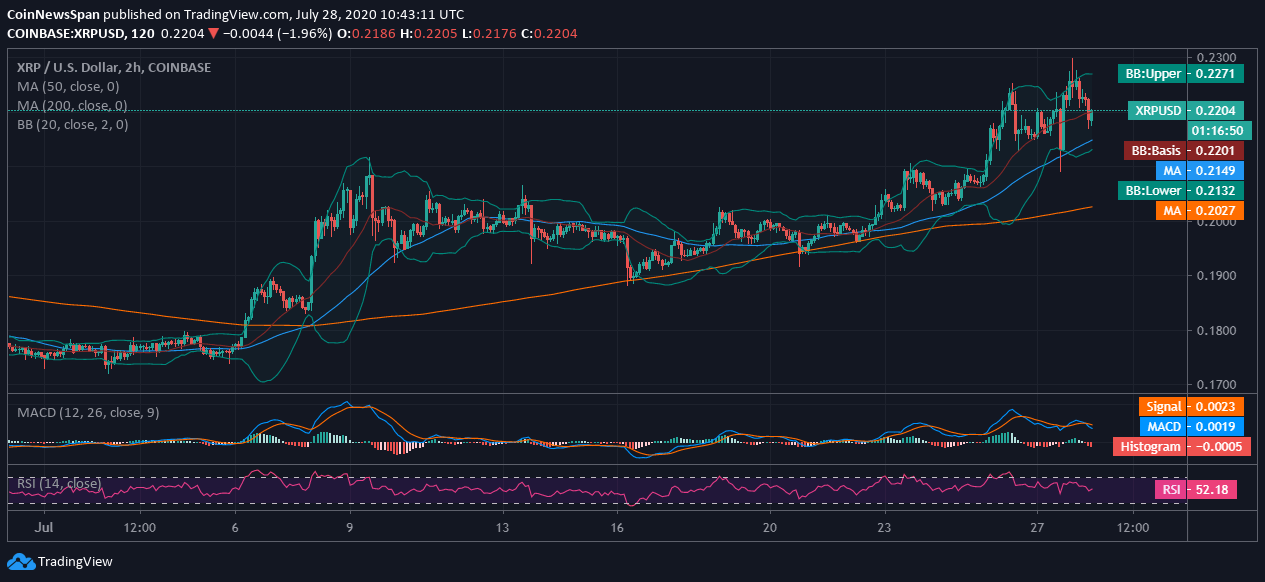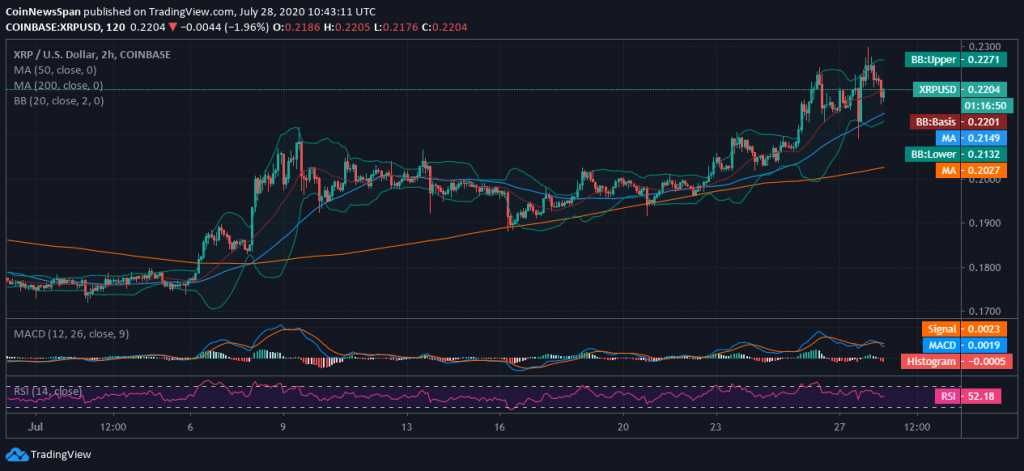 On the 2-hourly chart, the coin over the past eight days has been trading with a notable momentum. After hitting a 3-month high at $0.23, XRP/USD is currently trading at $0.2204 and retains support from 50-day and 200-day daily moving averages.
After a brief consolidation in the ongoing month, XRP strengthened to breach the upper 20-day BB. However, the 20-day Bands do not project volatility, but the MACD shows bearish crossover due to a recent pullback below $0.23.
Over the past five days, XRP has been trading above $0.20 price area while the RSI exhibits no trading extremities and is lying at 52.18. The major support and resistance to watch out for lies at $0.20 and $0.23, respectively.