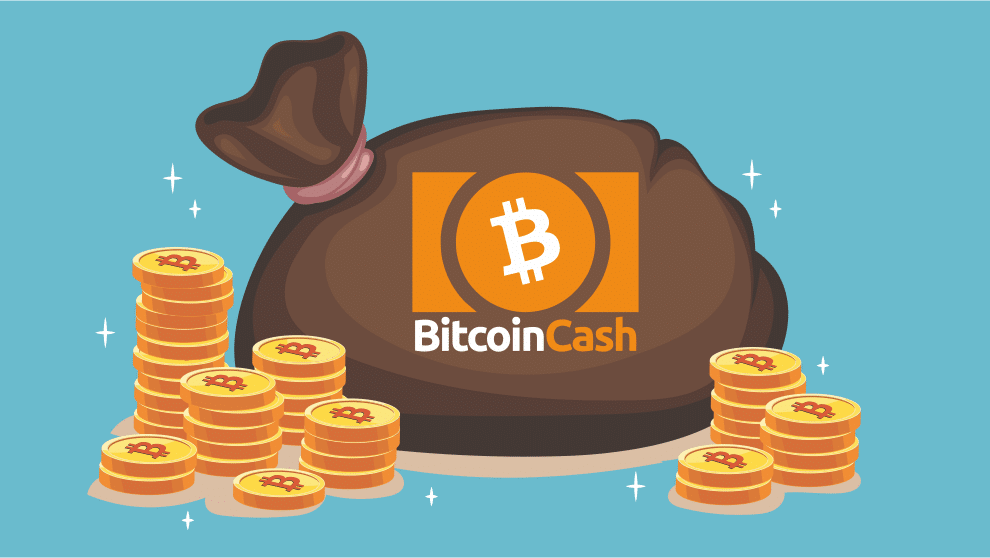 Bitcoin Cash grows by over 3% after having nosedived below $205 in the past 24 hours
The narrowing of the price trend in the initial half of the week took the BCH price as low as $202
Currently, BCH trades with a slight bullish crossover
The red bearish candle formation of the BCH/USD price trend on Kraken exhibits the bottom hit by the coin at $202. While, currently Bitcoin Cash trades at $211 with over 4% gain, from the rock bottom hit in the bygone trading week. The current trading price of the BCH coin is well supported by the short-term moving averages. With this, it is important to note about the abrupt fall that the coin faced yesterday- below $205. Currently, $215 is posing as the resistance for Bitcoin Cash, followed by $220.
Bitcoin Cash Price Prediction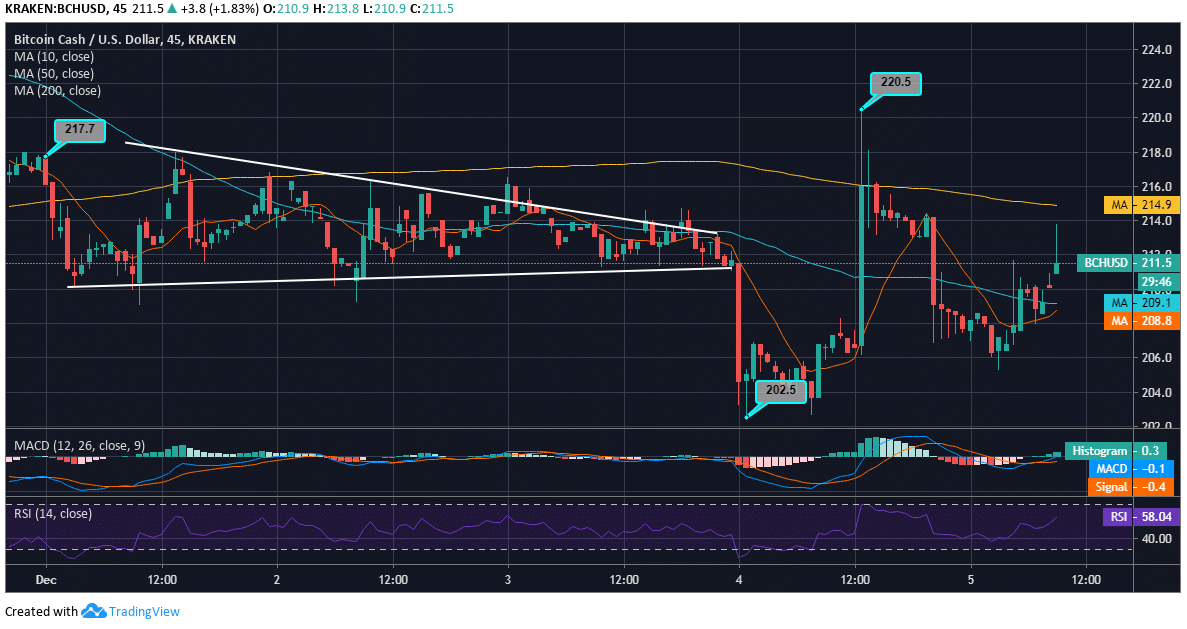 Analyzing the weekly movement of Bitcoin Cash against USD on Kraken, we see that the coin is appearing towards having a bullish crossover after a heavy declining movement. BCH trades with moderate volatility as it hits bottom at $202 and tops at $220 on the same trading day within just no time.
As observed, the price trend started narrowing down from the start of December as all the major coins of the market are also trading with moderate volatility and 'directionless.' The only relief is that the Bitcoin Cash is performing better than yesterday, maximizing the gains of traders.
Technical Indicators
Facing a firm rejection above $225, the major consolidating area for the coin is near $220 and currently holds support from 50-day MA.
The MACD of the BCH coin is running below zero but has a bullish move as the coin rose exponentially from the abrupt move, and it cuts the signal line from the bottom.
The RSI of Bitcoin Cash is also inclined to the overbought region at 58.04, rising away from the bottom.