Tezos News
Tezos Lacks Intraday Traction Yet Draws an Ascending Channel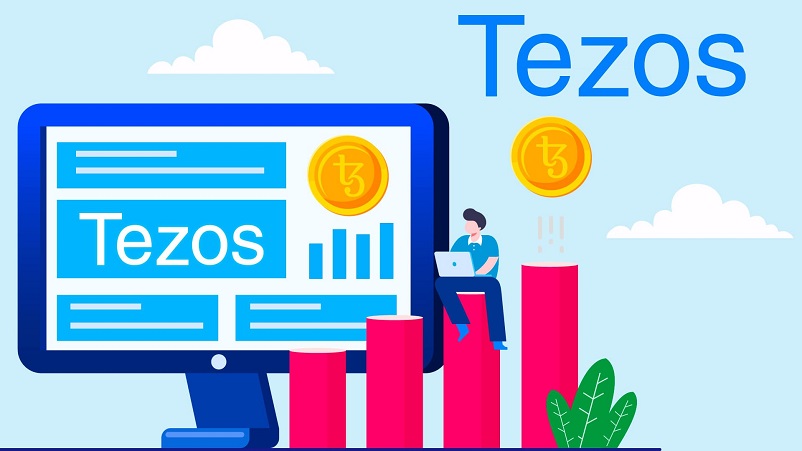 Tezos (XTZ), in the previous week, reclaimed 5-month high at $3.35 after having retested supports as low as $1.3 during the massive sell-off in March. XTZ is one of those altcoins that gained massively during the altcoin spike and season along with LINK, DGB, XVG, VET, etc. In the first week of the ongoing month, XTZ/USD was drawing a notable uptrend, which led to hitting the 5-month resistance, and at the press time, it was trading at $3.08.
The price trend of XTZ has already bounced from the peak of the triangle and is breaking the range-based trading already. The coin is believed to rise above LINK as per its momentum and historical trends.
Moreover, Tezos has improved and is on the way of improving the ways in which Delegators and Stakers communicate on the Blockchain. If looked at with solely an investment purpose, it is different and demands lesser concentration than stocks or bonds, if one plans on having a long-term investment.
XTZ/USD is following the ascending trade pattern on the hourly chart, and the pump is believed to hit the resistance at $3.2 and $3.3k price area.
Tezos Price Analysis
On the 2-hourly chart, XTZ coin reclaimed 5-month high and plummeted to test supports below $2.8 thereafter. However, with a slight correction in the intraday, Tezos price trend appears to drop around a 20-day lower Bollinger Band against the US Dollar. The coin is retaining complete support at the moment from 50-day and 200-day MA at $3.08 and $2.87, respectively. If the price dips any further, it might test 50-day MA support on the given 2-hourly chart.
The 20-day Bollinger Band is, however, not projecting any signs of an unprecedented breakout or squeezing in the near-term. The MACD chart draws a bearish crossover due to recent nosedive towards the lower 20-day BB, but the RSI holds no trading extremities and is at 51.99.
Additionally, if we see the hourly chart of Tezos against the greenback, we see that the coin held a downtrend in the previous week until the momentum at the start of the ongoing week. XTZ is now holding an ascending price channel with a confirm believe of breaching the stringent resistance if it continues to keep the same traction irrespective of the intraday pullback. The major support and resistance to watch out for lies at $3.0, followed by $2.8, and $3.2 and $3.3, respectively.