Bitcoin Cash News
Bitcoin Cash (BCH) Shows an Impressive Intraday Growth; Gains Short-term Support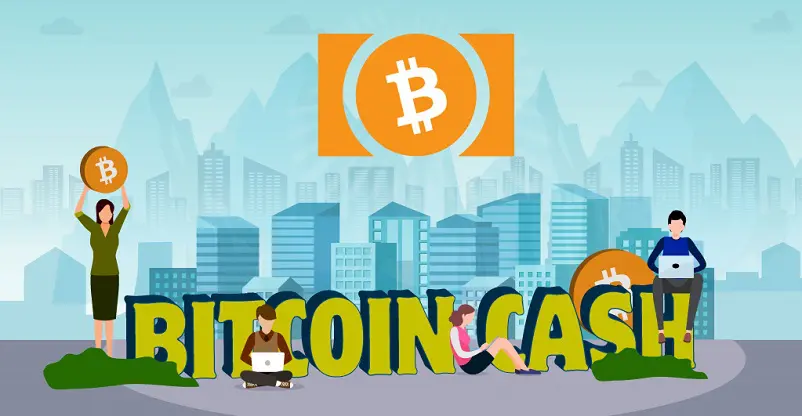 Bitcoin Cash currently trades above $210, after hitting bottom at $185 in the past week. This 14% hike has seen a growth in the market cap of BCH as well. Just as Bitcoin records a notable price rise and trades around the price area of $7,400, we have seen impressive growth in the price of its hard fork as well.
The current trading price is well supported by the 10-day MA, and we foresee a growth momentum in the upcoming year 2020. However, the intraday movement of BCH against USD has rightly confirmed the present uptrend.
Bitcoin Cash Price Analysis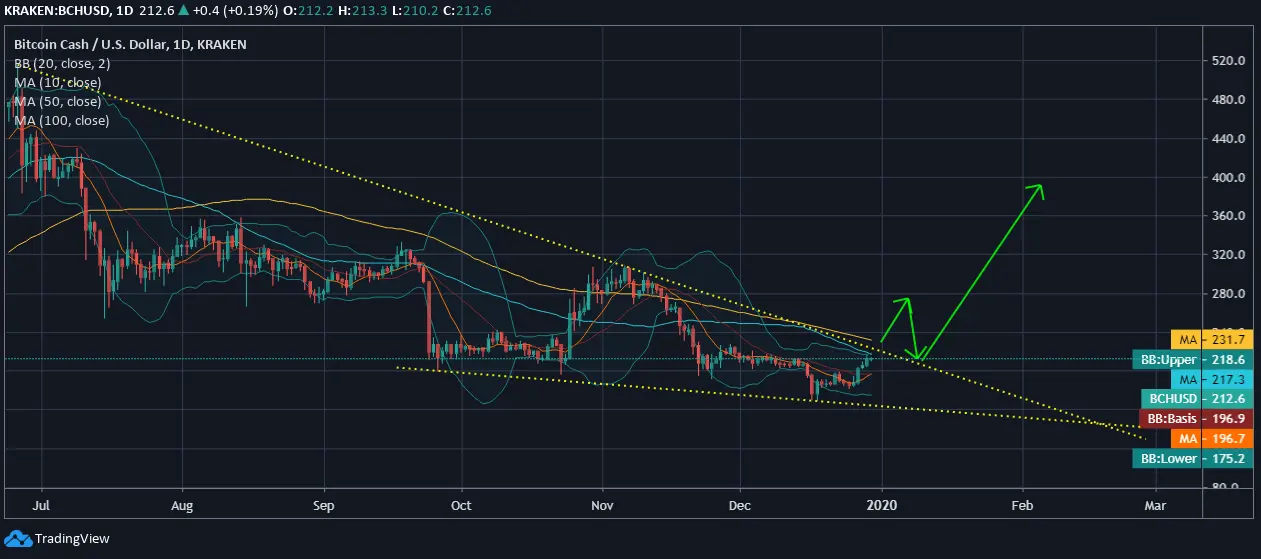 Analyzing the daily BCH/USD movement on Kraken, we see that the price trend is exhibiting a continual slide, with a few traces on the upside. The 20-day Bollinger Bands laid on the BCH/USD price trend does not manifest a high probability of volatility, but an uptrend for sure. Having said that, we cannot ignore the progress that is made as compared to the previous trading week.
With this soaring number, alongside, we even see an apex forming in the initial months of the coming year if BCH price follows the trend. So, a further plunge of the coin is anticipation. The long-term MA, i.e. the 200-day MA, is moving outside the 20-day Bollinger Band, and the price lacks its support.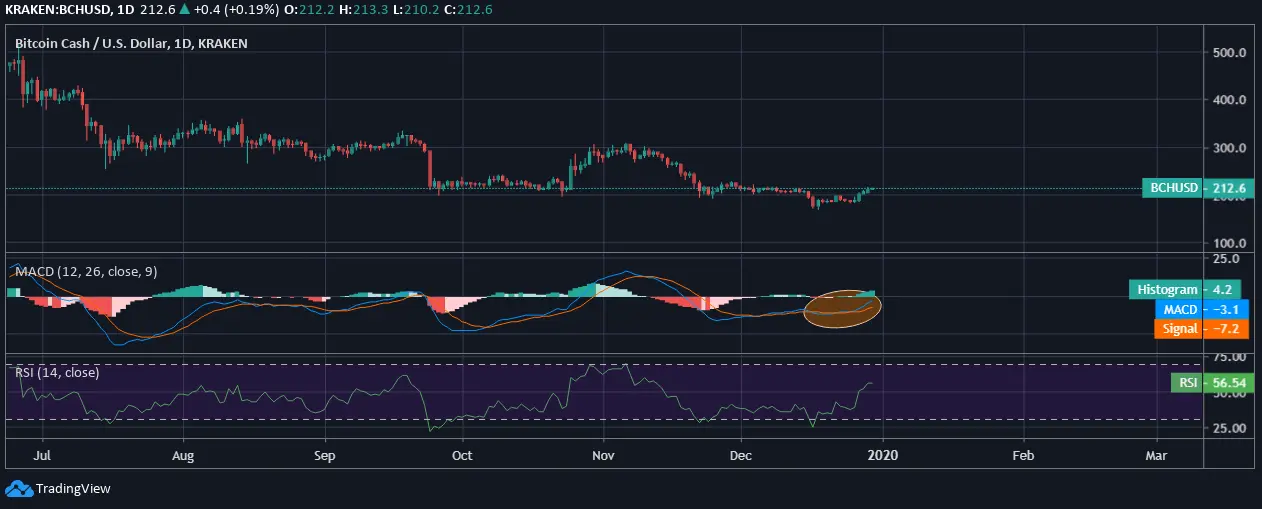 The technical indicators laid also confirm about the intraday hike that the Bitcoin Cash recorded, as the MACD of the coin is running below zero but holds a bullish crossover as the MACD line overrides the Signal line.
The RSI of the coin is also marked at 56.54 and is seen trending upwards, where it holds the possibility of breaking the overbought region.