Cardano News
Cardano (ADA) Changed the Course Unexpectedly; Got Pumped Up by 1% Overnight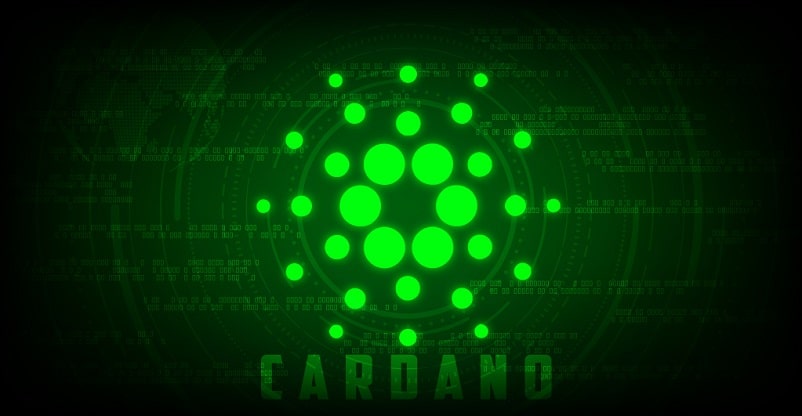 Cardano's volatile week seems to have found the perfect moment. ADA coin has gone beyond its earlier predicted resistance point, and over the last 24 hours, it managed a 1% increment when most of its peers are struggling. The currency may not fall to the sluggish trend again. However, no ultra-bullish zone is anticipated either.
Cardano Price Analysis
ADA coin started the day at 0.033673 USD. Its first major price variation started at 01:13 UTC when it was at the lowest of the day at 0.033309 USD. Over the next 12 hours from there, Cardano price jacked up by 2.04%, and it could add 0.00068 USD. It was followed by another bullish stint when ADA pushed the price by 2.57% to scale it to 0.03465 USD by 20:26 UTC. Cardano coin also fell to the market-wide price correction phase and lost 1.73% by 03:13 UTC to find itself at 0.03405 USD by 03:13 UTC today.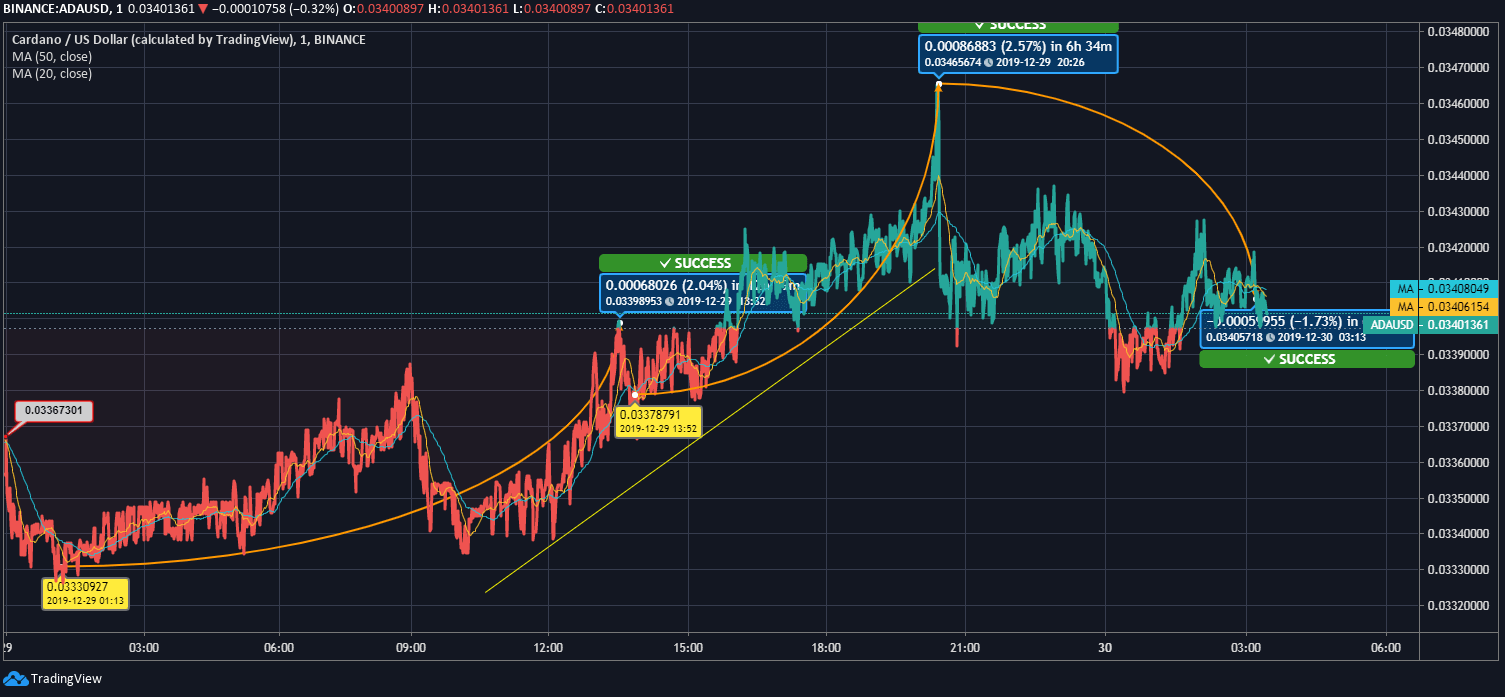 The recent hike in Cardano price has left both the 50 days MA (0.03408 USD) and 20 days MA (0.034061 USD) behind by a good margin. ADA's unexpected gain has brought confidence among the investors, and it is likely to pay off in the medium-term. Though no unprecedented hikes are anticipated, for now, resistance is possible at 0.034852 USD.
| | |
| --- | --- |
| Cardano (ADA) | Resistance & Support Levels |
| 1st Resistance | $0.034852 |
| 2nd Resistance | $0.035421 |
| 3rd Resistance | $0.036152 |
| 1st Support | $0.033552 |
| 2nd Support | $0.032821 |
| 3rd Support | $0.032252 |