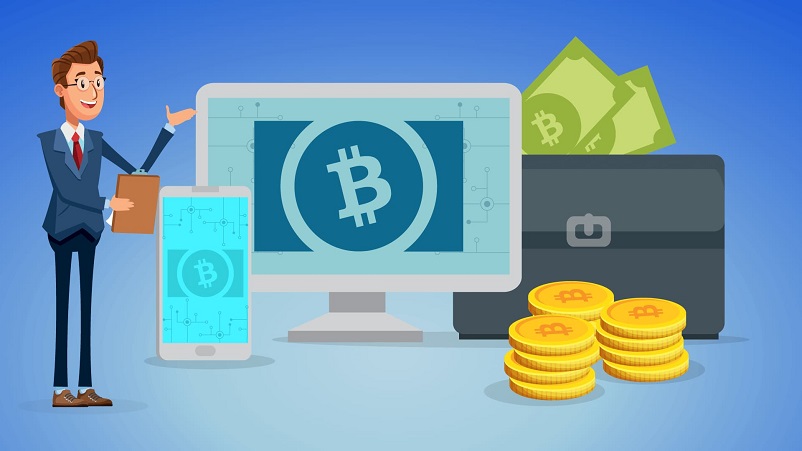 Bitcoin Cash, at the time of penning down this article, was trading around $235 and withheld volatility as compared to Bitcoin or its own hard fork Bitcoin SV. Also, unlike the price accumulation experienced by the said coins, the BCH coin is far more volatile and seemed to have taken an intraday bullish turn as the MACD line slightly slides above the signal line. Otherwise, the previous week has been quite a despair, when the price of Bitcoin Cash extended its fall to hit the monthly low at $206, until the time of writing.
Bitcoin Cash Price Analysis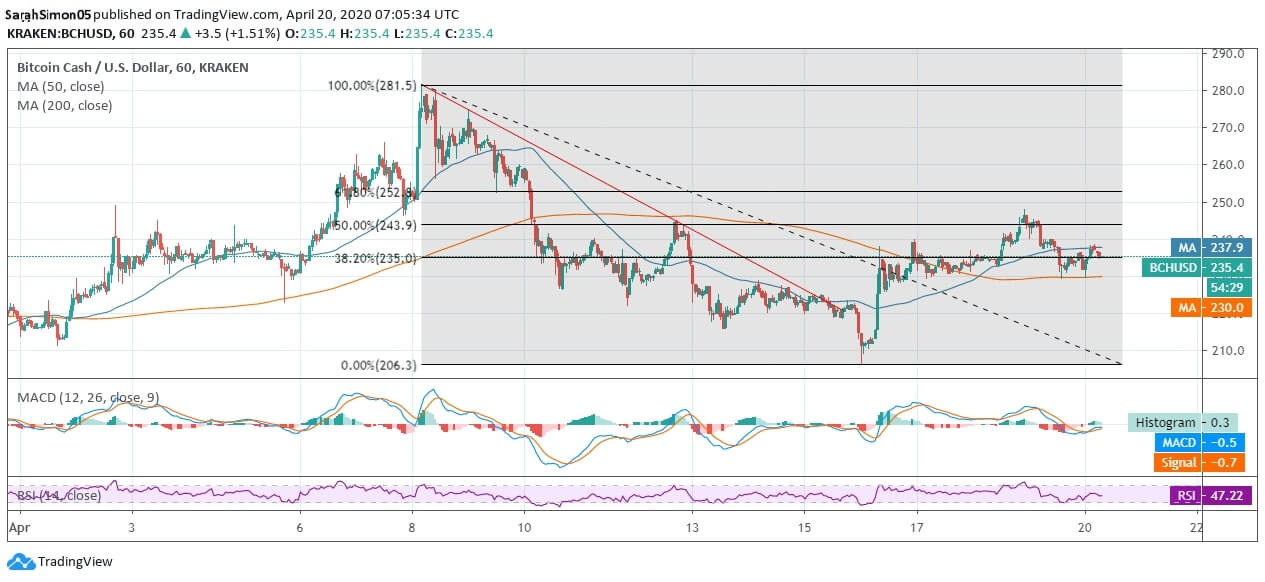 On a 4-hourly chart, Bitcoin Cash is drawing a volatile picture, yet opens the week on a slightly bullish note as compared to the previous week. Therefore, it has successfully managed to rise above 38.20% Fib Retracement Level and retain support from 200-day MA, as it fails to retain support from 50-day MA after an intraday pullback from $238 to currently trading around $235.
There has been a gradual fall from the monthly high of $281.5 to bottoming out at $206 in 8 days when BCH lost over 25% against the US Dollar. Just has volatility has hit the market, it looks like it has hit harder to Bitcoin Cash. With a constant attempt to rise, the BCH price may nosedive below 38.20% Fib if it pulls back even further.
The technicals also draw a mixed picture as the MACD of BCH coin holds a slight bullish divergence, yet below zero line and RSI draw an uptrend at 47.22 after the price rose from the daily bottom below $230.