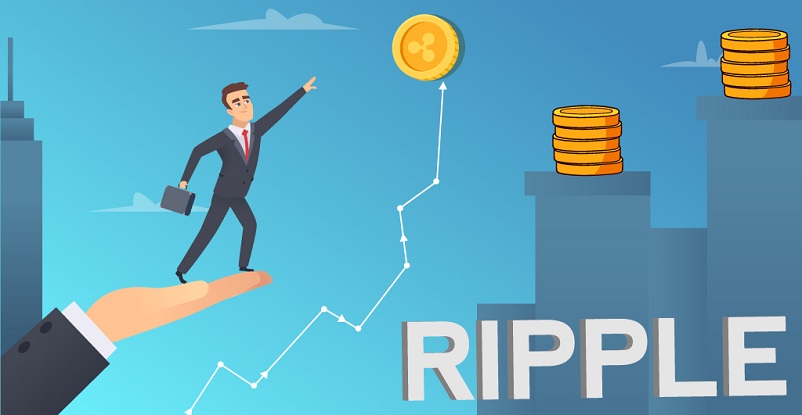 Over the last 7 days, after hitting a low at $0.182, XRP/USD managed to show a decent price recovery as it traded upwards gradually till today. On April 23, it managed to breach a $0.19 price mark, and then, it faced a moderate plunge, but later, it marked a sharp upside move and spotted above $0.193.
Further, it reflected corrective pullback, and then, it marked a steep hike and crossed $0.195. After that, till yesterday, Ripple price managed to trade stably around $0.195. Today, it registered a moderate hike, and as per the current momentum, it may soon cross the $0.20 price mark. This trend is likely to continue further.
Ripple Price Analysis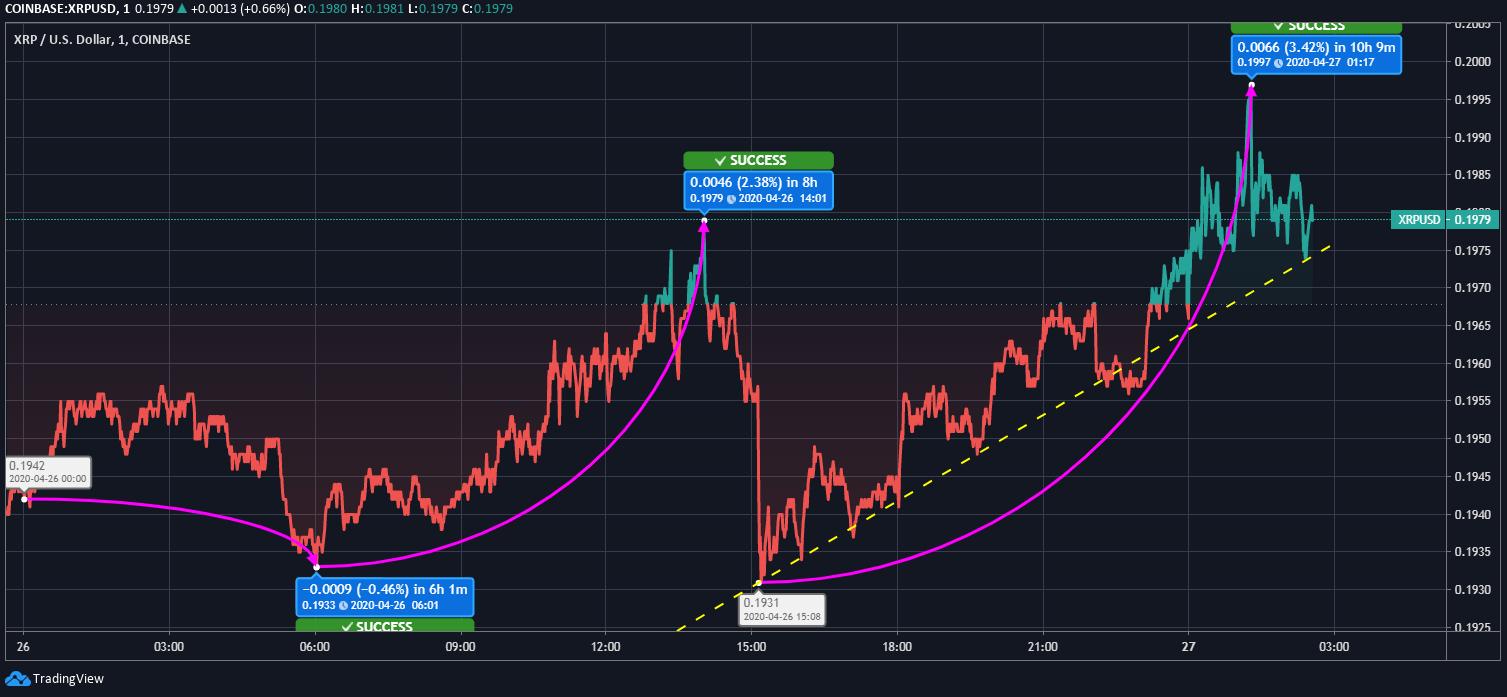 Over the last 24 hours, XRP/USD reflected positive signals. Yesterday, the price was at $0.1942, and by 06:00 UTC, it was pulled down marginally to $0.1933. later, between 06:01 & 14:01 UTC, the XRP price was hyped by $0.0046 and touched $0.1979. However, in the next hour, Ripple witnessed a steep fall, but it was momentary. By 15:08 UTC, the coin again picked up the pace, and with a 3.42% hike, it was well placed at $0.1997.
As per the past price movements, the currency might face slight regression, but as per the overall momentum, it might cross the previous resistance at $0.199 and then touch a $0.20 price mark in the upcoming hours. However, on the downside, it has strong support looming just above $0.1950.