Forex News
USD/JPY Accumulates Around 107 Due to Dearth of Traction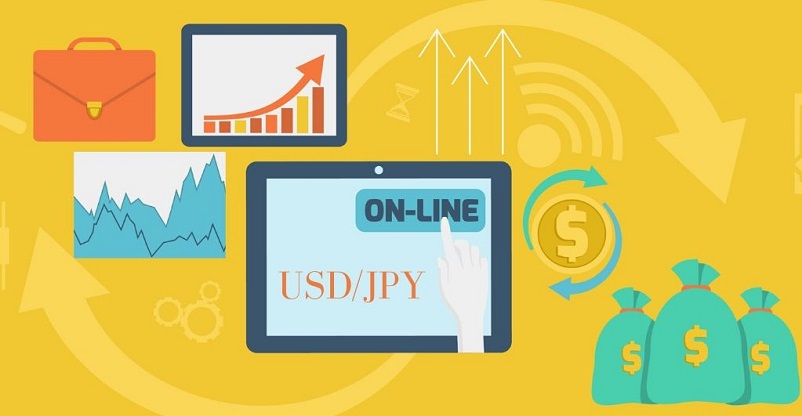 USD/JPY is trading in a tight consolidating price range around $107 to $108 over the past 10 days since April 15, 2020. Due to a lack of momentum and economy slowdown, Japanese Yen is trading below the major daily MAs viz., 50-day and 200-day. The pair is ending the week with a similar momentum and around the same trading price from where it began due to the dearth of traction.
Technical Analysis – USD/JPY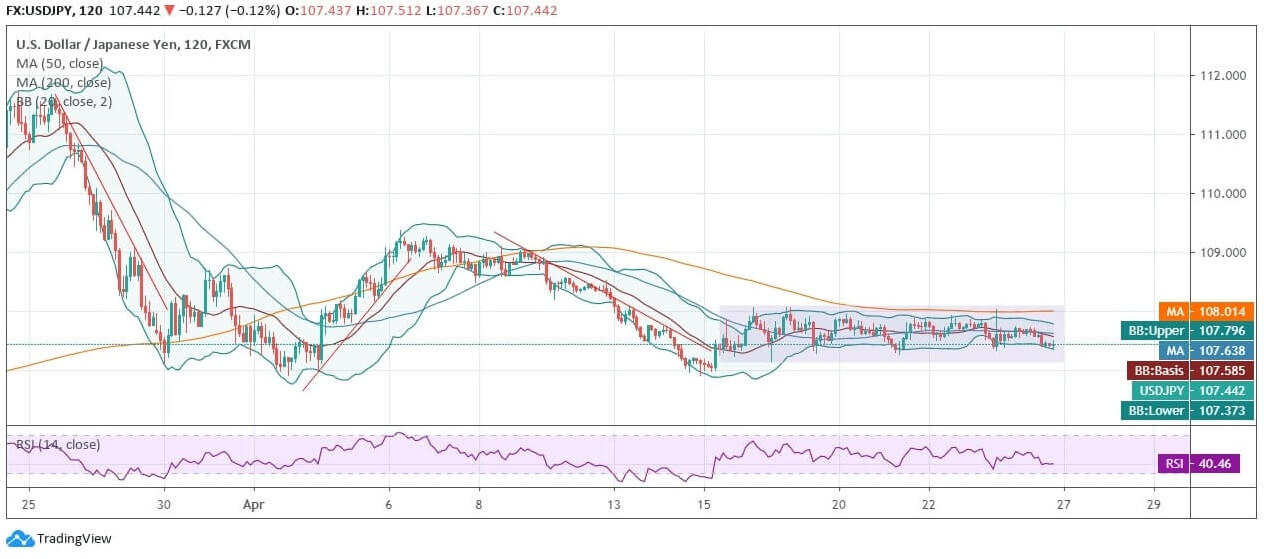 On the 2-hourly chart, we see that the Japanese Yen has gradually drifted from a height of 111.5 to 107 around the closing of the previous month. As the United States battles with Coronavirus Outbreak, the economy has come to a standstill, and we believe that the American Dollar has been losing its spark as the pair bottoms out. Many currencies have been suffering lately due to the growing effects of the Pandemic all over the world against the US Dollar.
Although the ongoing month started with a winning streak yet failed to keep the momentum as the mid-week appeared to be the loser and as the pair plummeted below $109, it lost steady support from 200-day MA. Currently, the pair is facing a strict resistance around 108, and if it takes a bearish path, 107 is the major support to look out for. As per the Bollinger Bands, the pair is likely to face an extremity of the momentum as the bands' squeeze.
The RSI of the coin is at 40.46 and appears flat with moderate volatility over the past 10 days.