Cryptocurrency News
Uppsala Security and Delio sign MOU to apply AML solutions & meet FATF standards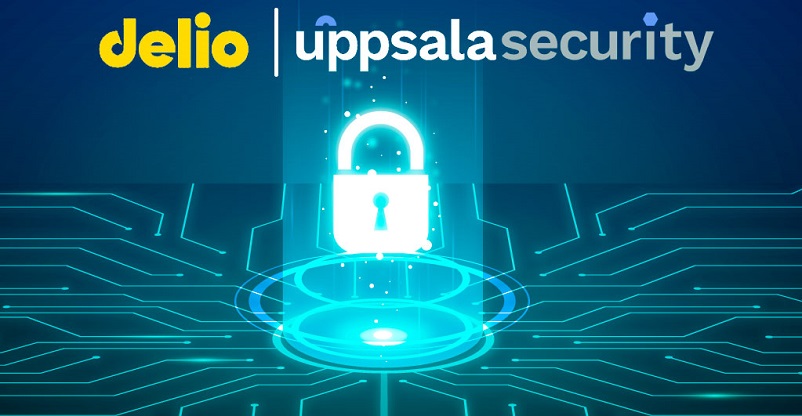 South Korea's major crypto finance company – Delio – has signed a Memorandum of Understanding (MoU) with cybersecurity leader Uppsala Security, it plans to adopt its Anti-Money Laundering (AML) that complies with FATF's (Financial Action Task Force) international standards. Uppsala Security announcement on July 24th, 2020, revealed how this partnership would help Delio strengthen its security for its crypto finance services. 
This collaboration will be done on a global scale, where Uppsala Secuirty's cryptocurrency AML solutions will be used by Delio's global member pool of 4.5 million with an annual lending capacity of KRW 480 billion.
Uppsala Security is a fast-growing cybersecurity company that is recognized for building and operating the Sentinel Protocol, the first crowdsourced threat intelligence platform in the world, and is powered by AI and blockchain technologies. The Uppsala Security AML solutions are best-in-class and fully compliant with the Financial Action Task Force (FATF) international cybersecurity standards.
Delio aims to join forces with Uppsala Security and build an effective AML service that responds promptly to South Korea's revised special act (The act on Reporting and Use of Specific Financial Transactions). This act is set to be in effect next year; the cooperation is focused on implementing security solutions that are compliant with the FATF recommendations and strengthening Delio's cryptocurrency services.
As of 2020, fintech Delio is offering digital asset lending services and uses several crypto exchanges on its platform – Bithumb. The company also has South Korea's largest crypto lending capability, which goes up to KRW 480 billion. 
Delio officials issued a statement revealing their intentions in providing remote virtual finance lending services to countries such as Japan, Singapore, and the Southeast Asian region through overseas exchanges. By 2020-end, Delio is likely to develop a range of crypto security products with Uppsala Security and bolster the expansion of its crypto finance services in these countries. The AML solutions will meet the international FATF standards and act proactively towards safeguarding their operations. In the coming months, Delio will take up several regulatory measures when entering the global market for crypto financing. For Uppsala Security, it is ready with fully-equipped AML security products that can easily be integrated into the existing financial sector of any local crypto marketplace. These AML solutions are also modularized with fraud detection systems, real-time crypto monitoring, and automated vulnerability reporting systems. Based on such functions, Uppsala Security's AML products satisfy all the regulations and compliance requirements of FATF and other global cybersecurity standards.